'Sister Wives': Some Fans Think Kody Brown Gaslit Family Over Las Vegas
'Sister Wives' fans think that Kody Brown has not been completely honest with his family about their move away from Las Vegas to Arizona.
Sister Wives fans have been following the Browns as they've migrated from location to location on TLC. After plenty of time passing with no clear development happening at Coyote Pass, fans are wondering what the future holds for the family in terms of property. What's more, some fans are looking back on the move to and from Las Vegas, and have speculated that Kody Brown gaslit his family when it came to the entire process. 
What happened to Las Vegas?
The Brown clan's first move on Sister Wives was from Utah to Nevada. The family felt as if they were under fire in Utah following the debut of their show, and sometimes refer to their time in Las Vegas as living "in exile." 
In 2018, the family released a statement that they were planning on leaving Las Vegas for Arizona.
"As much as we've loved making our home and memories here in Las Vegas, we are excited to embark on a new adventure in Flagstaff, Arizona. We are looking forward to cooler temperatures, the mountain air, scenic views, and the slower lifestyle of Flagstaff," the family told People.
Kody Brown pitched the idea of moving away from Las Vegas to his family as making financial sense. He suggested housing would cost less in Flagstaff, and also wanted to move his entire family into one single home — something else he thought would cut costs. 
The family struggled to sell all four of their Las Vegas homes, only getting out from under the last property in 2019 after cutting the price several times. 
The future of Coyote Pass Remains unclear for the 'Sister Wives' family
Since their move to Flagstaff, the Sister Wives have butted heads over the Coyote Pass plans. Kody Brown bought the land with the intention of building a single large home for the family to live in, but the plan proved to be contentious. 
Gwen Brown posted a photo of herself enjoying some time outside with her mother and siblings in August. In the Instagram comments, she revealed that the Sister Wives family has yet to break ground on the property they purchased. 
She went on to add that she doesn't expect the one home plan to go through at all — and since then, developments between the family members seem to endorse that statement. Fans have begun to wonder if Kody Brown will ever wind up building on the property at all. 
'Sister Wives' fans think Kody Brown gaslit his family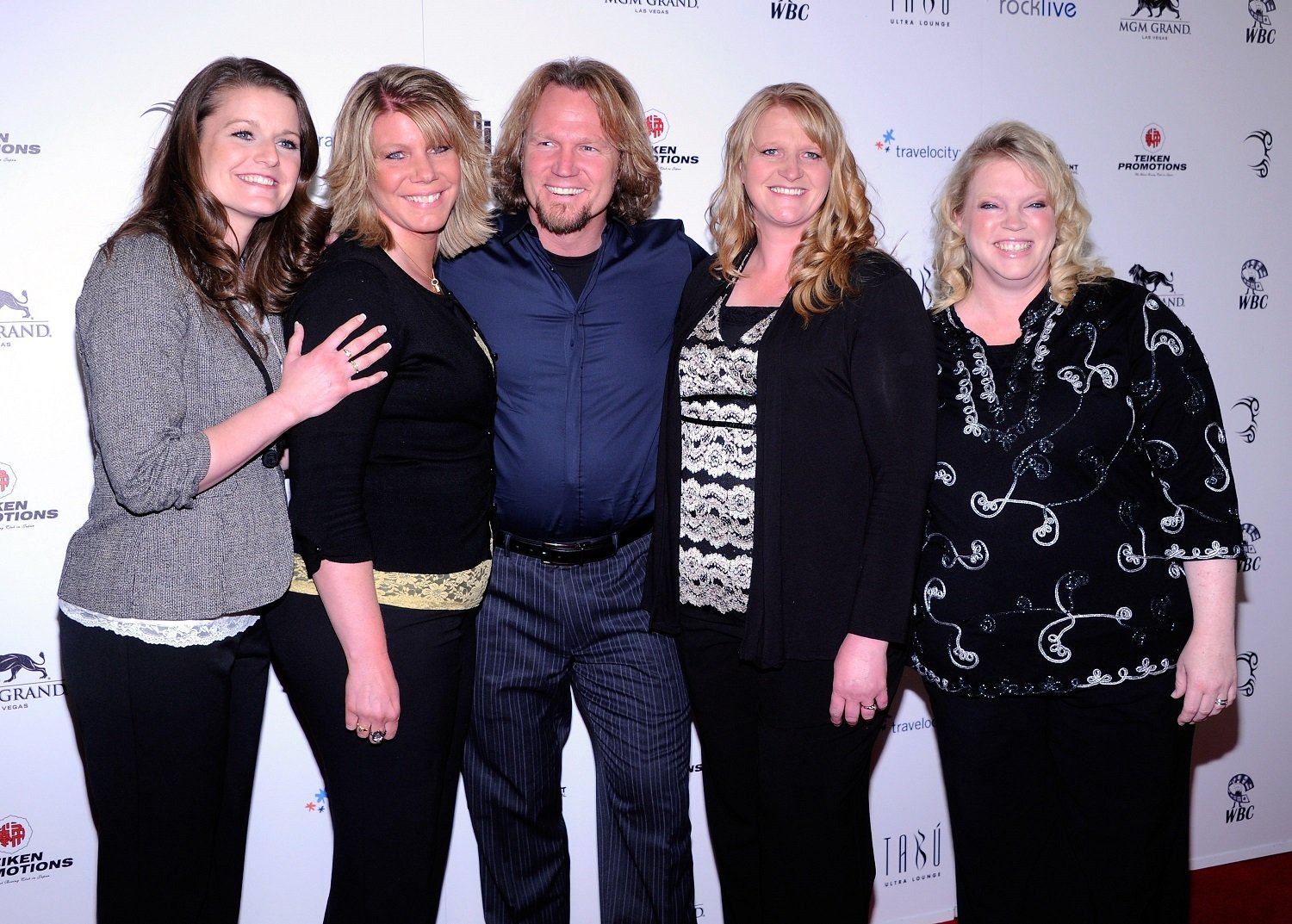 Some Sister Wives fans have begun to think that Kody Brown gaslit his family when it came to moving away from Las Vegas in favor of Flagstaff.
"I'm rewatching and Kody keeps saying, 'Las Vegas was never the end-goal,' but he never ever said that when they moved to LV," posted one fan of the show on Reddit.
"In fact, he did soooooo many things to establish 'roots' in LV including burying a time capsule, imprinting their hands in concrete, never putting up the walls between the houses, trying to open a brick & mortar gym, etc.," they added.
"Let's not forget the damn tree they planted at the Commitment Ceremony to show they were planting their roots," pointed out another fan, adding the eye roll emoji.
Another fan had a different suggestion however. To them, the Browns seem like the kind of folks that just like to move.
"I think Kody just likes to move honestly. And I don't think the wives mind (besides Robyn). They moved a lot in the past as Maddie pointed out and said they all get restless. I think that's why they're dragging their feet making decisions with Coyote Pass. Because this feels kind of final," they wrote.