'Sister Wives' Spoilers: Kody Blames 'Finding Favor' With Robyn on His Other Wives' Disloyalty
In a preview for part 3 of the Sister Wives One-on-One Season 17 special, Kody Brown tiptoes around calling his favorite wife the wife who was "finding favor" with him. He says the favor for Robyn Brown comes from his other wives being disloyal.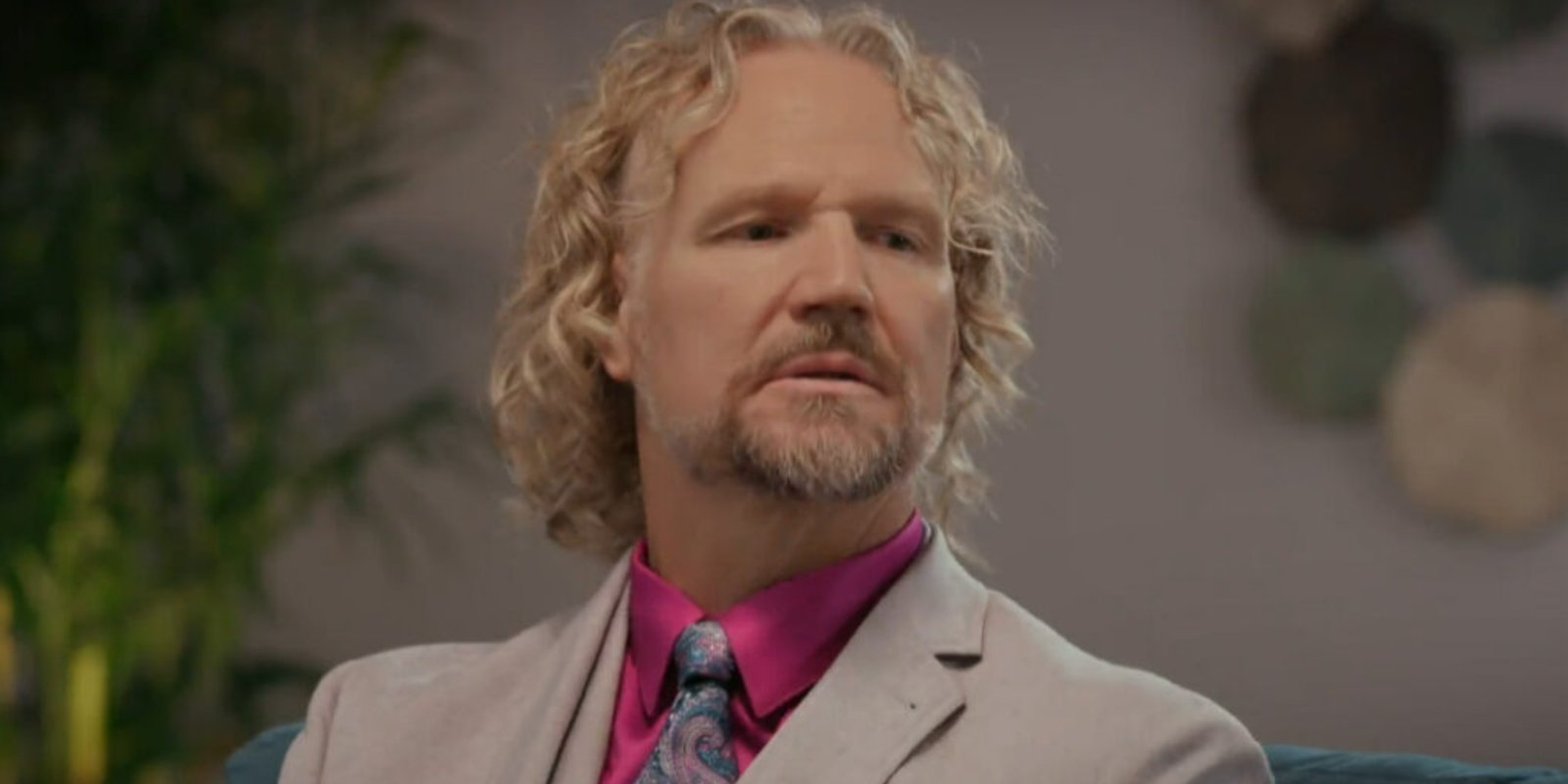 Kody skirts around Robyn being the 'favorite wife'
In the preview for part 3 of the Sister Wives special, Kody tiptoes around the question of if Robyn is the favorite wife. Kody gets defensive. "You know, that's the most unfair question"
'Cause you don't have any idea what work she has done, what she had done as a person, the sacrifices, the games she hasn't played," Kody tells the reunion host, Sukanya Krishnan.
He said it's not about having a "favorite" wife but about "finding favor." Robyn receiving favor from Kody was a sensitive subject brought up throughout Christine and Kody's divorce. Robyn claims that she was treated poorly by Christine when she entered the family.
"The words Christine uses incite enmity toward Robyn. She never did anything to Christine but be kind to her," Kody said during the reunion. "There's a character issue here. It's not just about my 'character. It's about their character," he concluded.
Kody says Robyn was loyal, which is why she has 'favor' with him
The father of 18 believes there is a difference between being a favorite and finding favor by being loyal. "You want to find favor by being loyal to me and never allowing somebody to trash talk me. Or do you want to sit here and be the one who is trash-talking me," he said.
"Meri, Janelle, and Christine has s***-talked me from the beginning of all of our marriages," Kody claims. "To my knowledge, Robyn puts up her dukes if you s***-talk me," he said.
Christine and Janelle are offended by Kody's allegations about loyalty
Kody alleges that Christine and Janelle weren't loyal to him. Christine immediately gets defensive for Janelle's sake. "She's so loyal to him it's ridiculous," Christine says. "She was," she corrects herself, speaking in past tense now that Janelle is separated from Kody.
According to Christine, whenever she brought up issues with Kody in her conversations, Janelle would defend him. "For years, that woman was so loyal," Christine said of Janelle. "It's ridiculous. It's obvious where you want to spend your time. I mean, come on," she concluded.
"Loyal. 'Kiss the ring, and then we'll be good,'" Janelle said in her segment regarding Kody's demand for loyalty. "I thought I'd been loyal, and I thought Christine had been loyal, but apparently, we're not loyal enough."
Janelle thinks Kody spends too much time with Robyn
When Janelle was asked if she believes Robyn is Kody's favorite wife, she also skirted around the question. "I feel like, and my children feel like, he has been disproportionate about the time he spends there," Janelle admitted.
Since the coronavirus (COVID-19) pandemic caused friction within the family, Kody has spent most of his time at Robyn's house. He felt betrayed by his other wives and children, who refused to abide by his strict rules. Now he has damaged relationships with his wives and his other 12 children.
Part 3 of Sister Wives: One-on-One special airs Sunday, January 8, at 10 p.m. ET on TLC.