'Sister Wives' Star, Christine Brown, Hates 1 of Her Signature Dishes
Sister Wives star, Christine Brown, has quickly become a fan favorite. When Christine closed the door on her 27-year marriage to Kody Brown, a bunch of new ones opened. She has since moved to Utah and landed her own cooking show, Cooking with Just Christine. The web-exclusive show allows fans to learn how to make some of Christine's favorite recipes. While the entire family agrees that Christine is the best cook in the bunch, the Brown clan doesn't agree about every recipe. Son, Paedon Brown, recently revealed that there is one recipe the Brown kids love that Christine actually hates. 
Christine Brown's family loves her mock tapioca pudding recipe
Christine Brown's cooking show, Cooking with Just Christine, is making waves in the Sister Wives community now, but cooking isn't something the mother of six recently picked up. She spent most of her years in the Brown family, serving as a caregiver and cook. Not only did she feed her own six children, but she was regularly tasked with feeding Janelle Brown's six children and Meri Brown's only child.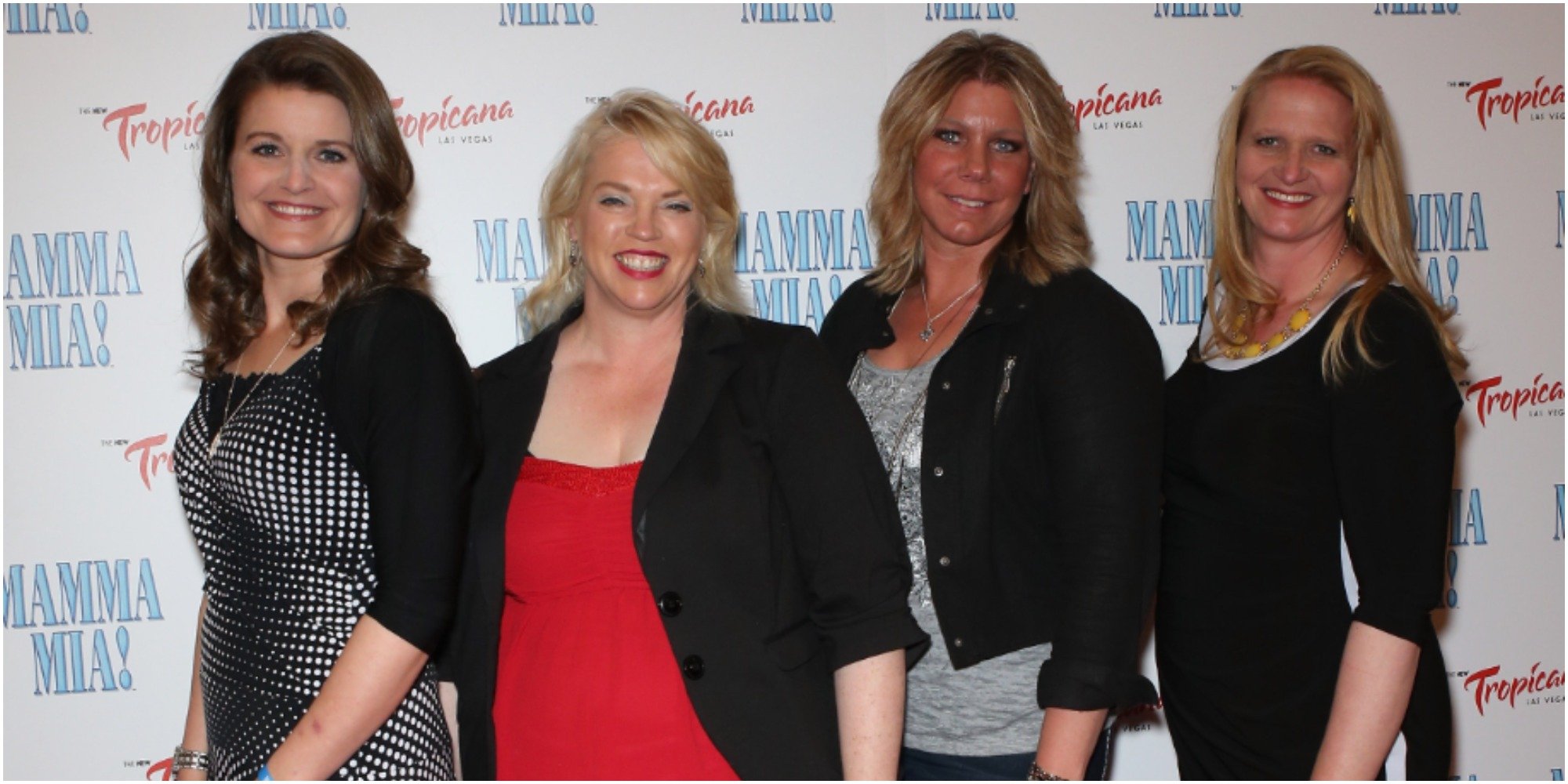 One family recipe that seems to be a hit with most of the kids is Christine's mock tapioca pudding. The recipe was featured on Sister Wives during its first few seasons. It's come up repeatedly throughout the series and is regularly discussed by fans, too.
A Reddit user even paid for a Cameo from Christine to ask about the recipe. Christine shared with the user that Garrison had even recently texted her to ask for it, now that he is living far from her. Garrison is Kody Brown and Janelle Brown's son. Paedon Brown, Christine Brown's only son, is also a huge fan. In fact, he discussed the recipe at length during his appearance on the podcast, Surviving Sister Wives.
Paedon Brown revealed Christine Brown doesn't like mock tapioca pudding
During his appearance on Surviving Sister Wives, Paedon was quizzed about the Brown family. At one point, he was asked to name his favorite recipe. There was one caveat, though. He was told he couldn't pick the famed mock tapioca pudding recipe.
Flummoxed, Paedon explained that it's a rather delightful recipe. He said that Christine often made it for the kids because they all loved it, but she most decidedly did not. He said she actually hates the food item that seems to straddle the line between breakfast and dessert.
What is mock tapioca pudding?
Mock tapioca pudding is a pretty basic pudding recipe. Eggs, milk, and sugar are combined to create a base. Instead of adding tapioca pearls, Christine's recipe calls for Cream of Wheat as a thickener. Vanilla extract gives the pudding more flavor.
According to several sources, the result is a mix between a pudding and a warm breakfast cereal. Reportedly, you can enjoy the pudding both hot and cold.
RELATED:'Sister Wives': Paedon Brown's Gives His Take on Meri Brown's Marriage