'Sister Wives' Star Janelle Brown Spotted at Disney World Post-Split From Husband Kody
Sister Wives star, Janelle Brown, is spotted with her 18-year-old daughter, Savanah Brown, at Disney World after announcing her separation from her husband, Kody Brown.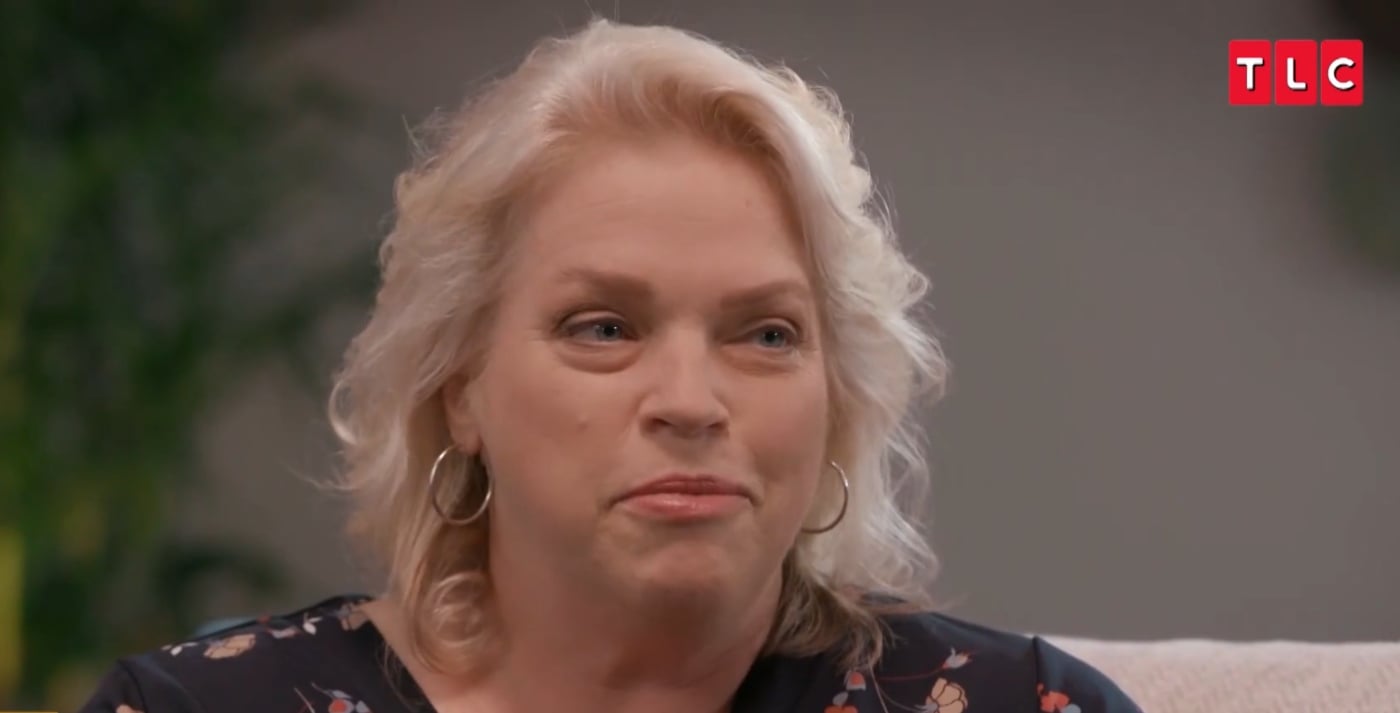 Janelle and Kody separate
On Sister Wives Season 17's 'One-on-One' reunion special, Janelle and Kody announced their separation. After Janelle took Christine Brown's side and began to rebel against Kody's strict rules for the coronavirus (COVID-19) pandemic, their marriage began to fall apart. And when Janelle continued to take Christine's side, Kody felt she was "disloyal" to him.
During the reunion, which aired in December 2022, Kody and Janelle split after being married for 29 years. The reunion was filmed in October 2022. Janelle said she and Kody had been separated for "several months" by this time. Based on the timeline, Janelle and Kody's actual separation likely happened in the summer of 2022.
Janelle and Savanah were spotted at Disney World
On January 15, a Sister Wives fan spotted Janelle and her youngest daughter, Savanah at Disney's Animal Kingdom (via Reddit). The Sister Wives star is seen in the photo wearing a black hoodie alongside her daughter as they explore Disney World.
Janelle had mentioned on her Instagram that this is her first time in Florida, meaning this is her first time in Disney World as well. Janelle and Christine are massive Disney fans and even went together with their kids last summer.
'Sister Wives' fans are happy Janelle is living her life
During the reunion, Janelle told the host, Sukanya Krishnan, that she's "happy, really happy" since separating her life from Kody. Meanwhile, Kody was upset, seeing how easily Janelle had moved on. "Janelle has made it very clear to me that she's enjoying her life without me," he said.
Sister Wives fans are happy to see Janelle living her best life after her split from Kody. One fan got the chance to meet the Sister Wives star at Disney World, and Janelle took a selfie with them. "Ha ha. I was there and got a selfie with her as we waited for the gates to open," the fan commented.
Most fans were happy to see Janelle living her life on her terms. After a hectic season 17 of Sister Wives, the family is currently filming for season 18, which is predicted to air in late 2023.