'Sister Wives' Star Meri Brown Might Have Made a Big Mistake by Declaring Her Love for Kody Brown
TLC has a knack for finding unusual families and making them reality TV stars. They managed to propel the Gosselin family to fame and then infamy. The network also turned the unknown Duggars into a media sensation and introduced the world to the Brown family. The Browns, a polygamist family, have a pretty unique story to tell, but fans have mostly tuned in the last two seasons to see the drama between Kody Brown and his first wife, Meri Brown, unfold. Recently, Meri has taken to defending Kody, and that might have been the wrong move for the health of their show, Sister Wives.
Sister Wives fans have tuned in to watch the drama between Kody and Meri unfold
In the beginning, Sister Wives was a reality TV series that showed the world how a polygamist family operated. As the Brown family grew and changed, though, the focus moved away from polygamy and focused on the drama inside a family where four wives share a single husband. In the last five years, fans have been heavily invested in the drama between Kody and Meri. A heavy interest in Robyn Brown, Kody's fourth and now legal wife, also exists.
The relationship troubles between Kody and Meri really came into focus in 2015, after Meri was caught in a catfishing scandal. Since then, fans have watched the pair attempt to repair the damage and bicker their way across two states. Fans have even theorized that the family's show may have been canceled long ago if Meri had never been swept up in the catfishing scandal.
Meri defended Kody on Instagram claiming she's still in love with her husband
Meri and Kody's relationship never seemed to recover from the cheating scandal. The show's last two seasons have heavily focused on whether or not she was about to leave her famous family. Now, it looks like TLC and the Browns manufactured all of that drama.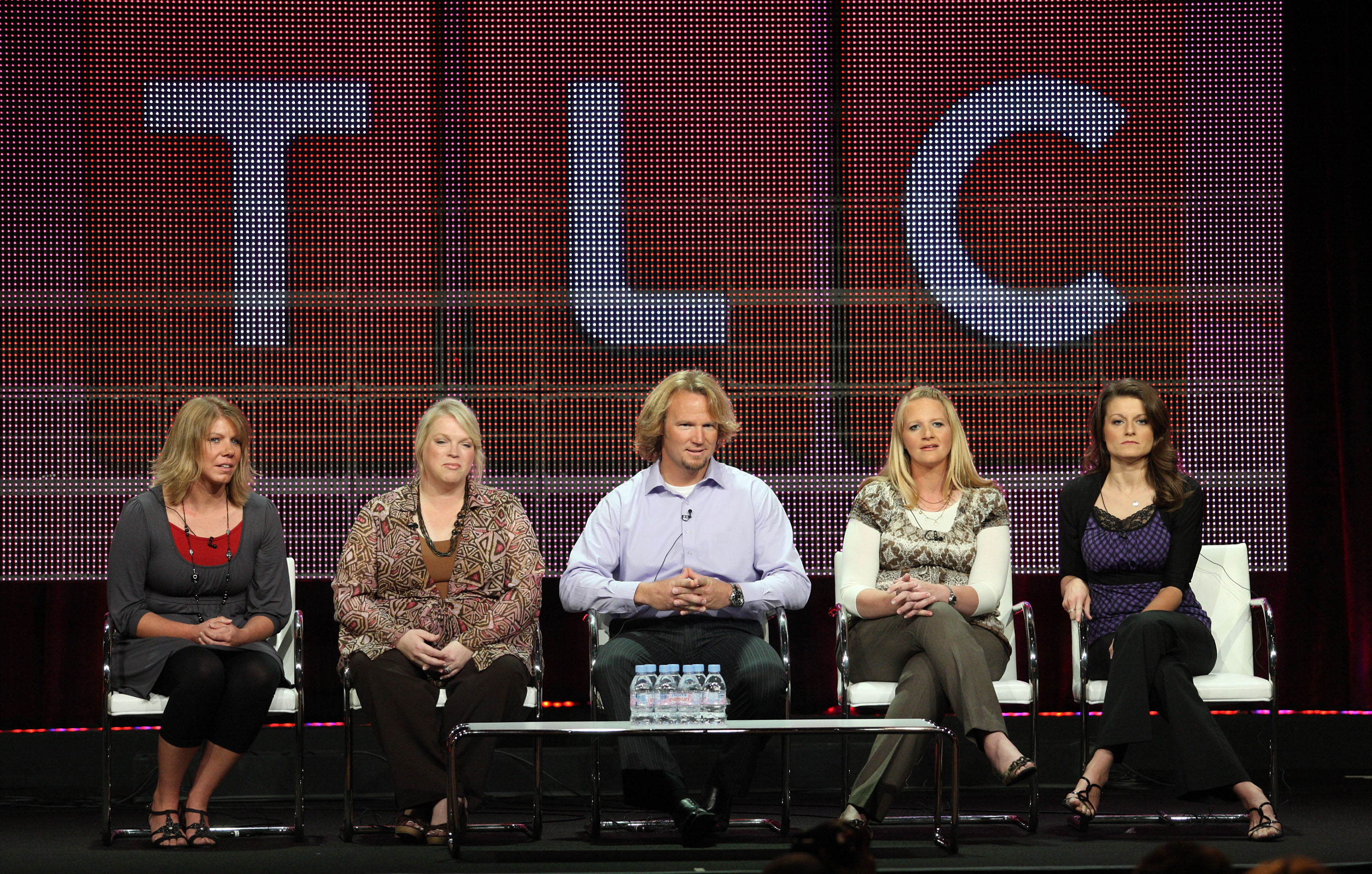 Several of the Brown children have suggested Meri and Kody are doing just fine. Now, Meri has informed her followers that she will not be leaving her family. A lengthy Instagram post managed to irritate followers who have tuned in to see if Meri would step away from the family. Did the admission do serious financial harm to the family, though? It seems possible.
Will Meri's declaration doom Sister Wives?
Meri's declaration of love for Kody might have seemed sweet and necessary within her inner circle. Still, it's entirely possible she just spelled doom for the family's show. There isn't much going on inside the Brown family if they aren't constantly moving and navigating the drama that had become Kody and Meri's marriage. Without those two things, there really isn't much of a story to tell.
Aside from generating boredom with her insistence that her marriage is doing just fine, Meri also managed to alienate some of her supporters with her post. In the unprompted caption, she dashed all hopes that she would break away. Then she went on to clap back at some of her haters. The clap back was insulting to fans who showed an interest in her marriage, too. She wrote "My relationship with him is MY relationship with him. Sure we've had ups and downs through the years (I mean, isn't that somewhat normal?) High highs and low lows. All of which, you get to see 'some' of, and speculate on. And that's ok. You do you, boo."
It has long been suspected that Sister Wives was on the verge of being canceled. For several years, rumors have swirled that Kody and his family negotiated a contract that slashed their salaries to keep the show going. According to Soap Dirt, Kody agreed to have the entire family paid a single salary; It is believed that each adult had been paid individually for their time. The exact details of their contract remain unknown, though. If fans aren't tuning in, it seems unlikely that the network will want to pay the family anything to continue filming.