'Sister Wives': The Brown Kids Reveal What They Really Think About The One-Home Idea
Kody Brown of TLC's Sister Wives was heartbroken when his four wives (Meri, Janelle, Christine, and Robyn Brown) weren't on board with his idea of moving into one home in Flagstaff, Arizona.
On the Mar. 8 episode of Sister Wives, "A Breaking Point," a few of the Brown children opened up about their own thoughts about living together in one home. And they didn't exactly agree with their four moms.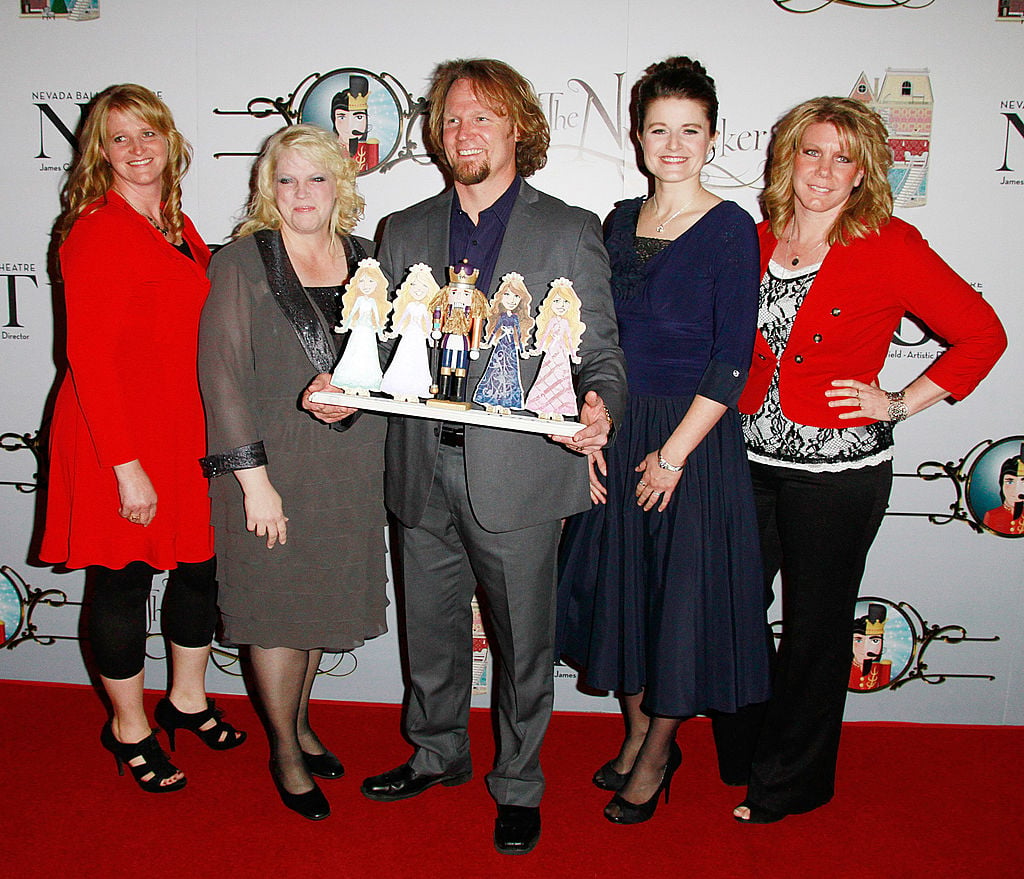 Kody told Robyn's kids which of his wives didn't want to live in one home
Although the polygamist Brown family lived under one roof in their previous home states of Utah and Wyoming, their move to Las Vegas after Sister Wives first aired changed everything. The Browns bought four nearby homes in a Nevada cul-de-sac, and the rest was history.
But when Kody moved his large family to Arizona in 2018, he wanted to explore new options. His dream, he told his wives on the new season of Sister Wives, was to have all of his family in one home again. While his second wife Janelle was on board, his third wife Christine was adamantly opposed to the idea. The family couldn't come to a consensus, and Kody ultimately had to give it up.
On the most recent episode, Kody caused controversy among some Sister Wives fans by telling Robyn's five children that Christine was the sister wife who wasn't interested in living together.
"I talked to the moms about it, and some of them did not like it at all," the polygamist patriarch told Robyn's second-oldest daughter, 15-year-old Breanna Brown.
"Well, mostly Christine didn't want to do it," he added.
The Brown kids were mostly in favor of moving in together
Sister Wives producers interviewed a few of the Brown children to ask them about their own thoughts about moving in together. Breanna was surprised to hear Christine didn't want to move in as a family. "I honestly think it might be fun," she said of the idea.
Aurora Brown, Breanna's 17-year-old sister, also seemed to be in favor of the idea. "I've been really looking forward to moving to Coyote Pass…I was hoping for that before I went to college, but now I see that's not really an option," she told her parents.
Meanwhile, Gabriel Brown, Janelle and Kody's 19-year-old son, also thought living together as one family "could be cool." But he didn't think his parents would be on board. "I don't think the moms are gonna go for it," Gabriel said, adding that they "want their own space."
Truely Brown, Christine and Kody's youngest daughter at just nine years old, was a little more straightforward in her message to her parents. "I think the moms are crazy," she told producers, "because I want to live in one big house so we don't have to be separated. Mom, I think you're loco in the coco."  
Fans pointed out that Truely's comment didn't match with what the Brown wives had claimed
Several fans took to Twitter during the episode to point out that the kids' comments didn't match what the Sister Wives parents had claimed: that the kids weren't in favor of living together in one home.
"I thought you said Truely didn't want the big house?" one Twitter user asked. "She just said in this episode that she would love to live in the big house. What happened there?"
Another Sister Wives fan called out the contradiction, too, writing, "Truely just shot down Christine's theory that none of her kids would be happy about living in one big house. Truely is ready to go!"
As for the Brown parents themselves, they just seemed to think the comments were cute. "Haha @SWChristine2020 said 'loco in the coco' to me the other day," Janelle wrote on Twitter during the episode. "Did she get it from Truely or did Truely get it from her?"