'Sister Wives': The Brown Wives Get Together Without Kody, Call Him a 'Fly In the Ointment'
Kody Brown's four wives (Meri, Janelle, Christine, and Robyn Brown) don't spend much time together without their husband. Particularly after moving from Las Vegas to Flagstaff, the wives often lamented that they didn't see each other and each other's children nearly as often as they once did.
But on the Mar. 15 episode of TLC's Sister Wives, "Growing Up Gay and Religious," the four women talked about how important it was to nurture their relationships without Kody around.
Robyn even called Kody a "fly in the ointment" of the sister wives' relationship, while Janelle said her relationship with her sister wives was in some ways even more important than her relationship with her husband.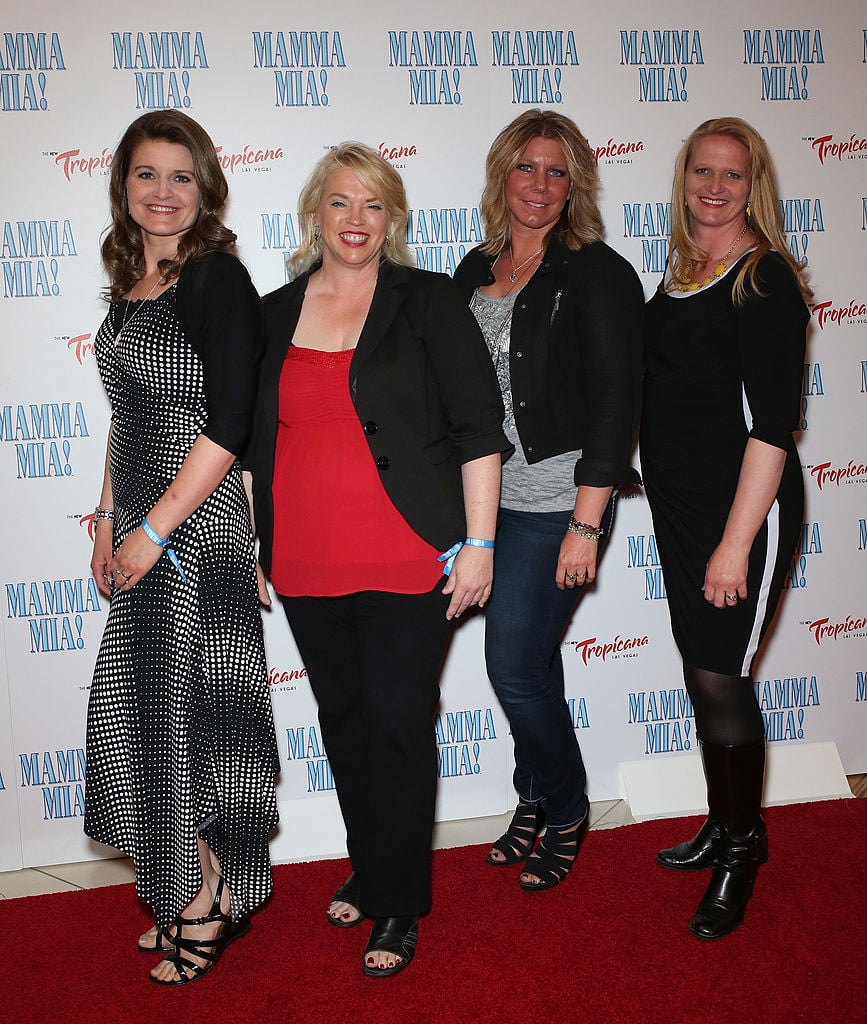 The Browns rehashed their argument at Coyote Pass
While visiting Meri and Kody's daughter Mariah Brown and her fiancée, Audrey Kriss, in Chicago, the four Brown wives had some much-needed bonding time. Over lunch, they discussed Robyn's ongoing issues with Kody over renting vs. buying a home, as well as the recent fight between Meri and Robyn at Coyote Pass.
Christine, Kody's third wife, said these kinds of miscommunications were to be expected. After all, the sister wives were all living far apart from each other in their new hometown of Flagstaff and were no longer in sync.
"What happened at the property was just indicative of where things are right now," the Sister Wives star said. "We're doing things pretty separate."
Meanwhile, Janelle, Kody's second wife, emphasized how important it was for them to nurture their relationships with one another—not just with Kody. "It got kind of intense. Intense for us, for sure," she said. "I like coming away like this because to me, this core group, this relationship is where it's at."
Christine and Robyn said they sometimes felt Kody got in their way when it came to developing good relationships with one another
Kody's wives also took the time to reflect on how their husband sometimes interfered in their relationships with one another. Jealousy and miscommunication sometimes stopped them from connecting with each other as sister wives.
"When Kody and I are struggling, I have a tendency to just close in and not talk to anybody and not talk to my sister wives," Christine told Sister Wives producers. "And when I finally do talk to my sister wives, they have the same gripes that I do about Kody. They really, honestly do. And it's like, an awesome validation that really only a sister wife would understand."
Robyn agreed, adding that Kody's presence in their midst sometimes created extra complications. "When it's just the four sister wives, we have a lot of fun together," Kody's fourth wife said. "Sometimes Kody is a fly in the ointment. Sometimes his presence can kind of create issues between us that otherwise wouldn't necessarily exist."
Robyn added that it was important to nurture their connection with each other outside of their individual marriages with Kody, which could sometimes take over and become a distraction.
The sister wives expressed their gratitude for one another
The Brown wives' weekend trip allowed them to reconnect as sister wives and to rediscover why their relationships with each other were so important.
"Kody's there, and he's whatever, but to me, this is the core," Janelle said to Meri, Christine, and Robyn. "And I'm actually really enjoying this. I'm enjoying being away without the kids, without Kody."
Christine, too, said she had an unbreakable bond with her sister wives, no matter what. "I love these ladies," the Sister Wives star said. "There's always this ebb and flow of who you get along with and who you don't. But I trust them completely. Do I want to live with any of them? No. But I love these ladies. And I want to live next to them for the rest of my life."
And with a toast, Christine recommitted herself to her relationship with her sister wives for the rest of their lives. "I love you ladies very, very much," she gushed. "And I look forward to spending the rest of our lives with you."