'Sister Wives': The Browns Open Up About Their Beliefs On Same-Sex Marriage
Many fans of TLC's Sister Wives have wondered over the years whether the polygamist Brown family supported same-sex marriage. After all, while the Browns' religion, the Apostolic United Brethren (AUB)—a sect of fundamentalist Mormonism—doesn't support same-sex marriage, the Browns have always seemed to be fans of personal choice and individual rights.
On an early interview with Ellen DeGeneres on The Ellen Show, the Browns said they supported consenting adults' right to married whomever they wanted. And when Mariah Brown, Meri and Kody Brown's daughter, came out to her family as gay in 2017, the polygamist family welcomed her with open arms.
On the Mar. 15 episode of Sister Wives, "Growing Up Gay and Religious," Meri and her sister wives (Christine, Janelle, and Robyn Brown) discussed their beliefs about same-sex marriage in more detail during a visit to Chicago to see Mariah and her fiancée, Audrey Kriss.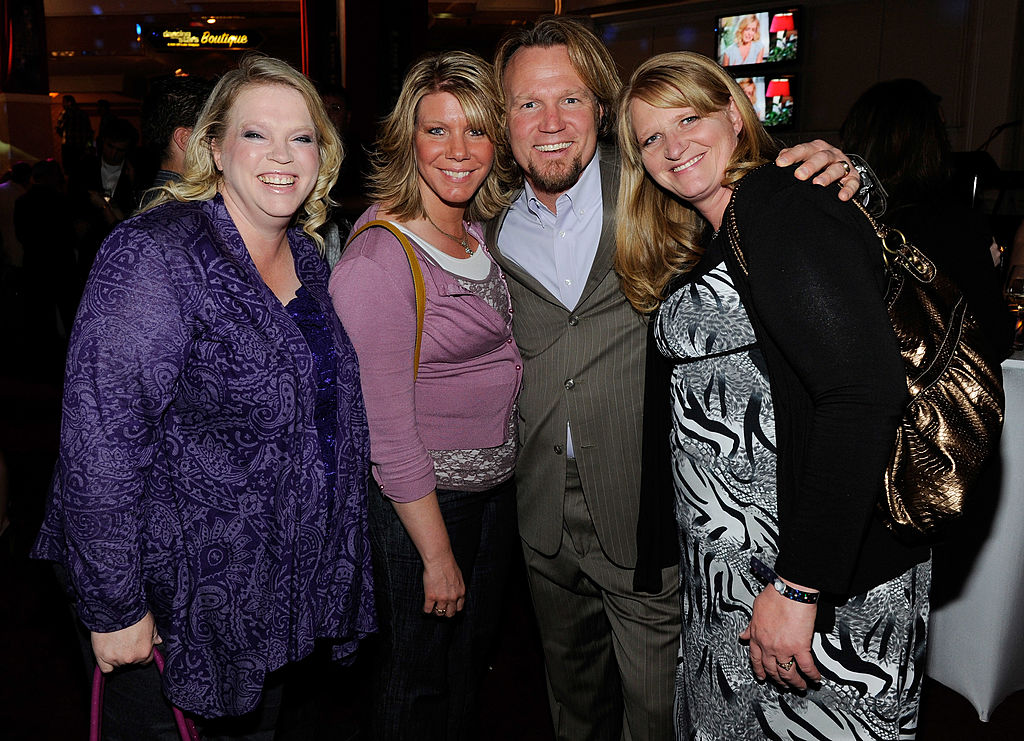 Meri admitted she was 'shocked' when Mariah came out
Meri confessed that she was surprised when Mariah came out as gay, having not suspected it at all. Still, despite her initial reservations, Kody's first wife accepted Mariah and her fiancée wholeheartedly in the end.
"When Mariah came out, it was a bit of a shock to me," Meri told Sister Wives producers. "I'm really glad that I had experiences in my life that I was open to that, because I see so many families reject their kids or other family members when they come out as gay. I can't imagine rejecting my daughter and not knowing who she is, like, who she truly is, and knowing her and Audrey together."
Kody's third wife, Christine, agreed that shunning any of their children because of their sexual orientation was never an option for any of them. They believed consenting adults should be able to marry, no matter their arrangement or gender.
"I like being part of their life, I like being able to see it," Christine said of Mariah and Audrey. "Coming from the background that we come from, and the church that we come from, if we were just to follow…I don't even want to finish the thought. I think it's so horrible to think about rejecting your kids for who they are. I don't even want to finish the thought. It just makes me nauseous."
The Browns said they were thrilled with Mariah and Audrey's relationship
Kody's four wives also shared that they were excited to see Mariah and Audrey planning their lives together, just as they'd been excited to plan their other kids' weddings. The engaged couple shared that they plan to have two children in the future after getting married once Mariah finishes grad school.
"We've been together now for about 2 ½ years," Mariah told Sister Wives producers, beaming from ear to ear as she cuddled with her future wife. "It's going really well."
Meri gushed about Audrey, hinting that she was Mariah's soulmate. "I've loved watching the process of watching Mariah and Audrey find each other, learning that they are their people," the Sister Wives star said. "It's kind of cool to watch."
Mariah said Kody told her he accepted her no matter what
Mariah's four moms aren't the only Browns who accepted her right away. Her siblings, she said, were always accepting, as well as her dad.
"Right after I came out, my dad—he had told me this before—but he reiterated it to me, that he had had a conversation with God many years ago," Mariah revealed. "God said, 'You love, I judge.' And so that's all my dad does, is love everybody."
The Sister Wives star explained that she had sometimes felt left out and excluded within her sect of fundamentalist Mormonism. But no matter what she had felt within her religious practice, she'd never felt that way at home.
"In my family, I found so much comfort, and they loved me anyway," Mariah said as tears came to her eyes. "They love me, and they love Audrey, and they love our love."