'Sister Wives': The Browns Reveal Their True Feelings About Meri's Daughter Mariah and Her Fiancée
The Brown family reveals how they feel about Mariah Brown and her fiancée, Audrey Kriss, in a 'Sister Wives' sneak peek.
Mariah Brown, Kody and Meri Brown's only child, surprised many fans of TLC's Sister Wives when she came out as gay in 2017. The 25-year-old, who attended Loyola University Chicago's graduate program in social work, had always been a devout member of the Browns' fundamentalist Mormon church. She even wanted to join a polygamous family and be a sister wife herself.
Now, Mariah is engaged to Audrey Kriss, whom she started dating in 2017 when they were both students at Westminster College in Salt Lake City, Utah. Mariah and Audrey got engaged at the Women's March in Jan. 2019 and moved to Chicago for Mariah's graduate program.
Some Sister Wives fans worried that Kody and his four wives wouldn't accept Mariah for who she was, due to their religious sect's disapproval of the LGBTQ community. But the Brown family threw their full support behind Mariah and welcomed Audrey with open arms.
In a new sneak peek of the Feb. 28 episode of Sister Wives, Kody's first wife, Meri, and third wife, Christine Brown, reveal how they feel about Audrey and Mariah's relationship.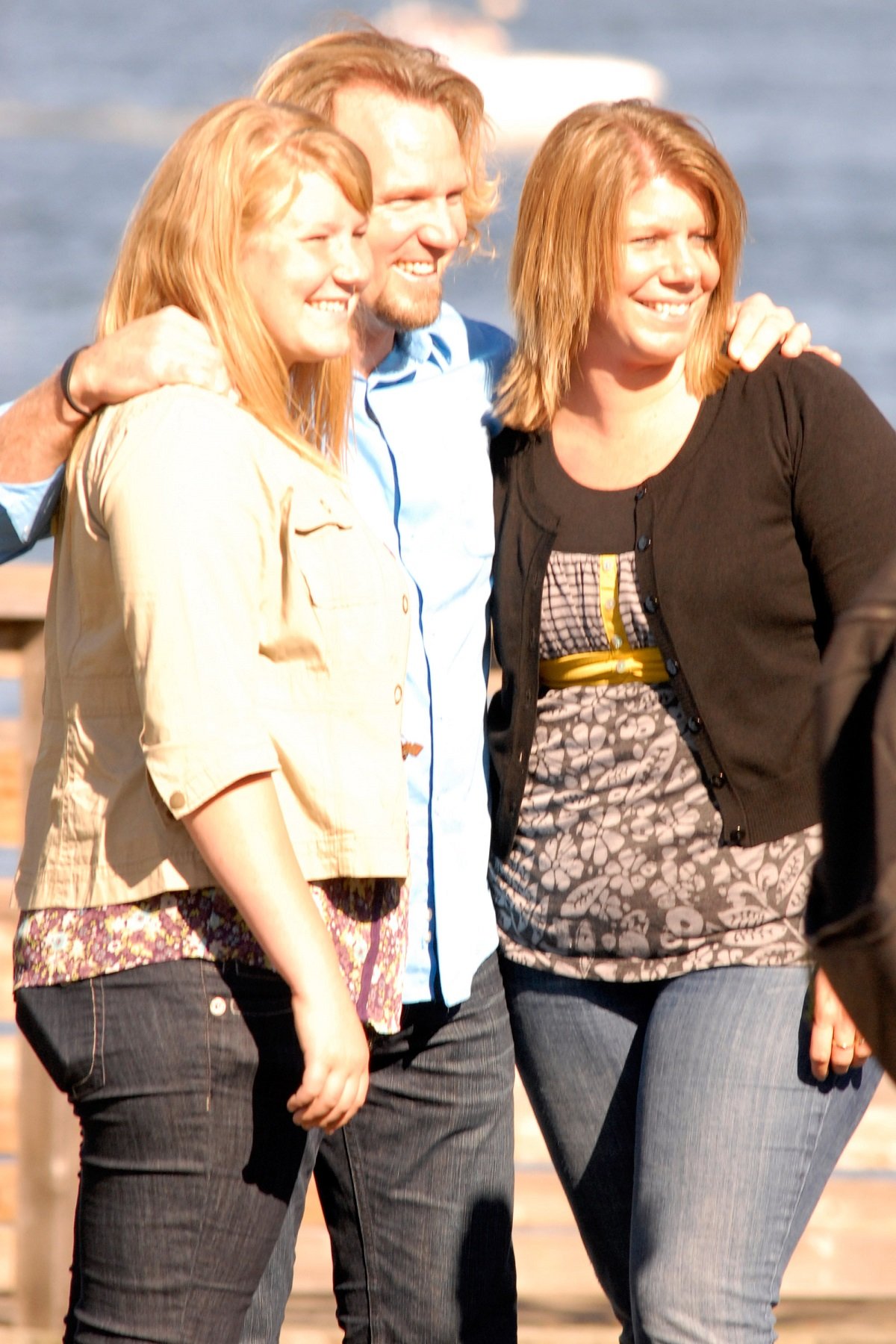 Meri reflects on her own life in comparison to Mariah's
TLC recently shared a sneak peek of the upcoming episode of Sister Wives on Instagram. In one preview, Meri celebrates Mariah and Audrey's move to Salt Lake City, where they attended college together. They shared an apartment in Chicago while Mariah completed her education, and she now works as a program manager at a community center in Utah.
That kind of freedom to explore career and educational possibilities or to venture far from home, as well as to live with a partner before marriage, was something Meri never got to experience.
"I came from a different culture than what we've tried to create for our kids," Meri tells TLC producers, explaining that her background was much more restrictive. She grew up in a polygamous family and was told to follow a particular path in life, as well as to hide aspects of who she was. By contrast, Meri says she's happy that Mariah is out and proud about her life and feels free to do and be whatever she wants.
"The culture I grew up in was, 'You need to get married when you're young, and you need to have kids, and you need to be quiet about who you are, and you need to just stay in this little box,'" Kody's first wife elaborates.  
The 'Sister Wives' star is happy her daughter has more freedom than she did
The pride in Meri's voice is evident when she says she "loves" that Audrey and Mariah were able to live in Chicago together after college and experience the excitement of big-city life together.
At first, she struggled somewhat with Mariah's coming-out announcement – particularly because same-sex relationships weren't expected or tolerated in the Brown family's conservative church. (However, the Browns have always said they would gladly accept any of their children who were part of the LGBTQ community.)
Now, Meri couldn't be happier about her daughter's path in life and her relationship with her fiancée. In the Sister Wives preview, she says she's especially happy that Mariah has a sense of freedom, independence, and possibility that Meri never had when she was young.
"We've tried to create an atmosphere of, 'You can do whatever you want to do,' for our kids," the Sister Wives star says. "And she's doing it."
Christine Brown thinks Mariah and Audrey have 'a true partnership'
Kody's third wife, Christine, also has praise for Mariah and Audrey's relationship.
The Sister Wives star tells TLC producers she thinks Meri's daughter and her future wife make "a good couple" because they communicate so well with each other. Christine compliments their ability to be in sync with each other, make compromises, and work with one another to achieve mutual happiness.
"Even though Chicago may have been better for one of them than the other, they're able to give and take and make it a true partnership," Christine says.
Mariah, she explains, enjoyed the fast pace of Chicago more than Audrey did. Their choice to move back to Utah shows that they're considerate of one another and willing to cooperate and talk things through.
"They were willing to do whatever was necessary to make it so they would both be happy," Christine says of Audrey and Mariah. "They know that they can help the other person be happier and live their best life."
The next episode of Sister Wives, "Robyn the Peacemaker," airs Feb. 28 on TLC at 10 p.m. EST. In addition to Mariah and Audrey's visit and announcement, the episode will cover Meri and Kody's flailing relationship, as well as Christine's desire to move back to Utah.