'Sister Wives': The Dark Reality Behind TLC's Hit Show
Since Sister Wives premiered in 2010, fans of the show have been intrigued and enthralled by the lives of polygamist patriarch Kody Brown and his four wives, Meri, Janelle, Christine, and Robyn. Over 12 seasons, we've watched arguments, marriages, scandals, major relocations, and Robyn's introduction that has shifted and changed the dynamic of the polygamist family.
Though the Browns have done their best to live "normal" lives, with four wives, one husband, and a slew of children, things have gotten messy. You'll never believe some of the heart-stopping behind-the-scenes secrets of Sister Wives.
A shocking divorce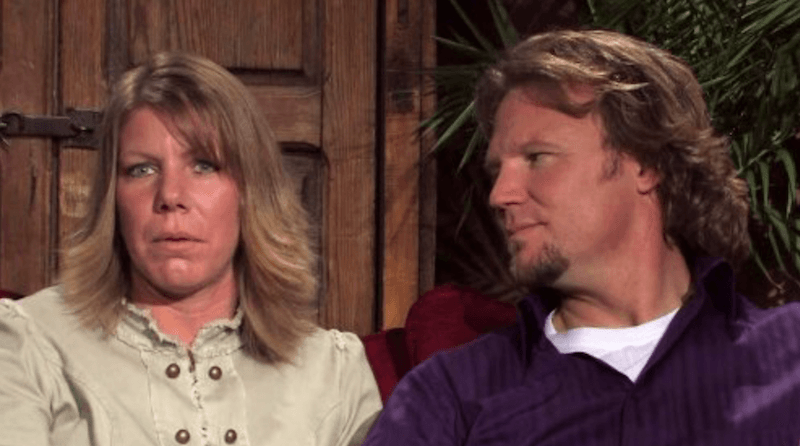 Though he is spiritually married to all four women, Kody was legally married to his first wife, Meri for over 20 years. However, the pair got divorced in 2015, so that he and his fourth wife, Robyn could legally tie the knot. But why? Everybody knows the first wife is the head lady in charge.
It seems like the real reason for the divorce, and the new marriage was so that Kody could legally adopt Robyn's three children from a previous relationship. At the time, Meri seemed to take it all in stride. (She's better than us.)
During a Sister Wives reunion special, she said, "It's about the kids; it's about the unity of the family I'm not gonna lie: I've got that mixed emotion going on. It's an end of something that we had had, in a way, for 24 and a half years. But at the same time, I know it's not [the end] because I have eternity with him; I have eternity with the family. I know it's not the end."
Next: Obsessing over Robyn
Playing favorites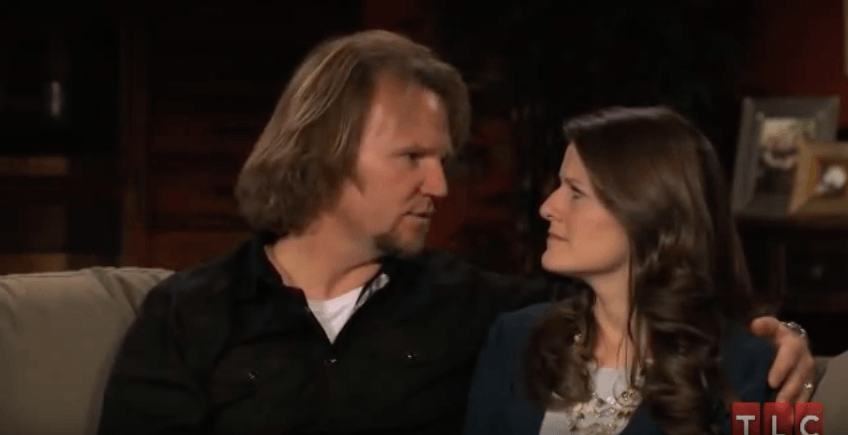 When Robyn joined the family, it caused a major rift in the Browns' dynamic. It was clear even from the earlier episodes that Kody gravitated more towards his newest wife. Though it could have just been the excitement of a new relationship, there are claims that even now, years later, Robyn remains the center of attention.
According to The Richest, "Apparently, she's the only one that he still has sex with." Perhaps Meri, Janelle, Christine are tired of him anyway. He's nobody's Dwayne Johnson after all.
Next: A twisted and messy affair 
A catfish affair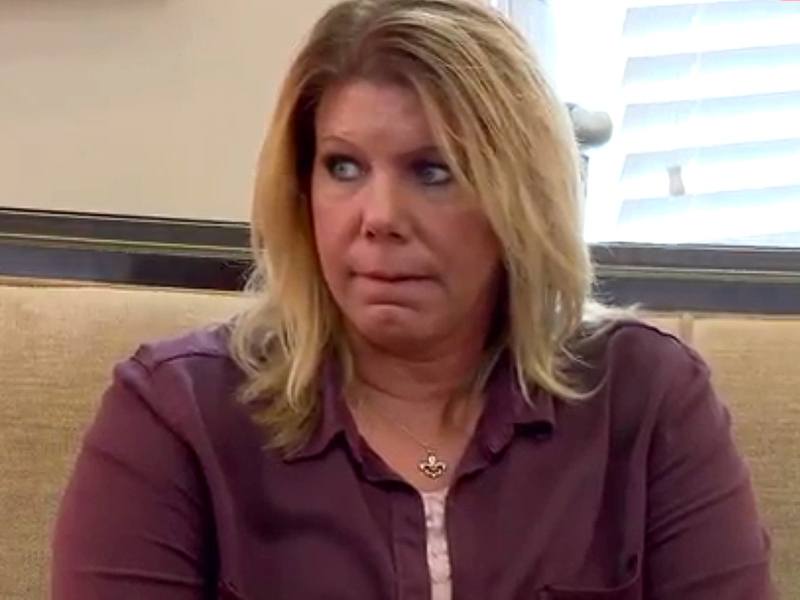 Apparently, Meri took her divorce from Kody (though they are still symbolically married) harder than she let on. Shortly after the divorce, it was revealed that she had been carrying on an online emotional affair. Unfortunately, while Meri thought she was talking to a man, she was actually being catfished by a woman.
During an emotional and vulnerable time earlier this year, I began speaking with someone online who turned out to be not who they said they were. I never met this person, and I regret being drawn into this situation, but I hope because of it I can help others who find themselves in similar circumstances. Throughout this ordeal, my family has supported and stood by me. I am grateful to them for their love and strength through this difficult time.
Obviously, Meri wasn't fulfilled in her relationship.
Next: Planning her escape 
Terribly unhappy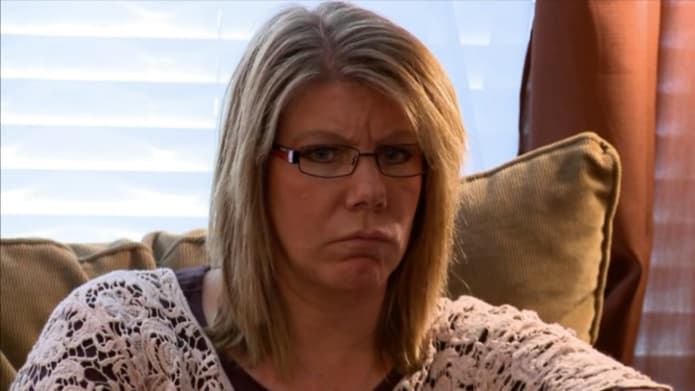 We know from her leaked emails with her catfish that Meri was looking for something more than what she was getting from Kody. According to Life & Style, Meri told the other wives, "She did not want to be there anymore. That she loved the kids but the marriage was done and she was not wanting to fix it. She said the second sister wife [Janelle] was shocked."
However, it might not just be Meri who is having issues. In a 2011 episode of Sister Wives, the ladies revealed that it can be hurtful to think of their "spiritual husband" having sex with all of them and things are more emotional when a sister wife becomes pregnant.
Next: Running from the law 
Felony woes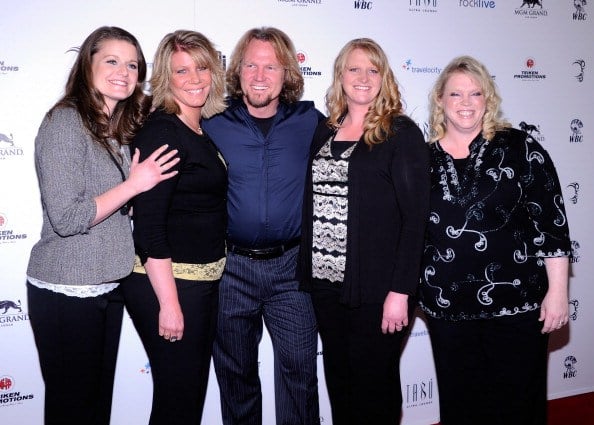 When Sister Wives initially premiered in 2010, the Browns were living in Utah. However, a police investigation was opened charging them with polygamy, so they packed up quickly and moved to Nevada which has much more lenient laws
Though the case against the Browns was eventually dismissed in 2012, the family tried to sue the state of Utah. According to The Hollywood Reporter, they claimed, "The state's bigamy statute violates their constitutional rights to due process, equal protection, free exercise of religion, free speech and freedom of association."
In January 2017, the court opted not to hear the Brown's appeal.
Next: Two sides to Kody
Anger management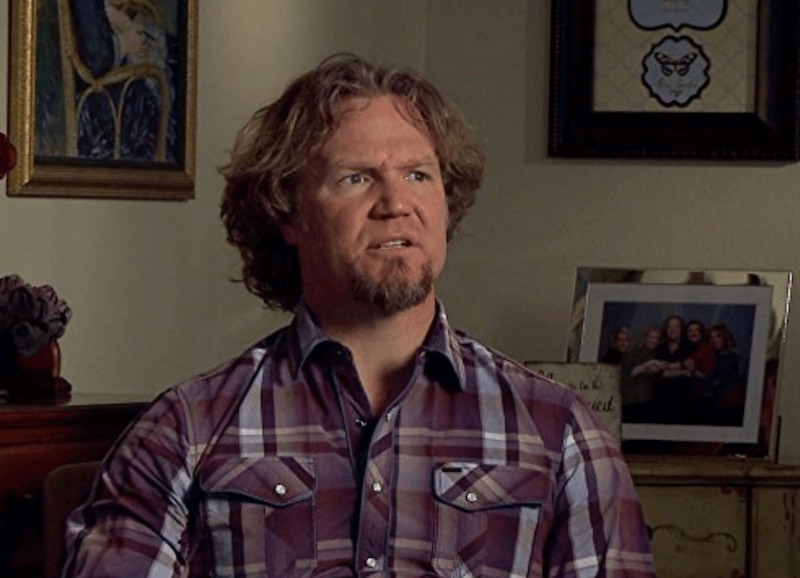 Though Kody appears to be a happy-go-lucky guy, that's not really the case. According to The Richest, he actually has a pretty serious temper.
According to rumors, "In reality, however, he's a pretty angry person. He's definitely known to yell at his kids more often than they deserve. He's often too hard on his kids and takes punishment too far."
Next: A rocky first marriage 
Janelle's shocking first marriage
Hold on to your jaw, but we bet you didn't know that Janelle used to be married to Meri's brother. Talk about a twisty family tree.  Janelle and Meri's brother, Adam Clark Barber, divorced in July 1990, many moons ago. However, it was during their marriage that Janelle met Kody.
In her TLC bio, Janelle recalls meeting Kody in the fall of 1989. She wrote, "When he walked into the room, I looked at him and had that feeling of remembering something I had forgotten. It was a singular experience."
This is Game of Thrones level drama.
Next: Janelle's hidden secret
Janelle's two-year separation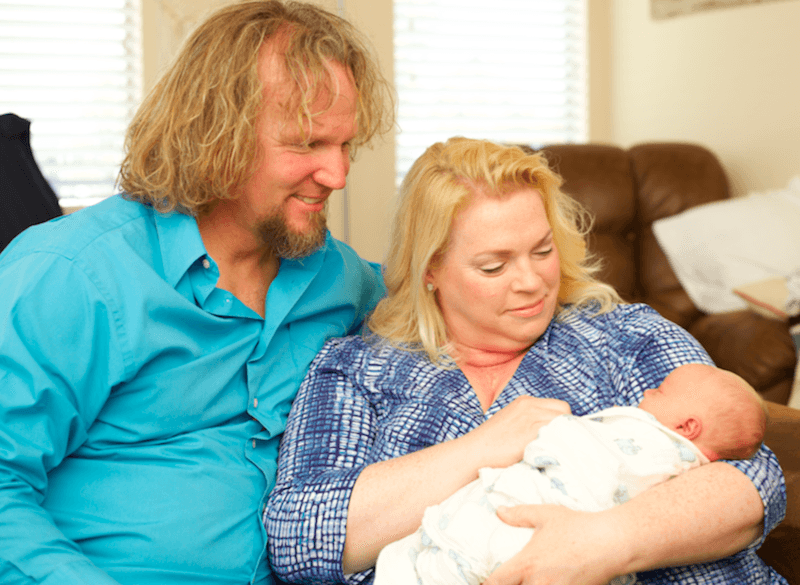 In the book Becoming Sister Wives: The Story of an Unconventional Marriage, Janelle admitted she sank into a horrible postpartum depression and left the family for two years.
She wrote, "I felt overwhelmed by having had so many children in quick succession, and felt seriously depressed at our lack of financial means. I was at my breaking point. I couldn't see my way out of my depression. I told Kody I was leaving. That night, I got into the car and drove to my mother's house."
We can see how anyone would be overwhelmed.
Next: Broke and struggling 
Not a penny to their names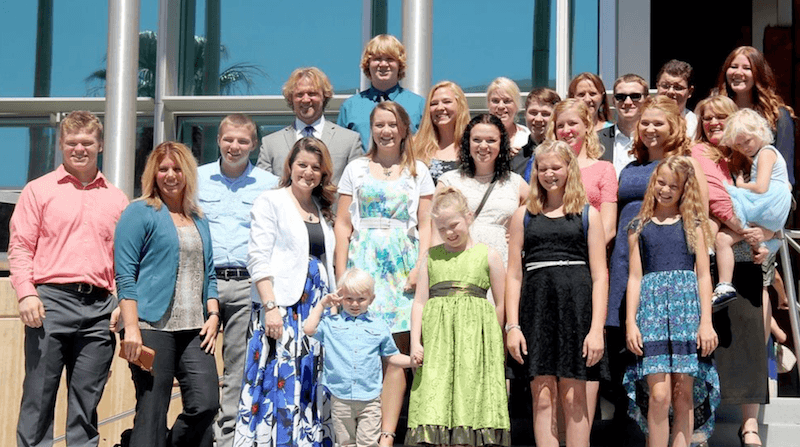 Before the Browns had Sister Wives, they weren't exactly rolling in dough. In 2005, Kody and Meri were forced to file for bankruptcy.
According to a Report uncovered by Radar Online, "The family accumulated almost $230,000 in debt, with bills ranging from $137,000 in mortgages to $8,000 at Home Depot and $1,300 at Best Buy. Even worse, the couple reportedly said it had $10 in cash and $5 in five separate joint bank accounts."
According to Radar, the case was closed at the end of 2007 and the couple was ordered to pay a little less than $188,000. Luckily, TLC found them. But in the future, we think having so many wives and kids only works if you can afford them.
Next: Married siblings 
Step-brother and step-sister
If you still can't wrap your mind around the fact that Janelle used to be married to Meri's brother (who still hangs around the family), then you'll be absolutely shook to find out that Janelle and Kody are actually step-brother and step-sister.
According to The Richest, "Kody's dad and Janelle's mom are also married, making the two step-brothers and sister." This is just way too much.
Next: A stunning announcement 
Mariah's announcement
Kody and Meri's daughter Mariah bravely came out to all five of her parents. Though her parents weren't exactly thrilled, they seem to accept her just as she is. Kody explained, "We're not happy Mariah's gay; we're happy Mariah knows herself."
Typically, Mormon Fundamentalists do not approve of homosexuality, but the Browns have been openly in support of same-sex marriage saying that people should be able to structure their families how they want.
At least they aren't hypocrites, kind of.
Next: Enemies of the church 
Booted out of church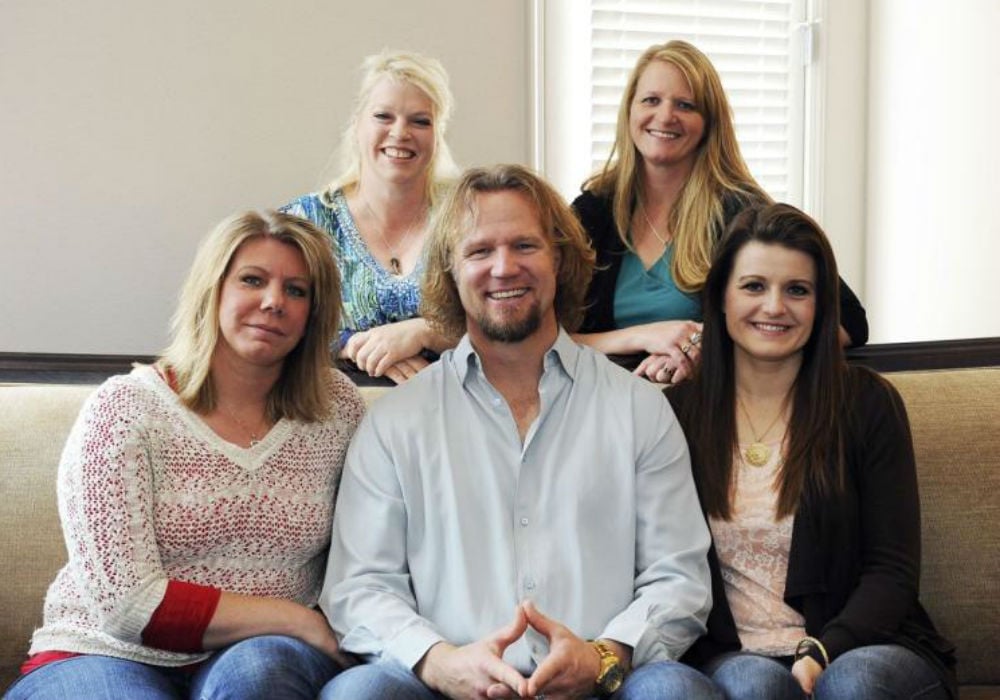 Though they live in Nevada, the Browns were still members of the Apostolic United Brethren Church in Utah. However, they were swiftly kicked out after news of Meri's catfish affair hit the media. According to Radar Online, the choice was a long time coming for the church who felt the family was way too public for their liking.
An insider revealed, "This has been brewing for a long time, and Meri's catfishing scandal was the final straw. It was a huge, kind of war in the church. The church elders told Kody that he would never be welcomed back, even if the family moved back to Utah. From day one Kody pitched the show as a documentary, but a lot of people in the faith think that this has become a straight-up reality TV show for ratings."
These days the Browns practice their faith in their home.
Next: Not exactly father of the year
Absentee father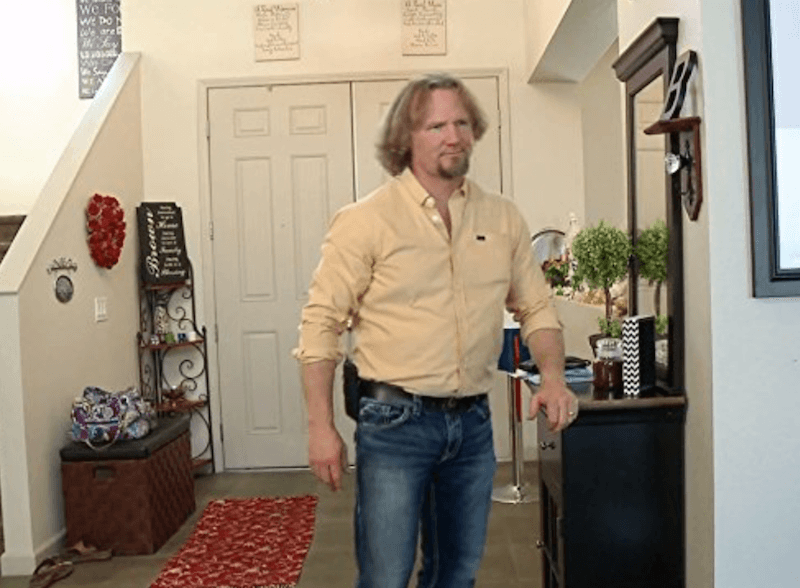 We'd imagine juggling 18 children would be difficult for anyone but apparently, Kody can't even be bothered to make an effort. An insider revealed to The Richest,
Most of his daughters claim that they rarely see their dad and that whenever he gets the chance to hang out with his kids, he chooses to rough house with his sons. For someone with such traditional values, he chooses to make the girls stay inside and practice matronly routines rather than allow them to play with the boys.
Trash.
Next: Stepping away from polygamy
Rejecting the lifestyle
With all of the drama on the show and the entire world in their business, its no wonder that some of the Brown kids have flat out rejects their family's polygamist lifestyle. In 2015, Kody and Janelle's daughter, Maddie Rose Brown, tied the knot with her beau, Caleb Brush.
Brush told People, "We are not living plural marriage. We support Maddie's family with their choice of living plural marriage, and they support us with our choice in just marrying each other."
Two is already a crowd if you ask us.
Next: A fifth wife
A brand new wife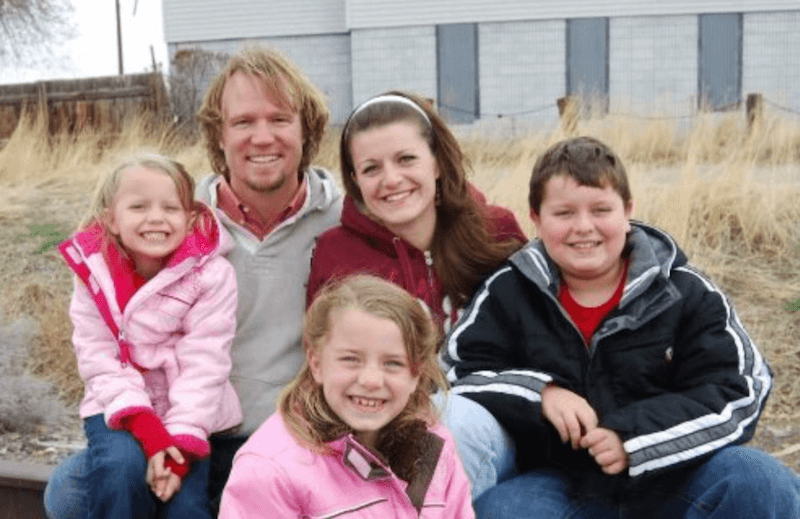 Hold on to your hats, but apparently, Kody isn't done bringing new wives into the Brown household. Since Sister Wives is the family's primary source of income, they are going to milk it for as long as possible, which benefits Kody.
A friend of Robyn's told Life & Style, "He's been looking for more than a year. He's wanted someone really young, like 19 or 20. And she has to be attractive and thin. He knows that teasing the intro of a hot new wife at the end of this season would give people a reason to tune in. And for the network to renew the series."
Gross.
Follow Aramide Tinubu on Twitter @midnightrami.
Read more: The Latest 'Sister Wives' Drama Reveals the Hardships of a Polygamist Family
Check out The Cheat Sheet on Facebook!