'Sister Wives': The Wives Don't Agree On How They Feel About Kody Brown Leaving On a 'Hot Date' With Another Wife
Many fans of TLC's Sister Wives have wondered over the years why Kody Brown isn't more openly affectionate and romantic with his four wives, Meri, Janelle, Christine, and Robyn. While he seems to be sweeter with them in private, they appear mostly hands-off, even for quick hugs, kisses, or hand-holding, when they're all together in a family setting.
On the Feb. 9 episode of Sister Wives, "An Awkward Valentine's Day," the polygamist family revealed the reasons for their choice to put their privacy first. But some of Kody's wives hope that's no longer the case in the future, especially in their potential new shared home.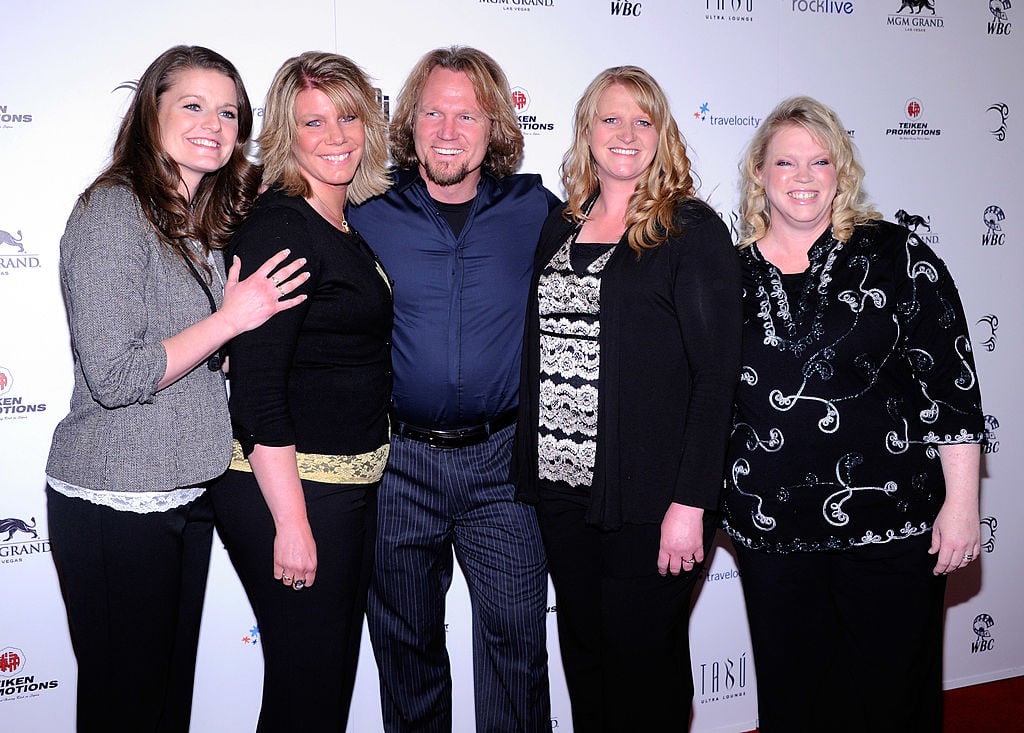 Kody's wives asked for separate entrances into their potential shared home
After the Brown family moved to Flagstaff from Las Vegas, Kody revealed his longtime dream of living with his four wives and many children in one large, shared home. But his wives, especially third wife Christine, weren't as keen on the idea. Kody's second wife, Janelle, was the only one who was clearly in favor.
As Kody discussed his dream with his wives, one detail of the blueprints stuck out to them: a single entrance to the wives' four sections of the house. Kody explained this was likely the only option if the family needed a city permit to build on the family's property in Coyote Pass.
The Brown wives were concerned about jealousy and privacy with only one entrance. They weren't sure they wanted their sister wives to see their comings and goings with their husband.
"So you and Christine are leaving on a hot date and everyone gets to watch?" Kody's fourth wife Robyn asked. Christine added, "What, everyone gets to high five on the way out?"
"Going out on a date, too, that's like, really personal," Christine added to Sister Wives producers. "In [our home in] Wyoming, we had one entrance…it's not fun."
Janelle thought her sister wives were overblowing the problem
Janelle, meanwhile, thought the other women were being a tad dramatic. "Don't look out the damn door if you don't want to see Kody going on a date with another wife," she said sarcastically to TLC producers.
"Why are you even watching?" Janelle added. "It's a common area. Are you going to stand at your door all night long to see where Kody is? I don't have time for that."
Meri added that Kody wouldn't have the space he wanted with a single entrance, where all his wives would know exactly where he was at any given time. "If he's worried about being tracked, he just did it right there," the Sister Wives star said.
Robyn added that the problem wasn't just about affection and romance. "What if we're having a fight as we walk through the door? Then we all get to hear it," Kody's youngest wife wondered.
"If it gets really loud and you can't control yourself like ladies and gentlemen, then you deserve to be heard," Janelle argued.
Kody and his wives spoke about the importance of 'privacy' in plural marriage
The Sister Wives family has struggled with the importance of privacy in each of Kody's individual marriages for a long time.
Robyn explained the problem could be sparked by "something as simple as being able to walk through the door coming home from a date and not having the awkward moment of running into another wife."
But Kody thought his wives were worried about the past instead of focusing on the new blueprint and the potential for the future. "One issue we struggled with [in the past] was privacy," he said. "One issue we struggled with was the kitchen." But the new design, he argued, would solve those problems, allowing each wife to have autonomy.
Still, his wives weren't convinced. "Plural marriage is hard enough without adding extra rubbing," Robyn argued. "Like, extra friction."
Kody, for his part, thought it all boiled down to jealousy between his wives. "We're worried about whether or not I'm being monitored all the time," he said, wondering if his wives would always be thinking, "Are you leaving with the other woman?"