'Sister Wives': Truely Brown Tells Kody Brown 'This Is My Body' During a Bike-Riding Lesson
On the Mar. 15 episode of TLC's Sister Wives, "Growing Up Gay and Religious," all four of Kody Brown's wives headed out to Chicago to visit Meri Brown's daughter, Mariah Brown, and her fiancée, Audrey Kriss. Meanwhile, Kody stayed at home in Flagstaff, Arizona, with the kids.
Most of the sister wives' visit seemed to go well, and Kody enjoyed his time with his children. But one afternoon with Christine Brown's youngest daughter, Truely Brown, and Robyn Brown's young son, Solomon Brown, didn't exactly end up as planned.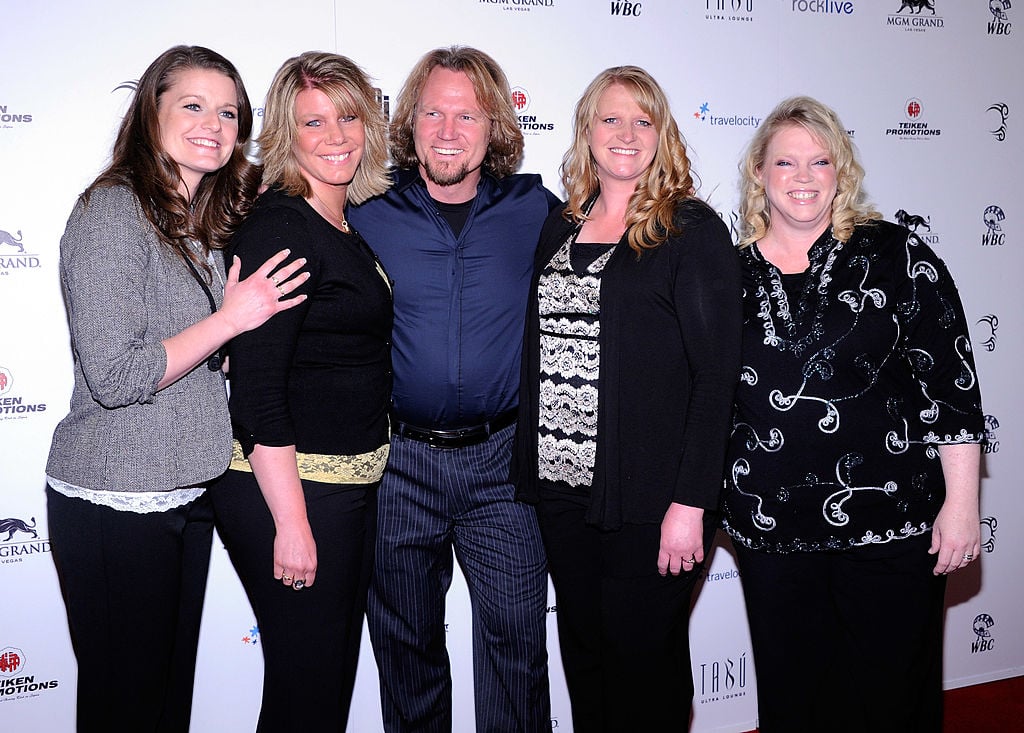 Christine's youngest daughter admitted she was 'really nervous' about riding a bike
While his wives were away, Kody took nine-year-old Truely and seven-year-old Solomon out for bike riding lessons.
The Sister Wives dad of 18 said he knew it might be a challenge, as Truely sometimes had issues with anxiety and fear. "Christine warned me about teaching her," he said. "She's had a little trouble teaching her how to ride a bike."
Truely, who was born around the same time that Kody married his fourth wife, Robyn, agreed with her dad's concerns. "I'm really nervous about riding a bike," the fourth-grader admitted. "I doubt it's gonna go that well."
Kody got impatient with Truely during the lesson
Kody's lesson was a challenge right from the beginning. The bike he'd bought his daughter was too big, and he had to switch it out for a smaller one. "I didn't realize when I was buying the bike for her that she was going to have major issues," he said.
Kody and his daughter bickered back and forth as he struggled to run alongside her and help her learn to brake. And Truely was having absolutely none of it.
"See? That's why I needed you to hold it!" Truely exclaimed as she teetered to the side and almost fell off. "I don't feel safe!"
"You're going to have to trust," Kody warned her, but his patience didn't last long.
"You're going too fast! Please let me stop!" Truely begged, before Kody finally let go and decided something deeper might be going on.
"I'm really trying to be patient here," Kody said, but he confessed that he eventually just had to give up.
The lesson eventually had to come to an end because of Truely's fear
The Sister Wives father-daughter duo argued over whether Truely had the right to choose whether to learn to ride a bike or not.
"I don't want to do this," the nine-year-old insisted. But her father said simply, "That's too bad."
"This is not fair. I should be able to choose," Truely retorted, but Kody said she was "too young to choose." He even told her there was "no crying in baseball," to which she hilariously replied: "This isn't baseball, this is bike riding."
Still, Truely was adamant. She told Sister Wives producers that she had the right to decide whether or not to ride a bike at all. "It's not fair at all," she exclaimed. "It's my choice. This is my body, and I'm not gonna ride a bike."
Eventually, Kody backed off and realized that Truely's fear might be deeper than he realized. "As a parent, I'm aware that there could be something underlying that I don't understand," the Sister Wives star admitted. "I'm going to have to consult with her mother and try and figure this out."