'Sister Wives': What Does Mykelti Brown Do for a Living? She's Following in Mom Christine Brown's Footsteps
Mykelti Brown is the daughter of Sister Wives stars Kody and Christine Brown. As one of the family's oldest siblings, Brown has grown into a woman with a life of her own despite the controversy frequently connected with her parents' television professions. Fans of the TLC series are curious: What does Mykelti Brown do for a living? Let's take a look at her life and how she has found success outside the spotlight of her large family.
Mykelti is the second-oldest child of Kody and Christine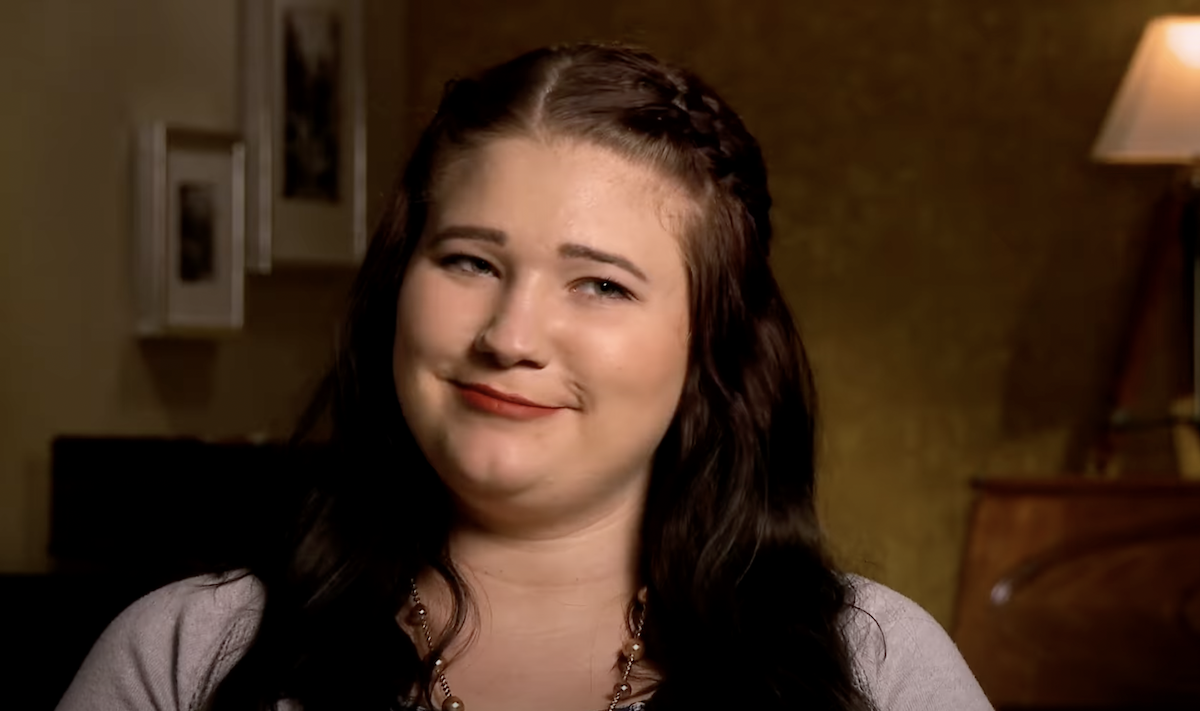 The premise of the show revolves around the Brown family. Husband Kody had four wives: Meri, Janelle, Christine, and Robyn. (Christine announced in November 2021 that she had left Kody.) Combined, they have a total of 18 children. However, Kody only has one legal wife, but he is spiritually linked to the other spouses in his plural marriage. Meri, Kody's first wife, was his legal wife until 2014; they split so that he could marry Robyn legally and adopt her children from a previous relationship.
Mykelti, 24, is the fifth oldest of the 18 Brown children. Her mother Christine's other five children are Aspyn Thompson, Paedon, Gwendlyn, Ysabel, and Truely. Mykelti is her mother's second of six children and Kody's fifth. When Mykelti was 14, the Brown family began filming for the TLC show. 
What does Mykelti Brown do for a living?
Mykelti loves fashion and had plans to work as a designer. However, Mykelti's father, Kody, was not very supportive of his daughter's career choice. Still, she studied fashion at University of Nevada, Las Vegas, and even had a design internship in 2015. (Mykelti was inspired by her sister Aspyn's experience at UNLV.) She joined her sister's sorority and the two were even housemates at the university.
After she left university, Mykelti started her own business, Mykelti's Whimsical Boutique, which is associated with LuLaRoe. Seemingly, Mykelti was inspired by her mother's association with the company, despite the controversy surrounding the brand as outlined in the documentary LuLaRich.
Mykelti has started her own family
In October 2015, Mykelti began dating Antonio Padron. The couple's romance grew quickly, and they were engaged by June 2016. Antonio and Mykelti married on Dec. 17, 2016. Despite the polygamous lifestyle of Mykelti's parents, she and Antonio aim to keep their marriage monogamous. 
The couple welcomed a daughter named Avalon on April 5, 2021. She keeps fans updated on her life through social media. Mykelti frequently updates her followers on her life via Instagram with photos of her young family.
"Tony and I have both been looking forward to having a baby since we were first married four years ago," she told People. "When we found out we were ecstatic. It was so wonderful when we could tell our family and we were so happy they were all excited with us."
Avalon is Kody's newest and third grandchild. Maddie Brown Brush and her husband Caleb Brush have a 2-year-old daughter, Evangalynn Kodi, and a 3-year-old son, Axel James.
It seems that for the time being, Mykelti and her family have no plans to launch a show of their own. She is content for the time being to simply run her business and enjoy a monogamous relationship with her husband, Tony. Fans will be looking forward to learning if the couple plan to add any more little ones to their brood.
As for the rest of the family, only time will tell if any of the other siblings will participate in a spin-off or participate in a polygamous relationship with their significant others.