'Sister Wives': Where Do Kody's Marriages With His Wives Stand in 2023?
A lot has changed within the Brown family in the latest season of Sister Wives. Where are Kody Brown's marriages with his wives, Meri Brown, Janelle Brown, Christine Brown, and Robyn Brown, now in 2023? Here's a breakdown of the status of his relationships and a quick rundown about how their relationships got to that point.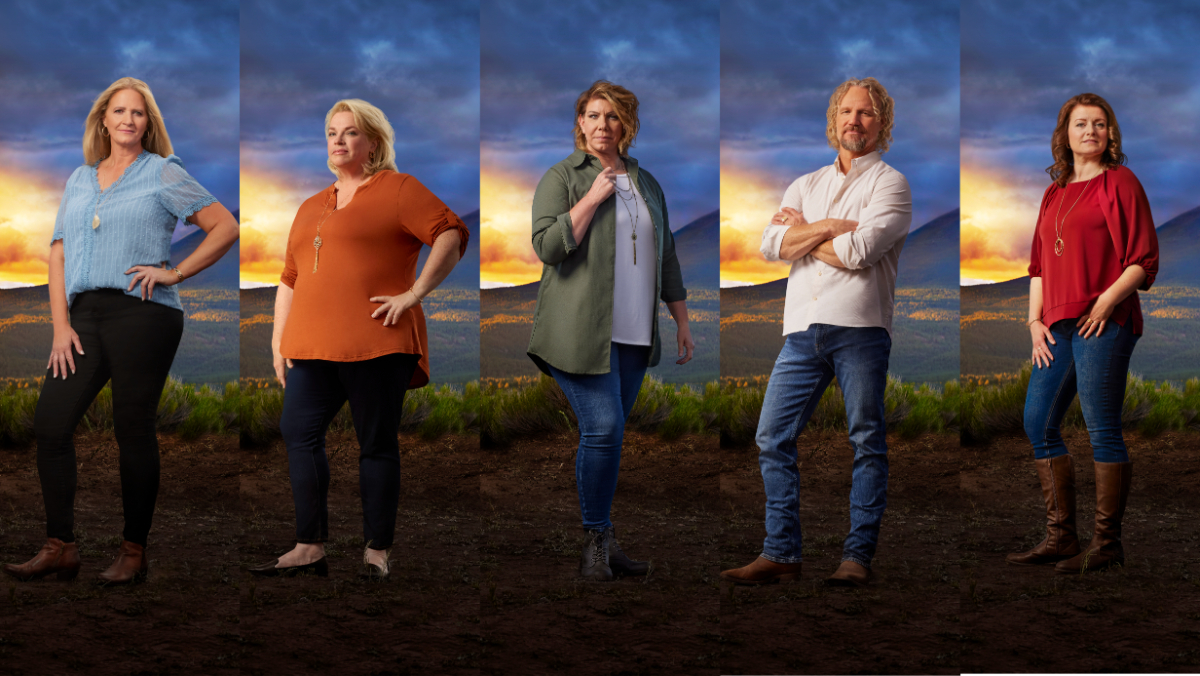 Kody and Meri are divorced
Even before Sister Wives aired, Meri and Kody's marriage was rocky. Throughout the seasons, Meri's infertility issues cause strain on their marriage. During their family restructuring, Meri legally divorced Kody to let Robyn marry him so he could adopt her children.
In September 2014, Meri was divorced, and just three months later, Robyn legally married Kody. This change made Meri feel insecure about her position in the family.
Since then, the distance between Kody and Meri has only grown. During this time, she had an emotional affair with someone she met online who turned out to be catfishing her. For nearly a decade after, Kody felt betrayed and kept his marriage to Meri platonic.
It got to the point where Kody didn't consider himself married to Meri anymore, where he wouldn't care if she got remarried. When Meri called Kody on their 32nd anniversary, he made it clear they were no longer married. Meri wanted to go public about Kody's decision to get a divorce, but he wasn't ready for the backlash.
On Jan 10, Meri and Kody posted a statement on their respective social media accounts confirming their marriage is "terminated."
Kody and Janelle are separated
Kody married Janelle on Jan 20, 1993, just three years after he married Meri. Janelle and Kody fulfilled each other intellectually and considered themselves their "best friends." While their relationship was more level-headed and less romantic than her sister wives, Janelle's marriage to Kody seemed steady.
After Janelle took Christine's side and began to rebel against Kody's strict rules for the Coronavirus (COVID-19) pandemic, their marriage began to fall apart. And when Jannelle continued to take Christine's side, Kody felt like Janelle was "disloyal" to him.
Kody's strict coronavirus protocol caused permanent relationship damage between him and most of his children. Every time she faced an ultimatum from Kody, Janelle put her children over him.
On the Sister Wives Season 17 reunion that aired in December 2022, Kody and Janelle announced their separation after being married for 29 years. The reunion was filmed in October 2022, and by that time, Janelle said she and Kody had been separated for "several months." This means that their actual separation happened in the summer of 2022.
Kody and Christine are divorced
Christine spiritually married Kody Brown on Mar 25, 1994. Throughout their marriage, there have been signs that Christine was unhappy. The coronavirus (COVID-19) pandemic caused even further separation between the families, and that's when Kody and Christine's relationship hit rock bottom.
After 27 years of marriage, Christine decided to divorce Kody. Sister Wives Season 17 follows the difficulties of leaving a plural marriage with three other wives.
On Nov 7, Christine posted an official statement confirming her divorce from Kody. "Kody and I have grown apart, and I have made the difficult decision to leave," Christine's statement reads. "We will continue to be a strong presence in each other's lives as we parent our beautiful children and support our wonderful family," she wrote in the Instagram post.
After selling her home in Flagstaff, Arizona, Christine and her daughter, Truley, reside in a $1.1 million duplex in Murray, Utah. She's enjoying her new single life in Utah near her parents, children, and grandchildren.
Kody and Robyn are married
After a long courtship, Robyn married Kody as a fourth wife on May 22, 2010. Since their first meeting, they were smitten with each other and considered themselves soul mates. She's long been considered the "favorite wife" by many viewers and even by her ex-sister wives, but she's vehemently denied it.
Robyn entered the family with her three children from her previous marriage to her ex-husband. In 2014, Meri agreed to legally divorce Kody so he could lawfully adopt Robyn's children. Robyn and Kody have been legally married since December 2014. As Kody's marriage begins to deteriorate with his other wives, his marriage with Robyn grows stronger.
They've been going on 13 years strong. There have been occasions in the last few years where Kody and Robyn have been seen having dates together, consisting of dinner, dancing, and shopping. They seem happy living their monogamous marriage, despite signing up for a polygamous one.
In Sister Wives Season 17, Kody lost three marriages. Will he be able to keep his final marriage? Will he add more wives? Audiences will have to tune into Sister Wives Season 18.