'Sister Wives': Who Is Joe Darger?
Kody Brown and his four wives recently spent time with another polygamist family on TLC's 'Sister Wives.' Who is Joe Darger?
On the most recent episode of TLC's Sister Wives, Kody Brown and his four wives (Meri, Janelle, Christine, and Robyn Brown) headed from Flagstaff, Arizona, to their old home state of Utah to meet with another family of fundamentalist Mormon polygamists.
Many Sister Wives fans wondered who Joe Darger and his three wives – Vicki, Valerie, and Alina Darger – were. Here's what to know about the Darger family, who have graced our TV screens a time or two.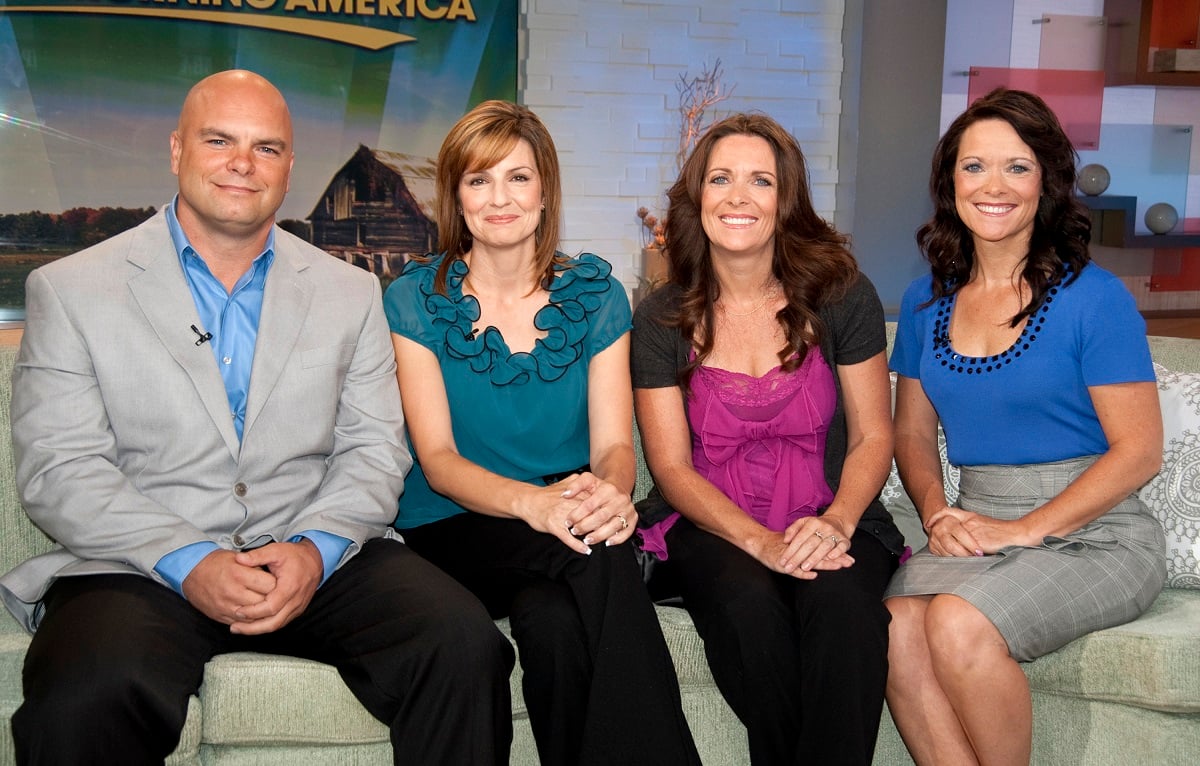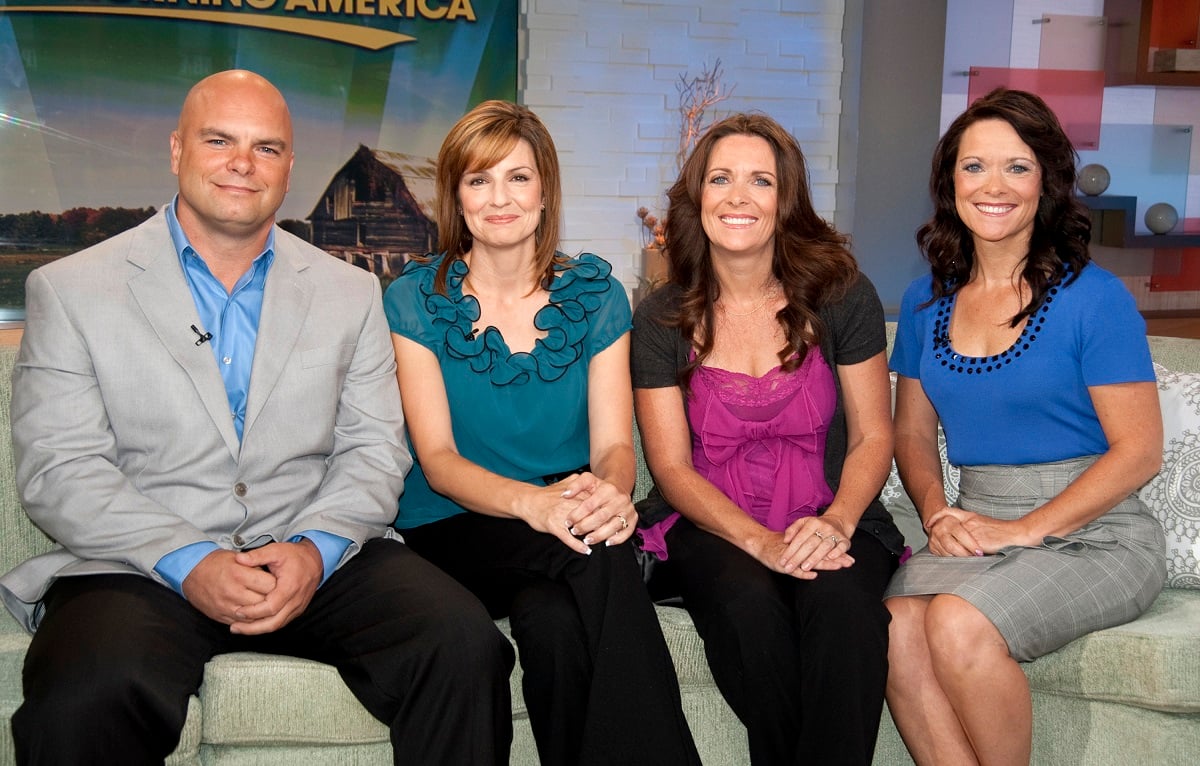 Joe Darger had a double wedding with his first two wives
Like the Brown family, all four adult Dargers practice the principle of "plural marriage," or polygamy, as described in the fundamentalist Mormon church. The Browns belong to the Apostolic United Brethren (AUB) sect, while the Darger family – all of whom grew up in polygamous families – consider themselves independent of any sect.
Kody courted each of his four wives separately. But the Dargers' approach to polygamy was a bit different. In high school, both Alina and Vicki (who are both friends and cousins) were attracted to Joe and decided to court him together.
"I looked at Vicki and I'm like, 'Hey she's my friend and I love her,'" Alina told ABC News of the decision, which was shocking even to fellow polygamists. "We're both open to it and he's a really good guy – let's see if we can make this work."
The result was a double courtship and joint proposal, followed by a double wedding in 1990. A decade later, in another surprising twist, Joe married Vicki's twin sister, Val, after she divorced her first husband. The Dargers now have 25 children and 17 grandchildren.
The Dargers have appeared on a TLC special, 'Sister Wives,' and HGTV
Joe and his three wives lived secretly as polygamists for many years. Eventually, they decided to go public after former FLDS leader Warren Jeffs was arrested.
They published a book, Love Times Three: Our True Story of a Polygamous Marriage, and made numerous TV appearances in an attempt to normalize polygamy. Their family's story partially inspired the HBO series Big Love.
Joe, Alina, Vicki, and Valerie appeared on Sister Wives in 2012, when they went on vacation with Kody and his wives. It was clear, both then and on the most recent Sister Wives episode, that the dynamic in each of their families was different.
Kody's wives wanted to live in separate homes and stood firmly against the idea of sharing a kitchen. Meanwhile, the Dargers explained that they live under one roof together and share a single kitchen without much trouble. However, they made it clear that each wife has her own bedroom and private area of the house.
The Darger family also had their own one-off TLC special, My Three Wives, in 2012. A pilot for House Full of Spouses, an HGTV show about home renovations for polygamist families, made it to air but was swiftly cancelled, possibly due to backlash from fans (Newsweek).
The 'Sister Wives' guest stars fought to decriminalize polygamy in Utah
In addition to public figures, the Dargers are pro-polygamy activists. They regularly demonstrated, campaigned, and met with Utah legislators in a campaign to normalize, and hopefully legalize, polygamy in the state. The Brown family also participated in many of these initiatives.
Joe, Vicki, Valerie, and Alina argued that polygamy was a matter of free speech and freedom of religion. The advocates also regularly worked to distance themselves from the abusive and criminal actions of people like Jeffs.
Ultimately, the Dargers' efforts succeeded. In 2020, Utah lawmakers signed a bill into law making the practice of polygamy an infraction rather than a felony.