'Sister Wives': Who Is Robyn Brown's Nanny Mindy Jessop?
Christine Brown calls out Kody Brown's hypocrisy after discovering that Robyn Brown has a nanny during the strict coronavirus (COVID-19) protocol. So who is this nanny that has created one of the biggest fights of Sister Wives Season 16? Here's what we know about Robyn's nanny, Mindy Jessop.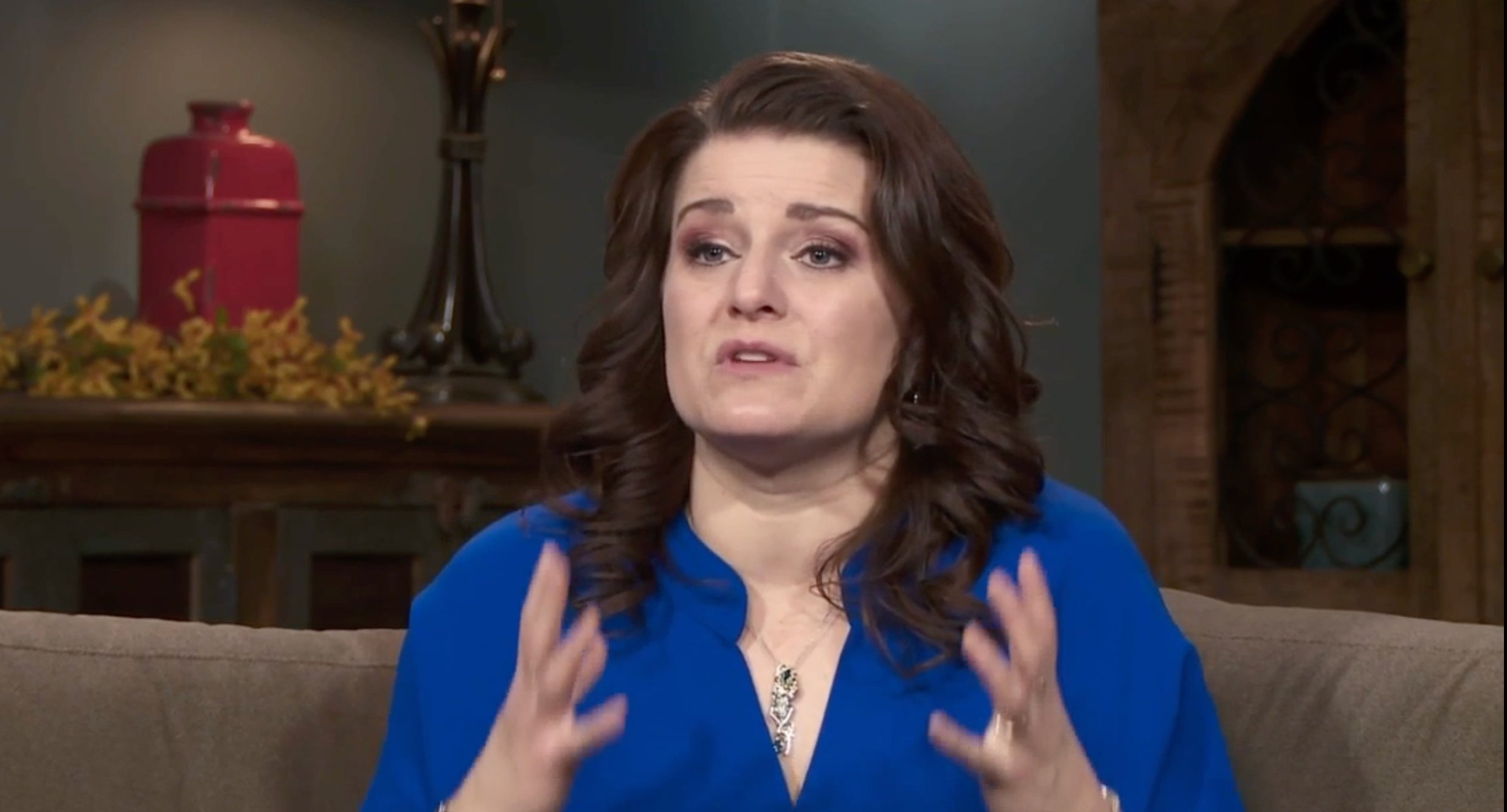 Kody reveals Robyn has a nanny
The Sister Wives were frustrated because Kody had made plenty of strict rules to follow and forbid anyone from seeing each other unless socially distanced. It came as a shock to fans when Christine revealed that while her children aren't allowed to go to Robyn's house, a nanny is permitted.
Christine says she doesn't understand how being cautious while in public is different from Robyn having a nanny. Kody tells the cameras, "Robyn and I have an employee. We call her a nanny. She comes over, she helps with caring for the kids, and she helps with schooling the kids."
Christine reveals, "She's over all of the time. She doesn't go anywhere. Her husband's the only one that does the shopping. So I don't understand why Ysabel can't come over and hang out? She's devastated."
Who is Robyn's nanny, Mindy Jessop?
Sister Wives fans were shocked to find out that Robyn even had a nanny. According to YourTango, Robyn's nanny is her "step-niece," Mindy Jessop. She was featured on the TLC series and confirmed her relationship with Robyn. She also comes from a plural family. Mindy said, "She is my mom's sister, from a different mother."
When the Brown family lived in Las Vegas, Mindy lived with Robyn as her nanny for the youngest two children, Solomon and Ariella. There were rumors back in 2016 that Kody was considering courting Mindy as his fifth wife. However, there was no information to back up the claims. It appears now Mindy, who would now be 38-years-old, is now married.
Kody's strict COVID-19 rules for the nanny
Christine asks the cameras, "What is the nanny and her husband doing that makes it so they can come over? Cause when I'm home, I do exactly what I should. Yet my girls can't see their siblings. What does the nanny do?"
Kody lays out what rules he put in place for the nanny and what rules he wants his wives to follow to see each other. The extensive list includes basic CDC guidelines for the pandemic, such as wearing a mask in public and washing hands often. However, there's are some rules that Janelle and Christine think are ridiculous.
Janelle tells the cameras, "I'm looking at these rules, and I'm astounded." Some of the rules include, "Sanitize purchased product and groceries with alcohol wipes before placing inside [the] house. Remove shoes outside. Change clothing after visiting shops. "
It will be interesting to see if the Sister Wives Janelle and Christine will abide by Kody and Robyn's nanny rules. Sister Wives airs Sundays on TLC and discovery+.
RELATED: 'Sister Wives': Robyn Admits to There Being Competition Between the Wives