'Sister Wives': Why Are Fans So Angry About Kody Brown's Friend Appearing On the Show?
The Brown family of TLC's Sister Wives is known for speaking up about how polygamy is often misrepresented in the media. Kody Brown and his four wives, Meri, Janelle, Christine, and Robyn Brown, often defend polygamy (or "plural marriage," as they call it), saying that it's not always abusive or patriarchal.
That's why many Sister Wives fans were so upset to see Kyle Henderson, another member of the Brown's fundamentalist Mormon religion (the Apostolic United Brethren, or AUB), on the Feb. 23 episode, "Doubting Polygamy."
Henderson is a family friend of the Browns and a close personal friend of Kody. But abuse allegations from his first wife left some viewers confused about why the family would continue to associate with him.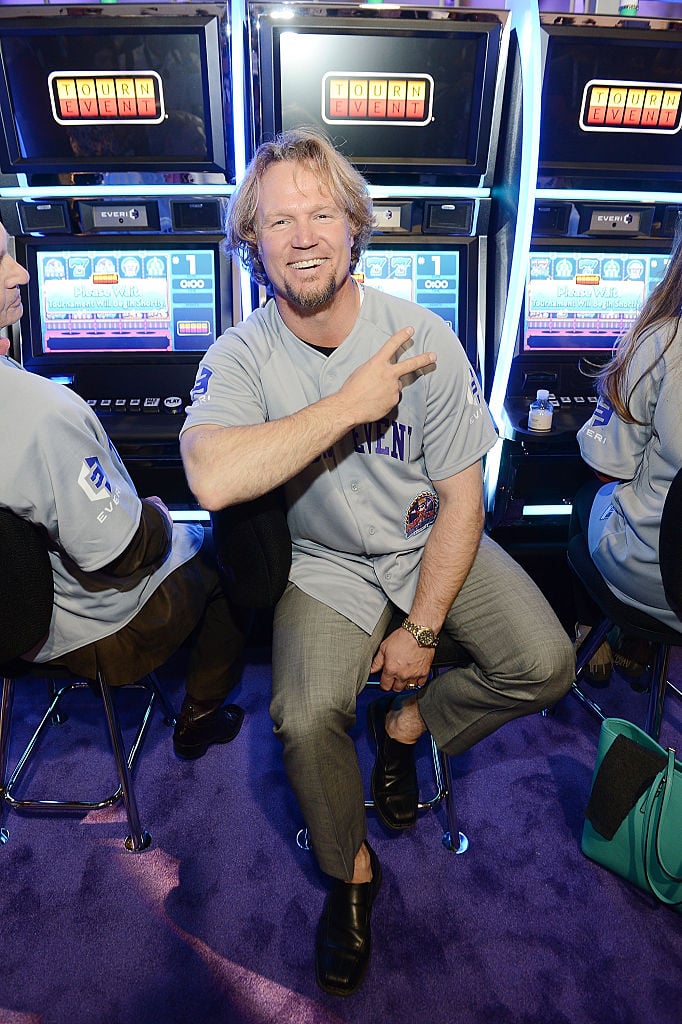 Kody's friend visited the Brown family in Arizona
Henderson and Kody toured the Brown family's land in Flagstaff, Coyote Pass, on the latest episode. Kody and his wives presented Henderson, also a polygamist, as a good friend of Kody's for many years. The Sister Wives star even went so far as to hint that Henderson should become their neighbor in Arizona.
Along the way, Henderson and Kody commiserated about Kody's desire to share one home with all four of his wives, which they shot down pretty quickly. Kody also notably said that Henderson's first wife "left" him, which had "humbled" him and given Kody something to think about in terms of maintaining his own family.
Henderson pled no contest to abuse allegations from his first wife
As it turned out, the vague story on Sister Wives about Henderson's wife choosing to leave was a bit more complex.
Henderson, whose full name is Mitchell Kyle Henderson, was once embroiled in multiple cases related to domestic violence allegations against him from his first wife, Nicole Henderson. The couple had 13 children together. Henderson was a leader in the Brown family's religious sect.
Nicole's father, Kevin Van Tassell, is a Utah state senator. Photos that allegedly depicted Nicole's bruises from her husband were even used as part of a discussion in the Utah Senate of a bill that would have made polygamy a felony in the state.
Nicole and Kyle were married until 2016, when Nicole left, in part because he took a second wife and in part because of the alleged abuse. She alleged the abuse escalated after Kyle married a "spiritual" wife.
What's more, Kody was even slated to serve as an "expert witness" on his friend's behalf during the trial. He didn't end up having to testify, as Henderson took a plea deal on two counts.
Henderson was initially charged with six felonies, including domestic violence in front of a child, witness tampering, and assault. He took a plea in abeyance to two counts of misdemeanor domestic violence charges and was sentenced to probation.
Many fans took to social media to protest Henderson's appearance on the show
Many Sister Wives fans were outraged that Kody would be friends with Henderson at all, as well as that he would be presented on the show with no comment from the Brown family about the abuse allegations.
"Why was Kyle the woman abuser on the show at all? Why would the Browns be friends with someone like that?" one Twitter user wrote during the latest episode.
Other fans directed their ire at TLC for giving an alleged abuser a platform. "Why on earth are you allowing this Kyle Wife Beater guy screen time on your network!?" a Sister Wives viewer wrote on Twitter. "Damn this network truly loves and supports abusers!"
"Shame on you #TLC for allowing that Domestic Abuser Kyle on the show tonight!" another critic agreed. "What kind of message are you sending that #domesticviolence should be rewarded with air time?"
Yet another viewer pushed back against the narrative on the show about Kody's friend. "No, Kody. I don't think Kyle left polygamy," they argued. "Sounds more like polygamy left him."