'Sister Wives': Why Fans Think Meri Brown Is Trolling Everyone
Sister Wives fans think that Meri Brown is acting that she's happy with the crumbs from her husband, Kody Brown, despite not being in a "full marriage" with him. Is her giddy schoolgirl act part of a plan to troll Kody and everyone involved in the production? Based on her sarcastic t-shirts, it appears this could be the case.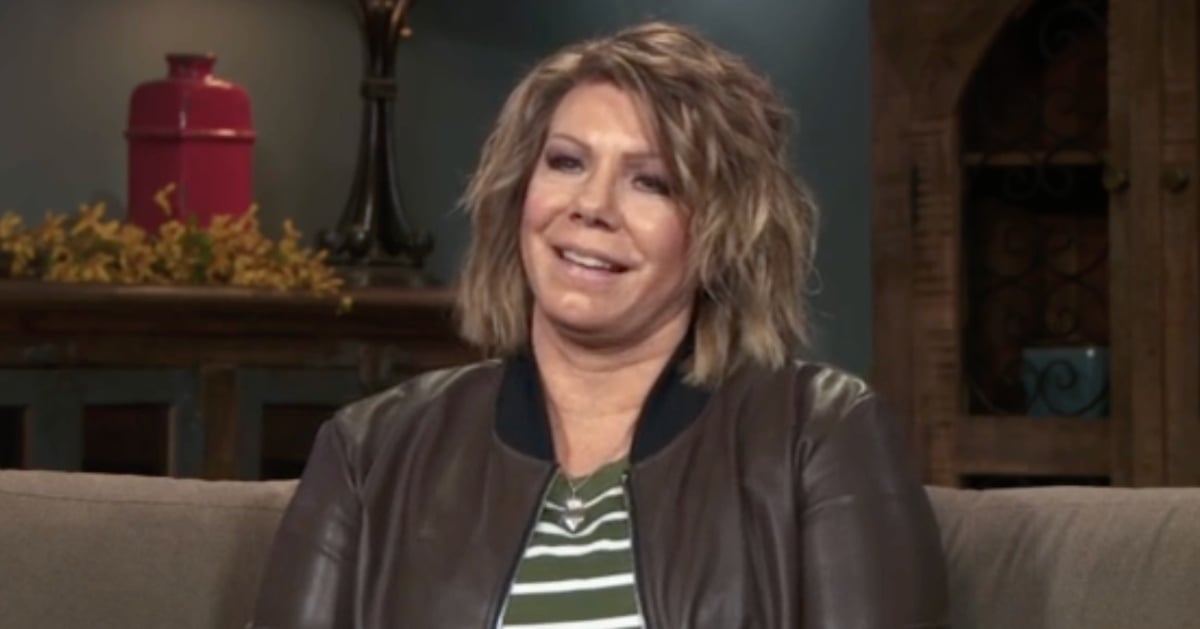 Meri Brown is happy with crumbs from Kody despite her broken marriage
Kody says, "So Meri and I haven't even been in a full marriage for about five years, you know. She went through a catfishing experience. I thought she was going to leave. Even on our last anniversary, I just kind of made it clear to her that we probably weren't getting back together in a full marriage. I mean, I'm not kicking her out. I'm just letting her know where the relationship with me is at."
During season 16, Meri seems completely fine with her new platonic marriage with Kody. She's even got a sense of humor about it. Meri was ecstatic that Kody came over to her house to talk about how she felt about moving to Utah. She said, "Can we just hold on to the fact that he said he wanted to talk to me? I don't care what it's about, but the fact that he wanted to talk to me about something. I'm there."
Then she got all giddy when Kody made her a s'more, despite knowing that Robyn actually put him up to it. Meri giggled and said, "Kody made me a s'more. I'm gonna tell a secret; I saw Robyn tell him to make it for me. And I'm OK with that 'cause he still made it for me."
Meri wears shirts with logos
During the Dec 12 episode of Sister Wives, Meri decided she wanted to have a serious talk with Janelle to settle their ongoing past feuds. However, fans couldn't help but notice the interesting choice of shirt Meri wore to the meeting. Meri's shirt reads, "Only kinda care."
This isn't the first time Meri has worn shirts with snarky messages. Earlier this season, she wore a shirt that reads, "Dogs > People." Could this be Meri's way of trolling Kody and her sister wives? Many Sister Wives fans think this could be the case.
'Sister Wives' fans think that Meri is trolling everyone
One Reddit user made a post of Meri holding a banana with the caption, "She has to be trolling us." One fan commented, "I kind of like this. I give zero f—s Meri. She's obviously moved on and can laugh at herself again. Good for her. Eventually, you have to. You can't hold on to crap forever. Even if Kody wants to."
Another fan wrote, "She's in on the joke, the shirts, the banana, and her sarcastic talking heads. I love it!!" The banana is in reference to a leaked photo that was posted online after Meri was catfished. During the catfishing scandal, a picture of Meri erotically eating a banana was leaked.
It appears that Meri is having fun with this season. She's poking fun at her situation with Kody, her catfishing incident, and even is wearing shirts with sarcastic messages. Could this be the new Meri who no longer cares what people think of her? Sister Wives fans are here for it and loving it.