'Sixteen Candles': What Ever Happened to Jake Ryan?
For many people, Sixteen Candles is the ultimate 80s teen movie, and Jake Ryan the ultimate heartthrob.  Simply saying the name Jake Ryan to people over 40 can bring quite the reaction. He was the ultimate in cool, not to mention so incredibly good-looking.
Nearly four decades after the film's release, John Hughes' coming-of-age comedy is still an absolute classic. But whatever happened to Jake Ryan?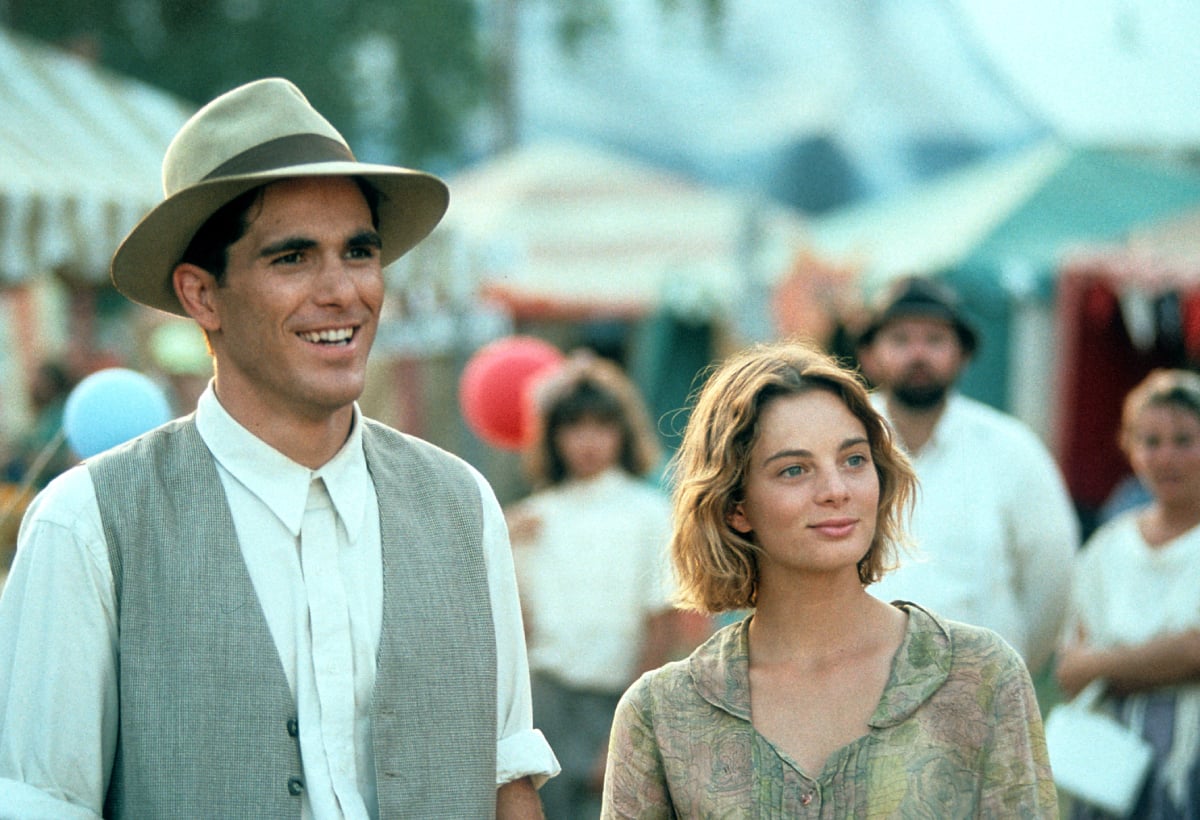 Molly Ringwald and Michael Schoeffling starred in 'Sixteen Candles'
Sixteen Candles is a John Hughes flick that was released in 1984. It tells the story of high school sophomore Samantha "Sam" Baker (Molly Ringwald), who is shocked to discover that her entire family has forgotten her 16th birthday. Sam's senior crush in the film was Jake Ryan (Michael Schoeffling).
Viewers were swept off their feet by Schoeffling's nuanced portrayal of Jake. He seemed to be the perfect teenage boy with a sensitivity that defied gender stereotypes at the time.
According to Distractify, that was Hughes' intention when he created the character. The writer/director made sure Jake was extremely popular, yet insightful and observant.
Schoeffling's performance made him a huge star, and one of the sexiest actors of the decade. But by 1991, Schoeffling was done with Hollywood.
Michael Schoeffling starred in ten movies during his career
Everyone remembers Schoeffling as Jake Ryan from Sixteen Candles. But many believe that's the only movie he ever starred in. That movie was his first acting credit, and it did make him a star. But Schoeffling actually appeared in ten movies during his career.
After Sixteen Candles, Schoeffling had an uncredited role in Racing the Moon with Sean Penn and Nicholas Cage. He also starred in Vision Quest with Matthew Modine and Mermaids with Wynona Ryder.
His other roles were much smaller and in lesser known films, like Slaves of New York with Bernadette Peters. He also booked roles in critically acclaimed features like Sylvester, Belizaire the Cajun, and Longtime Companion.
Schoeffling's final film role was in the 1991 cult classic Wild Hearts Can't Be Broken. After that film, he retired from acting and fell off the Hollywood map.
Where did Jake Ryan go?
After Schoeffling retired, he moved out of California and headed east with his wife, model/actor Valerie C. Robinson. The couple opened a woodworking shop and furniture company in his hometown of Wilkes-Barre, Pennsylvania. They also welcomed two children – Scarlett and Zane.
Since leaving Hollywood three decades ago, Schoeffling has been a master at staying off the grid. There hasn't been a photo that's surfaced of the actor since his Hollywood days. Simply put, Schoeffling doesn't want to be found.
According to Dishmaster, Schoeffling is often pursued for "Where are they now" segments, but no one actually knows the exact location of his business. GQ magazine actually tried to track him down in 2002, but failed. They called Schoeffling the "Salinger of male models/actors."
One blogger claims to have spotted the 'Sixteen Candles' star
Back in 2010, a blogger claimed to have sighted Schoeffling when shopping at his furniture store. When she recognized him, he graciously laughed and briefly talked to her about why he left Hollywood. The blogger claimed that Schoeffling told her he quit acting because he wasn't getting the roles he wanted.
Other than that one alleged sighting, Schoeffling has been MIA since the early 1990s. But the actor started trending on social media in the summer of 2020. This is because Schoeffling – the beloved teen heartthrob Jake Ryan – was turning 60 years old.
Fans might not ever get a new picture of Schoeffling to find out what he looks like now. But, they can see what his daughter is up to. Scarlett Schoeffling is now a model who lives in New York. She doesn't post on Instagram about her dad often. But when she does, Scarlett honors her dad's request for privacy and only shares throwback photos.