Skai Jackson May Have Indirectly Addressed the Alleged Julez Smith Situation
After rumored messages leaked on social media earlier this month, Skai Jackson and Solange Knowles' son (and Beyoncé's nephew), Jules Smith, were the talk of the internet. In the aftermath of the alleged messages going viral, it seems like Jackson may have indirectly made some statements on social media about everything that went down.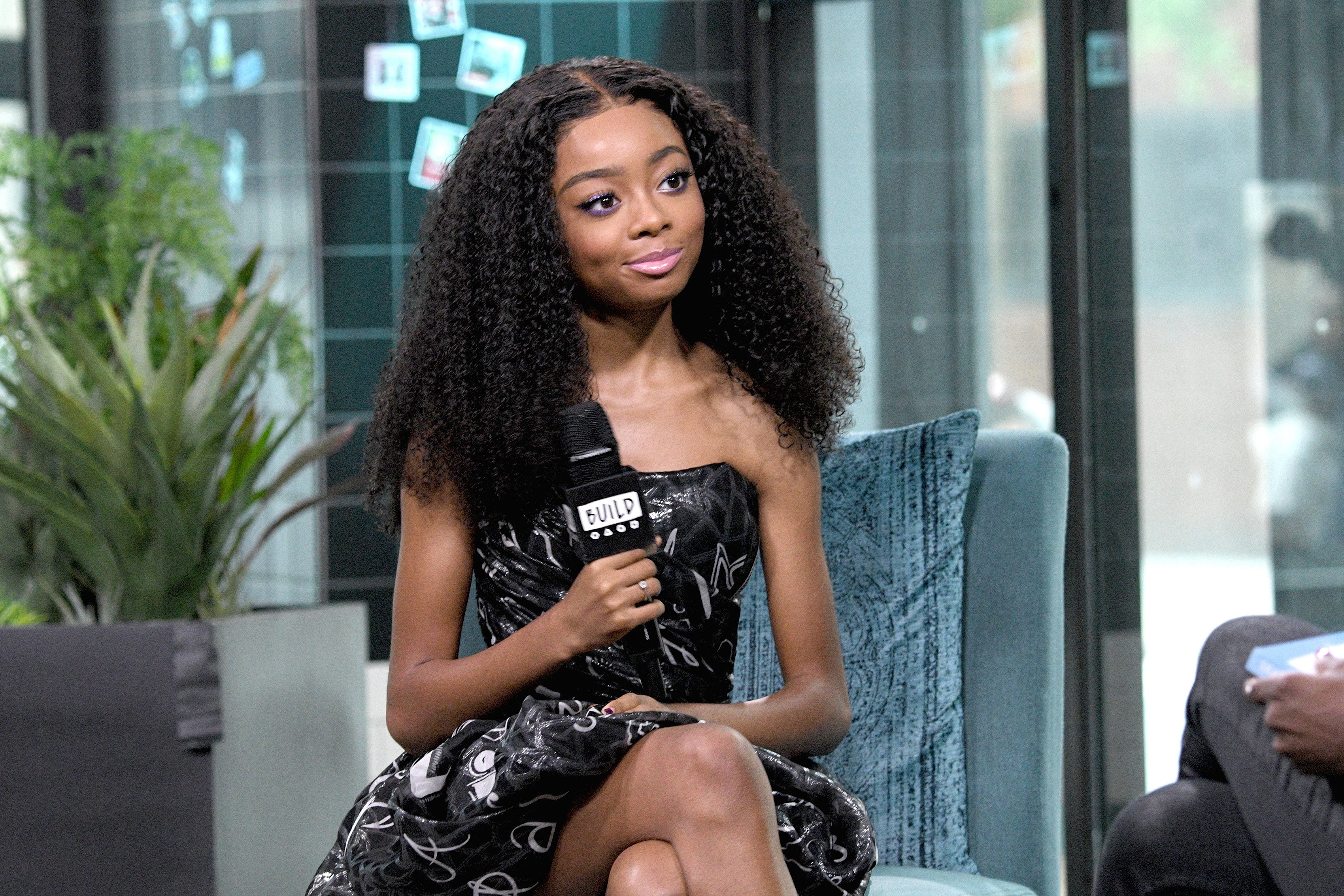 Julez Smith and Skai Jackson were trending recently after alleged messages surfaced
Smith, 16, is said to have dated Jackson, 18, who best known for her role on the Disney Channel show Jessie. Jackson and Smith were not known to be together prior to these rumors. The rumors started when messages, allegedly, from Smith, were leaked. In the messages, the person that was alleged to be smith was discussing a relationship with Jackson.
The content of the messages stated that Smith was allegedly relationship with Jackson but they called it off after she allegedly cheated. The messages, purportedly written by Smith (as reported by Rap-Up), claim the two had a relationship, but she was unfaithful so he got revenge. In the screenshohts, the person said that "I made sure to ruin her life," and they "got her addicted and then left her. It's complicated."
When someone seemed to bring up the age difference, the person wrote, "age don't matter." As reported by The Jasmine Brand, Smith was reportedly asked on his Instagram story if he and Jackson were still friends, and he responded, "f***k no."
These messages have not been verified and Smith nor Jackson have publicly commented on the matter, at least directly. Fans discussed it on Twitter and soon, both of them were trending. Amid all of this, a photo was discovered of the two while they were on an ottoman and posing in a mirror.
Skai Jackson has made social media posts that may have been referring to the situation
In a post on her Instagram story, Jackson shared a screenshot of a quote that said, "People have to pretend you're a bad person so they don't feel guilty about the things they did to you."
Jackson also posted a tweet on Jan. 18 that may have been an indirect reference to the situation as well. She wrote, "You live and you learn. Don't look back just move forward. Love you guys💜."
Smith still hasn't said anything on social media. But if this is an indirect statement in itself, he has deleted and turned off all of the comments on his Instagram page.