'Slow Horses': Everything We Know About Gary Oldman's New Show Coming to Apple TV+
It's been a while since Gary Oldman appeared in a television series, but the actor has a new show coming to Apple TV+ this April — and it promises to bring both humor and suspense.
Based on Mick Herron's novel of the same name, Slow Horses will follow a ragtag group of intelligence agents trying to prove themselves. Gary Oldman's disgruntled Jackson Lamb will oversee them all. When does the Apple TV+ series arrive, and what else do we know about it?
What is 'Slow Horses' about?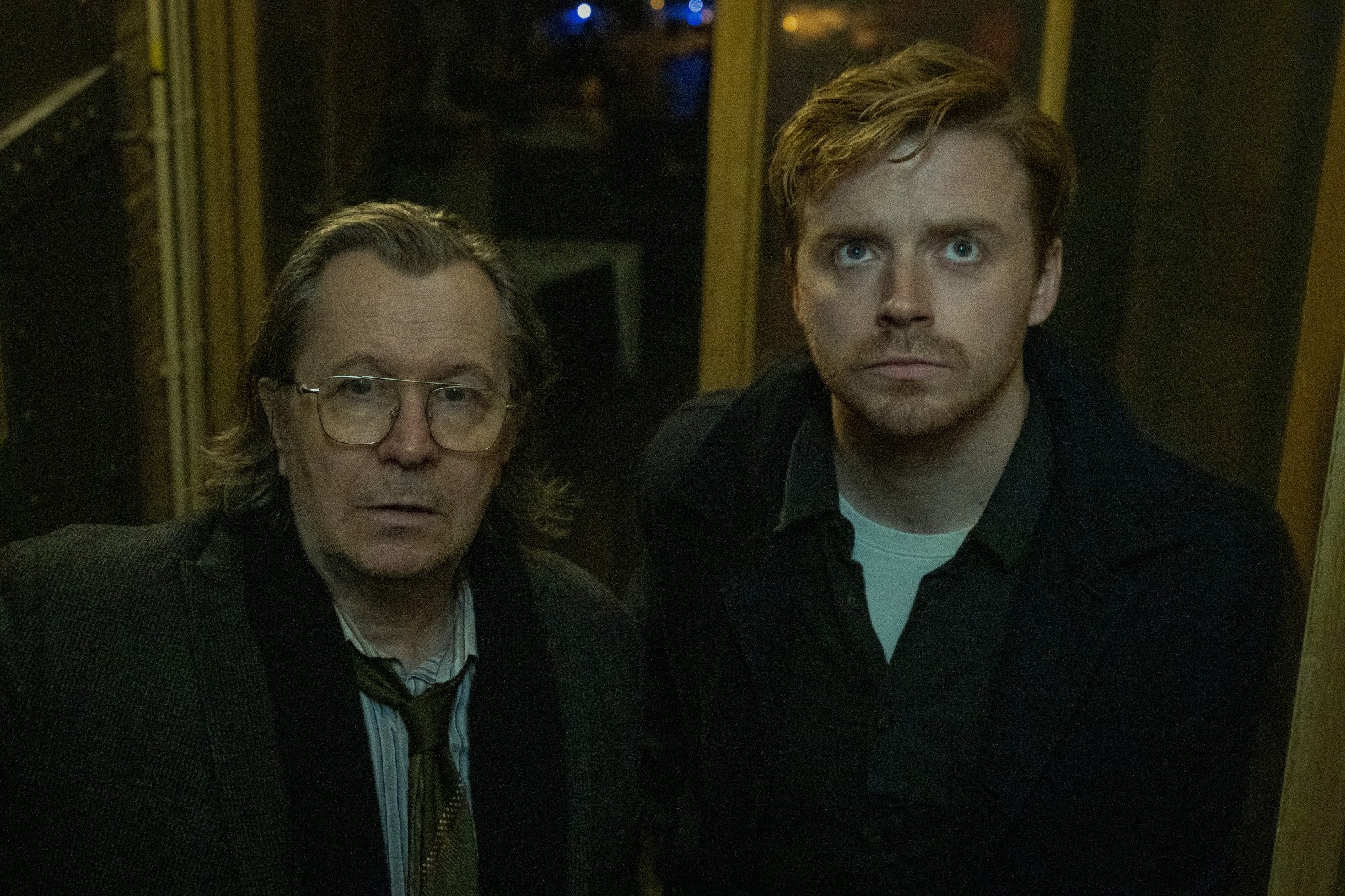 Gary Oldman's new show, Slow Horses, takes place at a place called Slough House. According to the Apple TV+ series' official synopsis, that's where intelligence agents who have made major missteps in their careers are sent:
"This darkly funny espionage drama follows a team of British intelligence agents who serve in a dumping ground department of MI5 due to their career-ending mistakes. Led by their brilliant but irascible leader, the notorious Jackson Lamb, they navigate the espionage world's smoke and mirrors to defend England from sinister forces."
Oldman's Jackson Lamb is tasked with supervising the group, which will likely prove easier said than done. Judging by the trailer for Slow Horses, he'll have his hands full — even if the main characters do want to improve.
Gary Oldman shines in the new show's trailer
The trailer for Slow Horses promises a top-tier performance from Gary Oldman, who has a powerful presence in the new Apple TV+ show. The first footage reveals Jackson Lamb as a prickly leader who doesn't have much patience for those working under him. Still, he seems to care about the group somewhere deep down. It sets up an interesting dynamic from the get-go.
Jack Lowden also shines in the trailer, playing one of Lamb's subordinates: River Cartwright. Of all the characters, River appears the most committed to making amends for the past. Well, he also wants to avoid falling into boredom. Either way, he appears to push the team to pursue more important missions.
And the end of the trailer suggests River gets what he wants. Kristin Scott Thomas' character — an agent working upstairs, away from the chaos of Slough House — tells Lamb, "Like it or not, Slough House is part of this now."
Whatever mission she's working on, it seems Lamb and his team will find themselves wrapped up in it. So, what other actors can fans expect to see throughout the series?
Who's in the main cast of 'Slow Horses'?
The Slow Horses trailer highlights Gary Oldman, Jack Lowden, and Kristin Scott Thomas, but they're far from the only familiar faces in the new Apple TV+ show. In addition to that trio, Olivia Cooke and Jonathan Pryce make up the main cast.
Viewers may recognize Cooke from Bates Motel and the upcoming House of the Dragon. Meanwhile, Jonathan Pryce has a long history of appearing in popular movies and shows — from Pirates of the Caribbean to Game of Thrones and The Crown. In Slow Horses, Cooke will play another member of the Slough House team. And Pryce will portray the father of Lowden's River Cartwright.
'Slow Horses' release date and episode schedule
If the prospect of watching Gary Oldman boss around a bunch of young and incompetent intelligence agents sounds like fun to you, you'll want to check out Slow Horses when it premieres on Apple TV+.
Slow Horses' release date is slated for April 1. The first two episodes will drop on the platform on that date, with four more arriving throughout the month. The show will kick off with six episodes. However, Gary Oldman told Collider that another six will round out season 1. It's unclear when those will arrive, but here's the release schedule for the first half of this outing:
Episodes 1 and 2: April 1
Episode 3: April 8
Episode 4: April 15
Episode 5: April 22
Episode 6: April 29
New episodes of Apple TV+ series typically drop around 12 a.m. EST, so subscribers can look out for Slow Horses around that time. If nothing else, this show promises to deliver plenty of entertainment. After all, it's got humor, action, and a bit of mystery. What more can we ask for?
RELATED: Gary Oldman Admitted It Was 'Quite Challenging' To Play the Good Guy in the 'Dark Knight' Trilogy