'Smallville': Tom Welling Once Thought the Show He Starred in Was 'Horrible'
The TV show Smallville provided viewers with a unique opportunity to see what life was like for a young Clark Kent.
Smallville has an important role in TV show history. Not only did it provide viewers with a unique opportunity to see what life was like for a young Clark Kent as he grew up on a small Kansas farm while also trying to understand his strange superpowers, but it also represented the start of what would become an era of television shows that explored superhero origins.
The show ran for ten seasons, plus it spawned a comic book series that showed what life was like for the characters after Superman finally learned how to fly.
Considering how successful the show was, it's hard to believe that Tom Welling once had a less than favorable opinion of it.
Tom Welling's thoughts about his time as Clark Kent
There's no getting around the fact that Smallville made Tom Welling a household name. The show gained a massive amount of fans during its ten-season runs. Viewers delighted in not just watching a young Clark Kent slowly discover himself, but also watching Welling turn into a marvelous actor.
While no one predicted how popular Smallville was going to become, everyone did know that Clark Kent/Superman was iconic, which is why choosing Tom Welling for the role seemed like a surprising choice. At the time, Welling was a relative newcomer to Hollywood. Other than a few modeling and commercial gigs along with a six-episode arc on Judging Amy, welling had very little experience.
He's the first to admit that he had a lot of growing up to do and now appreciates how that very fact helped him connect to his character.
"There was a lot of growing up I needed to do on that show. Fortunately, Clark had no idea what the hell he was doing and I had no idea what the hell I was doing," Welling explained in a BuzzFeed interview. "We kind of grew up together."
Looking back, it's impossible to imagine Smallville without Tom Welling, but according to Screen Rant, there was a period of time when another young actor was seriously considered for the role.
The casting team liked Jensen Ackles. While Ackles eventually lost the role of Clark Kent to Welling, he did have an opportunity to work on the show as Jason Teague, the assistant football coach. Ackles left the role when he was cast as Dean Winchester on another CW show, Supernatural.
Welling didn't always love Smallville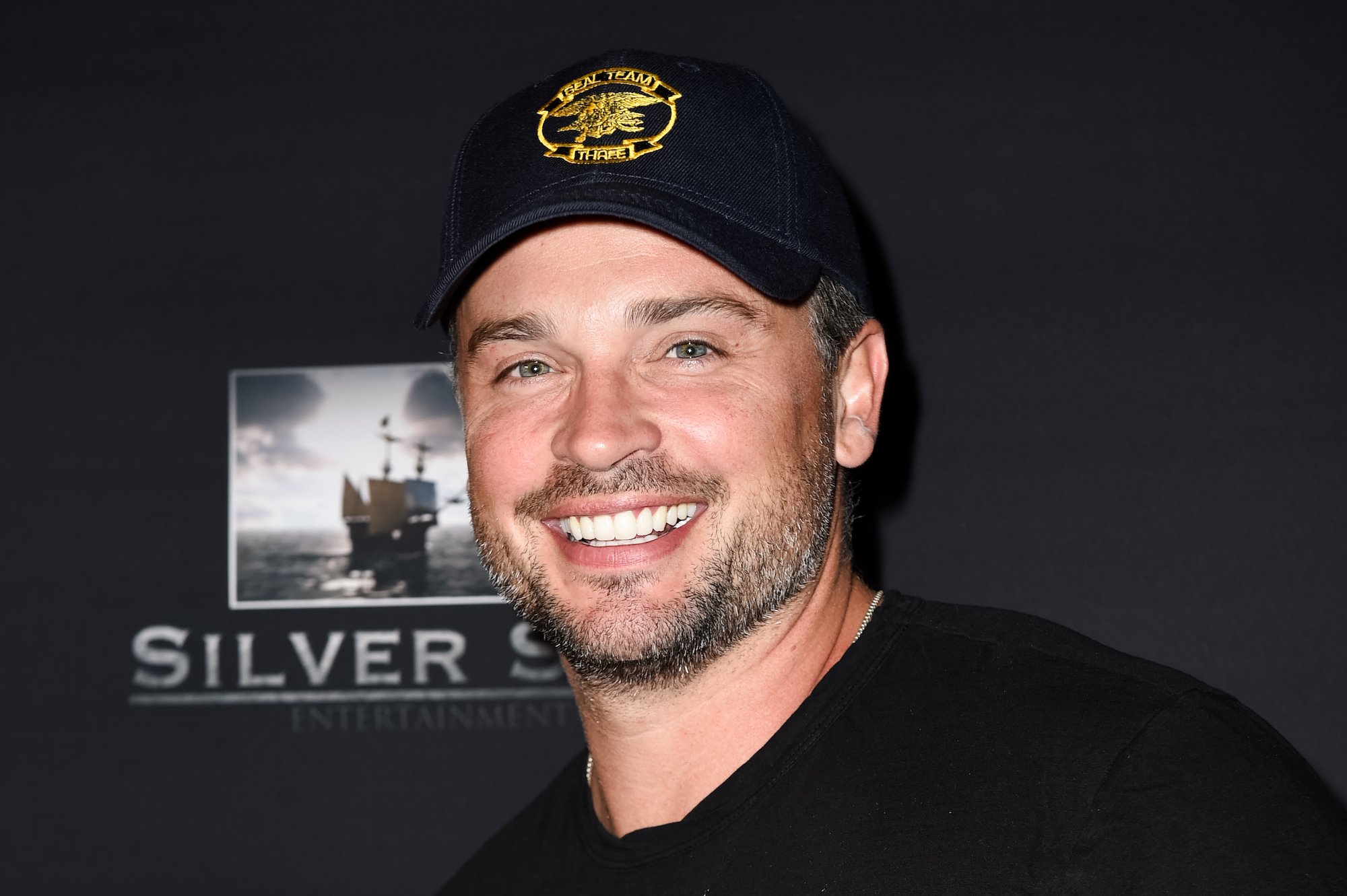 It wasn't love at first sight for Welling and Smallville. He recently admitted that when he first heard that it was going to be a show about a young Superman, he had his doubts and was worried that the show was based on a dumb premise.
It wasn't until he got the script and realized that it was actually about a young man who was trying to navigate his way through high school life and figure out how to deal with his developing superpowers that he thought the show might have a chance to succeed.
Michael Rosenbaum, who played Lex Luther, admitted during his Inside of You podcast interview with Welling that there was concern that Smallville would be like a soap opera because that was the type of show the CW network was known for at the time.
What is Tom Welling doing now?
When Smallville finally ended its impressive run on the CW, many people fully expected that Welling would go on to become a massive star and appear in everything, like George Clooney did when he left ER. But that's not what happened. Exhausted from his time as Clark Kent, Welling seems to have chosen to allow himself to enjoy life.
While he hasn't had the highly visible career many expected, he has been around. In addition to appearing in Cheaper by the Dozen and Draft Day, Welling was also a major player in Lucifer. He guest-starred in about 17 episodes and played a huge role in the series various arcs.
Without a doubt, the role that got fans the most excited was when Welling decided to morph back into his Clark Kent/Superman persona and appeared in the Arrowverse: Infinite Crises episode. Since the show aired on the CW, it had to be like coming home. Digital Spy took great delight in pointing out that the episode featured three different actors who once played the Man of Steel.