'Smigadoon!' Starring Cecily Strong and Keegan Michael Key: The Musical We Never Knew We Wanted…or Is It?
Schmigadoon! is one of the latest additions to the Apple TV+ universe of shows. A parody based on a couple who stumbles into a 1940s town where everyone is stuck in a musical. The show stars comedic powerhouses Keegan Michael Key and Cecily Strong. Here's what we know about Schmigadoon! and its reception with fans and critics thus far.
'Schmigadoon!' aims to attract both those who do and do not love musicals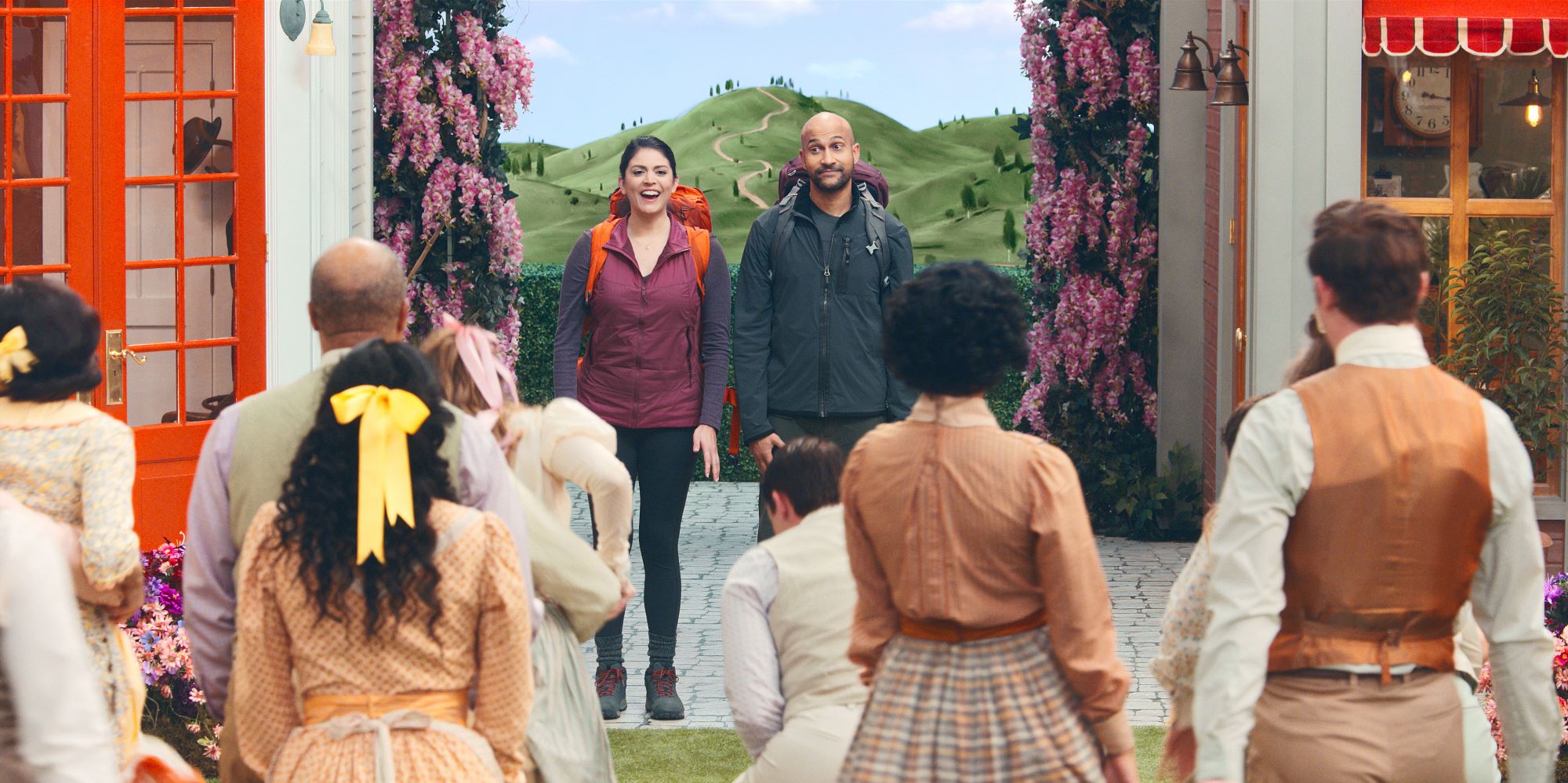 While the show's premise is steeped in musical theater, its comedic take on the world of classic musicals is intended to attract a wider audience. Stereotypically, there are two broad-based attitudes about musicals; either you love them or hate them. There isn't a lot in between these two stances.
Schmigadoon! plays off of this stereotype, with the intent to draw in more people beyond the traditional musical lover. Even the two main characters, Melissa, played by Strong, and Josh, played by Key, are at odds about musicals. As mentioned by one reviewer, "Melissa is into it. She likes musicals, and she's thrilled to discover that when she joins in on one of the townsfolk's numbers, she instinctively knows what to sing. Josh is not into it. He dislikes musicals, and he refuses to sing along." While the show creators are hoping this tactic will land, it is unclear what the final, popular consensus on Schmigadoon! will be, based on current insights.
'Schmigadoon!' is enjoying mixed reviews so far
Schmigadoon! has arrived in mixed reviews since it premiered. Many seem to feel that the show lacks the depth necessary to satirize the musical world effectively. As stated by the Hollywood Reporter, "There's too much talent here for Schmigadoon! to ever be a total waste, but the show is far more pandering than nurturing."
On the other hand, the show is doing quite well with audiences and critics on Rotten Tomatoes' reputable rating site. In fact, critics have given it an impressive 88%, while audiences have branded it at an 83% so far. One critic stated that the simplicity is what adds to the show's value, noting that "Schmigadoon! also takes a simplistic approach to addressing people's problems…But, after a barren year for Broadway and the West End, this good-hearted show is a welcome musical reprise." The irony here is that many musical lovers seem to be the primary adherents to the show when they actually intended to be the target of the joke.
Some viewers can't get past the fact that it is, ultimately, still a musical
Regardless of how Schmigadoon! has been doing with musical lovers, many others still can't reconcile that it is actually a musical. Moreover, it seems that in trying to make it a parody, the creators have stripped the show of meaningful content outside the musical and dance numbers. Despite a talented cast beyond Key and Strong, one viewer noted that "the show is well worth watching in many particulars, but it may elicit more nods of appreciation for what it mimics well than standing ovations for how it transcends."
The struggle for many non-musical fans seems to be in the lack of comedic relief or other substance beyond the musical theater, leaving it flat in many ways. Still, many are impressed with the performance of the other major cast members and known musical greats, such as Kristin Chenoweth, Aaron Tveit, and Alan Cumming. This show may be a home run for those who love a musical and don't mind being parodied.
Schmigadoon!, which premiered in mid-July and just released its first season finale, is available now for streaming on Apple TV+.
Related: Who choreographed 'Schmigadoon!'?