'Snakes On a Plane' Would Have Had a Different Title Had It Not Been For Samuel L. Jackson
No one will ever mistake the 2006 film Snakes On a Plane with an Oscar-worthy film. But the film gained a certain amount of notoriety on the Internet for its rather blunt title and fun premise. The film starred Samuel L. Jackson, who has been a force on screen for many years.
The film's title garnered a decent amount of attention before its release and was nearly changed. It was Jackson who fought for the original title. Here's the story of how and why he did it.
'Snakes On a Plane' had a fanbase before it was released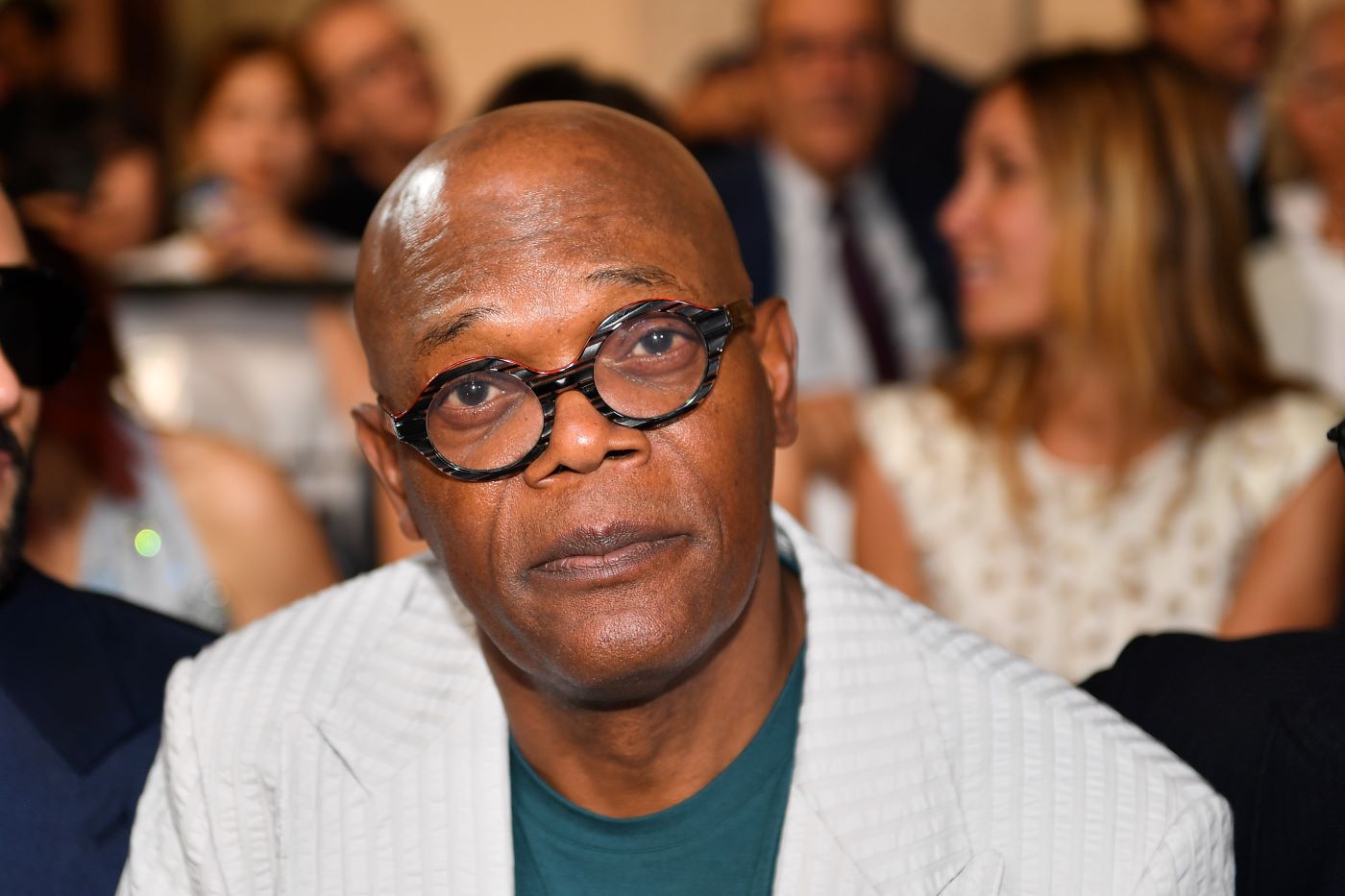 As soon as word got out that a film tentatively called Snakes On a Plane was in pre-production, the Internet went nuts. According to AV Club, people online began ironically anticipating the film based on the hilariously unsubtle title. New Line, the studio releasing the film, embraced the buzz. They even planned reshoots to account for the surprise attention.
Unlike most "cult classics," this one was designed in reverse. Whereas many films are released and then attract a cult following, this one attempted to build a reputation as a campy movie before anyone had seen it.
'Snakes On a Plane' would have had a different title if not for Samuel L. Jackson
Snakes On a Plane was released with the title its fans came to know and love. But for a moment, studio executives gave it another title that didn't sit well with its star.
According to ABC News, Jackson arrived on the Vancouver set to find out that the producers wanted to change the film's name to Pacific Flight 121. Jackson argued that it was the wrong move.
He told them, "People either want to see this movie or they don't." Jackson said they should go with the original title. He compared it to other famous horror films that had very straightforward, catchy names.
"That little movie you did called 'Freddy vs. Jason' — it wasn't [called] 'Bad Movie Guy Fights Bad Movie Guy.' Let 'em know what they're going to see, OK?"
As the film's headliner, Jackson had enough pull to keep the initial title intact.
'Snakes On a Plane' was successful at the box office
While the film was hardly a classic in terms of quality, it was a fun romp that was a moderate success. According to IMDb, it made over $60 million on an estimated $33 million budget. Though many people lampooned it on the Internet before its release, it wasn't as awful as many thought it would be based on its cheesy title. It has an IMDb rating of 5.4 out of 10 stars, meaning most see it as simply mediocre.
As for Jackson, he's had a fine career since the film's release. According to IMDb, Jackson's most prominent role since 2006 has been the role of Nick Fury in the Marvel Cinematic Universe. He began appearing in those films only two years later in 2008's Iron Man and is still involved with the franchise.
Other films he's appeared in include Kong: Skull Island, The Hitman's Bodyguard, Django Unchained, The Hateful Eight, and Incredibles 2. Snakes On a Plane didn't necessarily help Jackson's career, but it didn't hurt it either. He was already a bona fide A-lister before the film was made. But it's safe to say it wouldn't have been nearly as successful without him fighting for the title.
RELATED: You Don't Have to Make Samuel L. Jackson's Salary to Own the Cars in His Collection