'Sneakerella' and 6 Other New Original Movies Arriving on Disney+ in 2022
Disney+ will drop these new movies in 2022 between January and November.
Disney+ Day corralled fans into a full-blown celebration to acknowledge the streamer's second anniversary. November 12 is a big deal for Disney and Marvel, but so is 2022 with feature films such as Sneakerella.
First looks at new Star Wars content has viewers excited for Obi-Wan Kenobi, and Marvel teased its upcoming fresh releases for Moon Knight, Ms. Marvel, Agatha: House of Harkness, and more. But mixed in with this batch of goodies are a slew of Disney+ original films that will make the platform a must-see destination in 2022. Here's a list of movies to check out.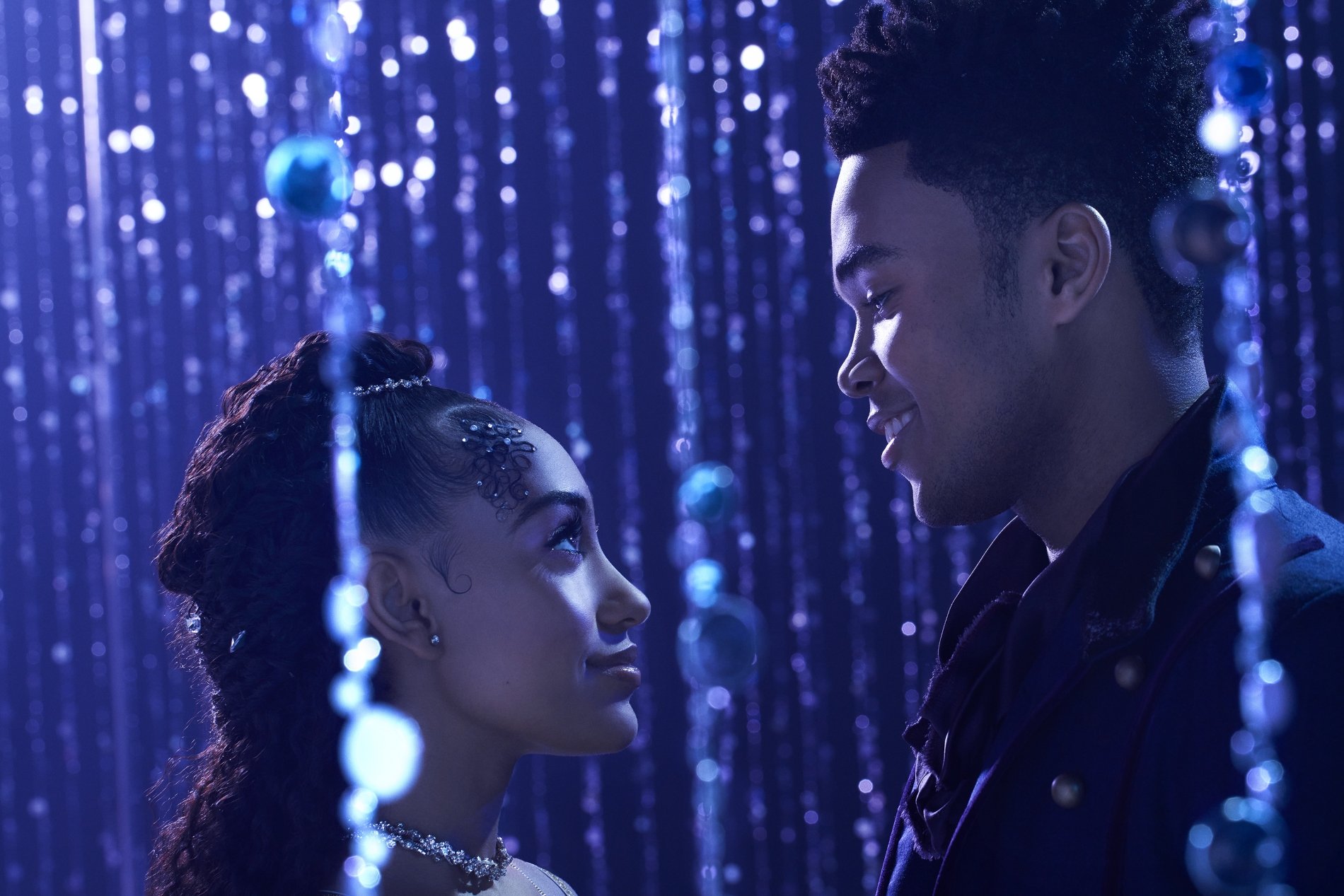 'Sneakerella'
Cinderella's story has been told in many ways, but not like this. Sneakerella flips the maiden and wealthy prince meet-cute on its head by swapping roles and shoe gear. According to Disney's logline for the film:
El is an aspiring sneaker designer from Queens who works as a stock boy in the shoe store that once belonged to his late mother. He hides his artistic talent from his overburdened stepfather and two mean-spirited stepbrothers who constantly thwart any opportunity that comes his way. When El meets Kira King, the fiercely independent daughter of legendary basketball star and sneaker tycoon Darius King, sparks fly as the two bond over their mutual affinity for sneakers. With a little nudge from his best friend and a sprinkle of Fairy Godfather magic, El finds the courage to use his talent to pursue his dream of becoming a 'legit' sneaker designer in the industry. El is now ready to lace up and dream big.
Look for it on Feb. 18.
Live action 'Pinocchio'
Pinocchio is a classic fairy tale with origins that stretch back to the late 1800s. Disney created its own animated Pinocchio story in 1940, but now the company is bringing him into the live-action realm with Robert Zemeckis. Tom Hanks, Cynthia Erivo, Luke Evans, Benjamin Evan Ainsworth, Joseph Gordon-Levitt, Keegan-Michael Key and Lorraine Bracco are among those in the cast. Check it out in fall 2022.
'Disenchanted'
Perhaps one of the most anticipated projects coming to Disney+, Disenchanted is the sequel to the charming Enchanted. Patrick Dempsey and Amy Adams reprise their roles in the film, which hits the platform in fall 2022.
'Cheaper by the Dozen'
In this remake, Gabrielle Union and Zach Braff play parents to 10 children. Kenya Barris helmed the project which arrives on Disney+ in March 2022.
'Hocus Pocus 2'
Fan-favorite Hocus Pocus finally resurrects the Sanderson sisters in Salem just in time for fall 2022. The sequel will feature OG cast members Sarah Jessica Parker, Bette Midler, Kathy Najimy, and Doug Jones.
'The Ice Age Adventures of Buck Wild'
Simon Pegg voices Buck in this Ice Age spinoff. The story takes Buck, Crash, and Eddie into the dinosaurs' Lost World where they try to thwart a major threat. Per Disney, the movie drops on Jan. 28.
'Better Nate Than Ever'
A new entry in the Disney family, Better Nate Than Ever is based on the book by Tim Federle. It's about a 13-year-old boy named Nate who treks to New York hoping that he scores a role in a musical after his school play audition doesn't work out. Lisa Kudrow plays his aunt, Heidi. Stream it in spring 2022.
'Rodrick Rules'
Diary of a Wimpy Kid lands on Disney+ in its cheese touch animated glory in December 2021. But more is on the way. Prepare for the follow-up with Rodrick Rules, another cartoon version from the series that features Greg and his annoying older brother.