'SNL' Actor Andy Samberg Threw Up at His Audition but Got the Job Thanks to the 'Dumbest' Character
Andy Samberg found fame as an SNL actor but how did he get the invitation to audition for Saturday Night Live? Samberg shared the details of how his nerves almost got the best of him and the audition bit he created that landed him a cast member job.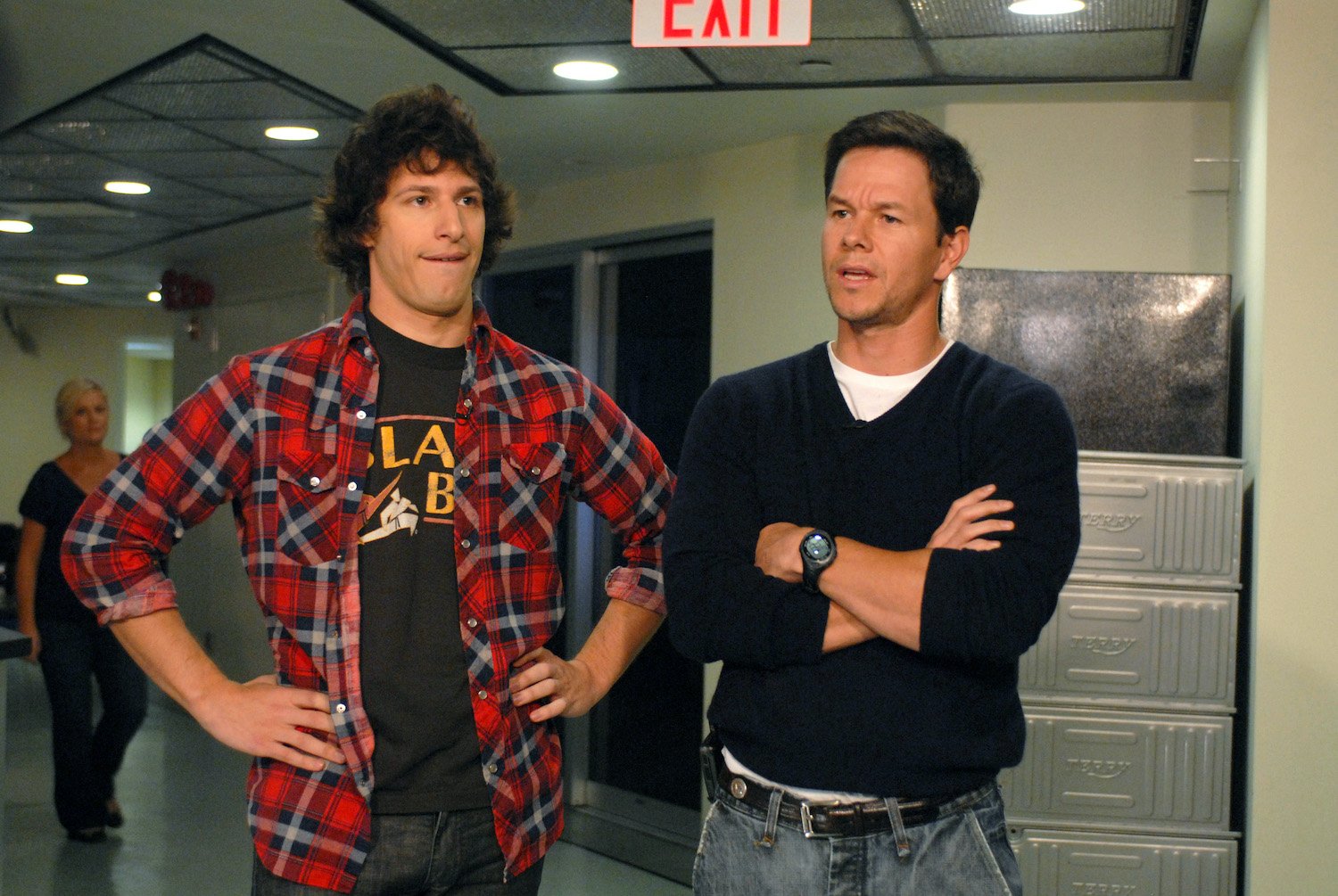 Andy Samberg's nerves almost got the best of him during his 'SNL' audition
During a 2016 interview on The Howard Stern Show, Samberg shared how nerve-racking it was to audition for Saturday Night Live. It really had his stomach feeling off, as Samberg shared that he threw up backstage before the audition.
Samberg had dreamed of being on the show forever and having the opportunity "to be in the room is very surreal," he explained.
SNL audition stories usually include some mention of the lack of laughter in the room, which can throw some people, but Samberg said he did get a response from Tina Fey.
"I heard Tina Fey distinctively laugh and that helped," Samberg said of Fey calming his nerves. "I did an impression of Jimmy Fallon and she laughed at that."
How did Andy Samberg get the audition for 'SNL'?
During his interview with Stern, the SNL alum shared how he got the opportunity to even audition in the first place.
Samberg and Lonely Island members Akiva Schaffer and Jorma Taccone wrote for Jimmy Fallon at the 2015 MTV Movie Awards, hosted by Fallon. Samberg did an impression of Fallon when they pitched the Movie Awards ideas and the now Tonight Show Starring Jimmy Fallon host was so impressed he put in a good word with Michaels.
The only issue? Samberg was the only member of Lonely Island who Michaels invited to audition for an SNL actor gig. Stern wondered if that created any friction and Samberg explained that, while they were all fans of SNL, it was really his dream to perform on the show.
"The thing that made it not as bad was that being on camera on SNL had been my vocal dream for as long as they had known me," Samberg shared. "And it was decidedly not their dream. We all loved SNL but Akiva really didn't have any interest in being on camera … and Jorma had done a lot of theater and is hysterical but it wasn't like what he wanted to do, was do sketch."
Taccone and Schaffer were brought on as writers, however, and collaborated with Samberg for the wildly successful SNL Digital Short video shorts.
RELATED: 'SNL' Cast Members Got in a Bidding War Over Chris Farley's Harley-Davidson Motorcycle
Andy Samberg said the 'dumbest' character got him the 'SNL' actor job
Samberg was invited back a few weeks later for a second audition and was given the word that he could just use the same material as the first time. The actor figured he'd just use the same bits but do it better than the first time. Then he got some solid advice a couple of days ahead of his audition that he would need new material.
Short on time and unsure of what to do, Samberg said he used a bizarre character he created while goofing off with a friend. He thinks the bit actually got him the job.
The character was born from a pair of tiny shorts. "The thing that I came up with that never existed before that is the dumbest sh*t ever, but apparently is what clinched me the show, according to Lorne," Samberg explained. His "out-of-breath jogger from the '80s" who makes dumb references about the '80s was a hit.
Samberg even got to play the character on-air on Saturday Night Live, so it seems Michaels really did enjoy it.