'SNL' Alum Tina Fey Had the Awkward Job of Telling Sylvester Stallone To Enunciate His Lines
Tina Fey joined Saturday Night Live as a writer in 1997, making her onscreen debut in season 26. Blazing a trail for fellow female comedians such as Kristen Wiig and Kate McKinnon, Fey emerged from the cast and writing staff as one of SNL's top talents.
As the newbie on set during season 23, Fey was tasked with giving some instructions to a Hollywood superstar that could have been taken the wrong way.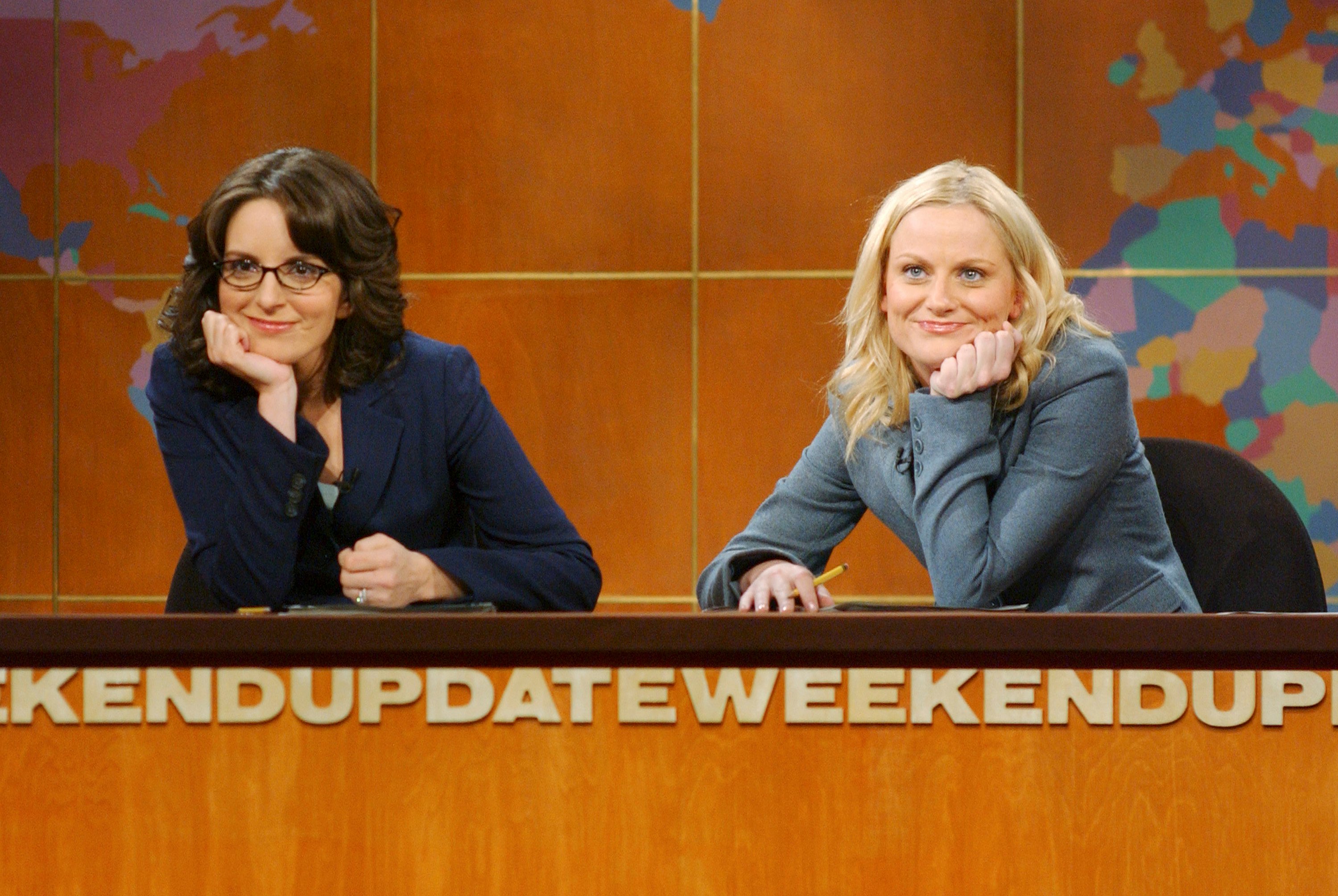 First day at 'SNL' for Tina Fey resulted in writer's block
In her 2011 book Bossypants, Fey recalled the day she started on the iconic NBC show, and the Hollywood heavyweight who was serving as host.
"My first show as a writer at Saturday Night Live was September 27, 1997," she wrote. "The host was Sylvester Stallone. It was the first time I had ever seen a real movie star up close. Real movie stars do look different from regular people. They are often a little smaller and usually have nicer teeth, shoes, and watches than anyone else in the room."
Though she was a seasoned writer, Fey was hitting a wall when it came to coming up with storylines.
RELATED: This Former 'Saturday Night Live' Star Says She Feels Like a 'Troll' by Hollywood's Standards
"I don't remember what sketch ideas I pitched in that first meeting, but I know on that first writing night, I completely froze up," Fey recalled. "I sat at my computer from 1 p.m. Tuesday afternoon until 9 a.m. Wednesday morning and nothing came out. I wasn't used to sitting by myself and writing. I'd been improvising with five other people every night for two years. I ended up submitting an old sketch that I had written as part of my job application."
Tina Fey was picked to give 'Rocky' star a correction
Though Fey's sketch wasn't selected for that evening's show, she assisted another writer and cast member Cheri Oteri on a different skit.
"Writers are often assigned to help produce sketches that the performers write," Fey explained. "I followed Cheri and writer Scott Wainio around through rehearsal, occasionally pitching jokes for the sketch that were (rightfully) ignored."
At one point, SNL creator Lorne Michaels passed along word that Stallone needed to articulate his lines a bit more succinctly.
"During the dress rehearsal, Lorne gave us the note that he couldn't understand Stallone in the sketch, and we should ask him to enunciate more," Fey wrote. "I stood nervously outside the host's dressing room with Scott Wainio. He had been there a year already, so I figured he'd know what to do. Scott's experience level was evident when he looked at me and shrugged. "You tell him."
Sylvester Stallone can take direction
Being the new kid on the block, Fey felt she had to proceed in telling the Oscar winner how to say his lines.
"My trademark obedience kicked in and I found myself knocking on the door and being ushered in," the 30 Rock alum recalled. "Judge Dredd himself was on the couch in an undershirt, smoking another cigar. He looked up at me. I muttered, 'In the Rita sketch, you were a little hard to understand. Can you just enunciate a little more?'"
The Rambo star graciously received the input and was happy to oblige, much to Fey's relief.
RELATED: 'Iron Man' Robert Downey Jr. Reflects on Being a 'Saturday Night Live' Cast Member
"Stallone was unfazed," the Date Night star wrote. "He couldn't have been more easygoing about it. My guess is that this was not the first time in his career he had been given that note. I went back outside and manually released my butt cheeks."