'SNL' Banned 1 Star After a 'Grotesque' Opening Monologue Involving Females and Hygiene
Saturday Night Live (SNL) has been on the air so long that it defies any standard television series. With 46 years of weekly comedy, some of the bits don't hit as well as others. For every classic skit, there's an unscripted moment that set off shockwaves, a skit that offended the masses, or a joke that didn't age with society's progression. One particular moment, in which comedian Martin Lawrence went on a rant about female hygiene, highlights this trend. 
What is 'SNL'?
SNL premiered in 1975, and it's safe to say that comedy has changed in the 46 years since. The show premiered when network television still had to adhere to a strict set of standards about decency and what they were allowed to get away with. However, this just meant that writers, entertainers, and producers had to think of ways to cross the line. 
While the show has given us some of the biggest names in comedy, from Eddie Murphy to Will Ferrell and Adam Sandler, it has occasionally crossed lines that even its creator, Lorne Michaels, has regretted. While Michaels has an eye for talent and has been behind most of the series' most iconic moments, he is infamously rigid about performers going off skit.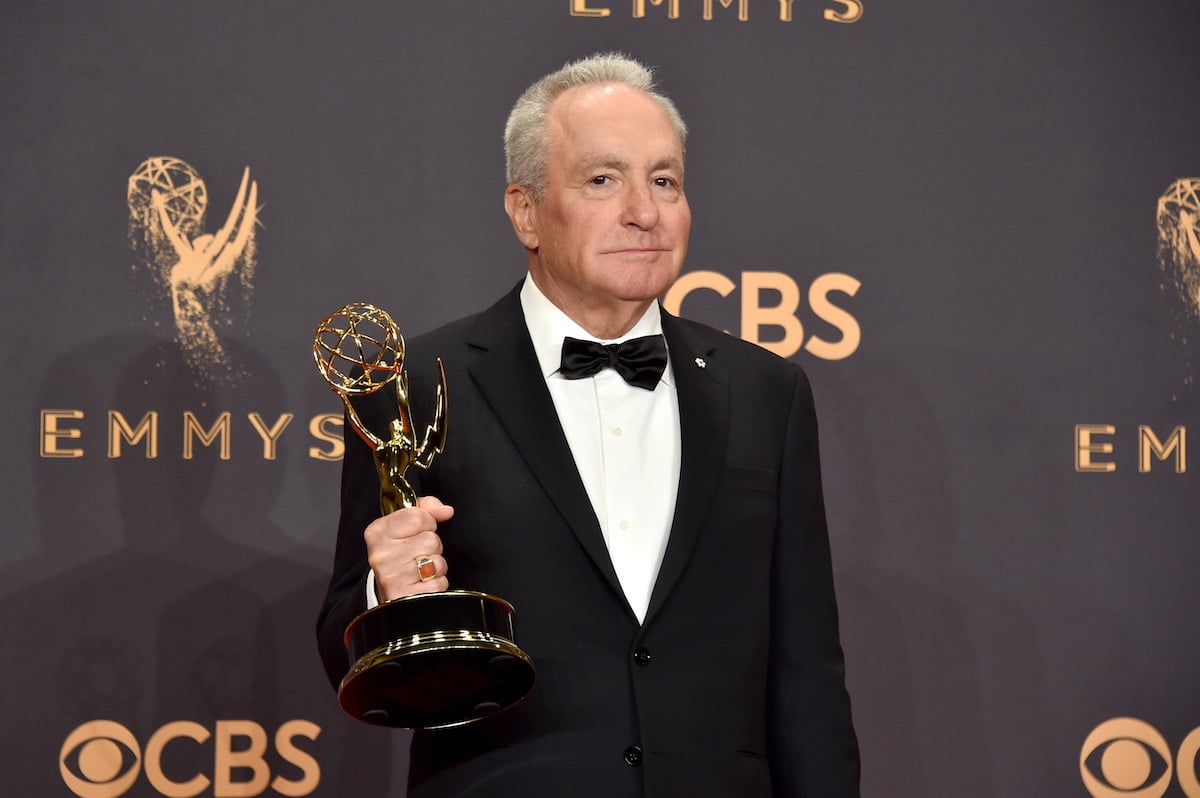 From Sinead O'Connor's infamous performance that concluded when she tore up a picture of the Pope to Adrian Brody's ill-advised attempt to announce Sean Paul while wearing his take on Jamaican garb while sporting an offensive accent, Michaels has banned several performers from the series throughout the years. One of the most infamous, however, came from Martin Lawrence. 
What did Martin Lawrence say?
When stand-up comedians host the show, it's become common for them to do glorified sets as their opening monologue. However, when the series brings on comedians whose brands might not align with standard network censorship, things can get a little bit awkward. This was the case with Lawrence, who went off-script to deliver a graphic monologue about female hygiene.
"Something else concerns me and it hurts, see I'm, I'm single, I'm a single man, I don't have nobody, I'm looking for somebody but I'm meeting a lot of women out there, and you got some beautiful women, but you got some out there that, uh, I gotta say somethin'," Then, the comedian went off script. Um… some of you are not washing your ass properly," he said to great applause.
Lawrence followed up his statement with a rant about how commercials for hygiene products lie, or women aren't reading the instructions correctly. 
"I'm sorry, y'all. You got to wash properly. You know, and then, you know, 'cause I'm a man, I like to kiss on women, you know, I like to kiss all over their bodies, you know. But if you're not clean in your proper areas, I can't… you know… kiss all over the places I wanna kiss. You know, some women'll let you go down, you know what I'm sayin', knowin' they got a yeast infection."
Lawrence was banned for life, and while the episode has since re-aired, the most graphic portions have been taken out. 
Living through it
Stories like this often age into folklore. While the series continues to harbor controversy to this day, it often mirrors the types of things that society finds funny or unfunny at a given time. Lawrence's monologue may still be controversial today.
Still, it's right in line with other jokes the series has allowed to air. Yet, for a 1994 appearance to live on in infamy 27 years later, Lawrence crossed lines even Michaels struggled with. 
The show survived. It is currently airing its 46th season. On Martin's side, he's still one of the biggest names in comedy. His Bad Boys for Life brought back one of his most iconic franchises and was one of the biggest hits of 2020. His SNL performance may still live in infamy, but it says more about how things have changed than anything else.