'SNL': Conan O'Brien Was Terrified of George Steinbrenner — 'Odenkirk and I Sh*t Ourselves'
When he worked for 'SNL' Conan O'Brien was once cowed into terrified submission by George Steinbrenner when pitching a monologue.
Working for SNL wasn't all fun and games, says Conan O'Brien. In fact, the comedian says there were times when they weren't even prepared for the opening monologue until the last minute. During a chat with Howard Stern, O'Brien recalled a time when George Steinbrenner was so livid over the monologue that he blew up at Conan and Bob Odenkirk, terrifying the two. 
Conan O'Brien says 'SNL' was often ill-prepared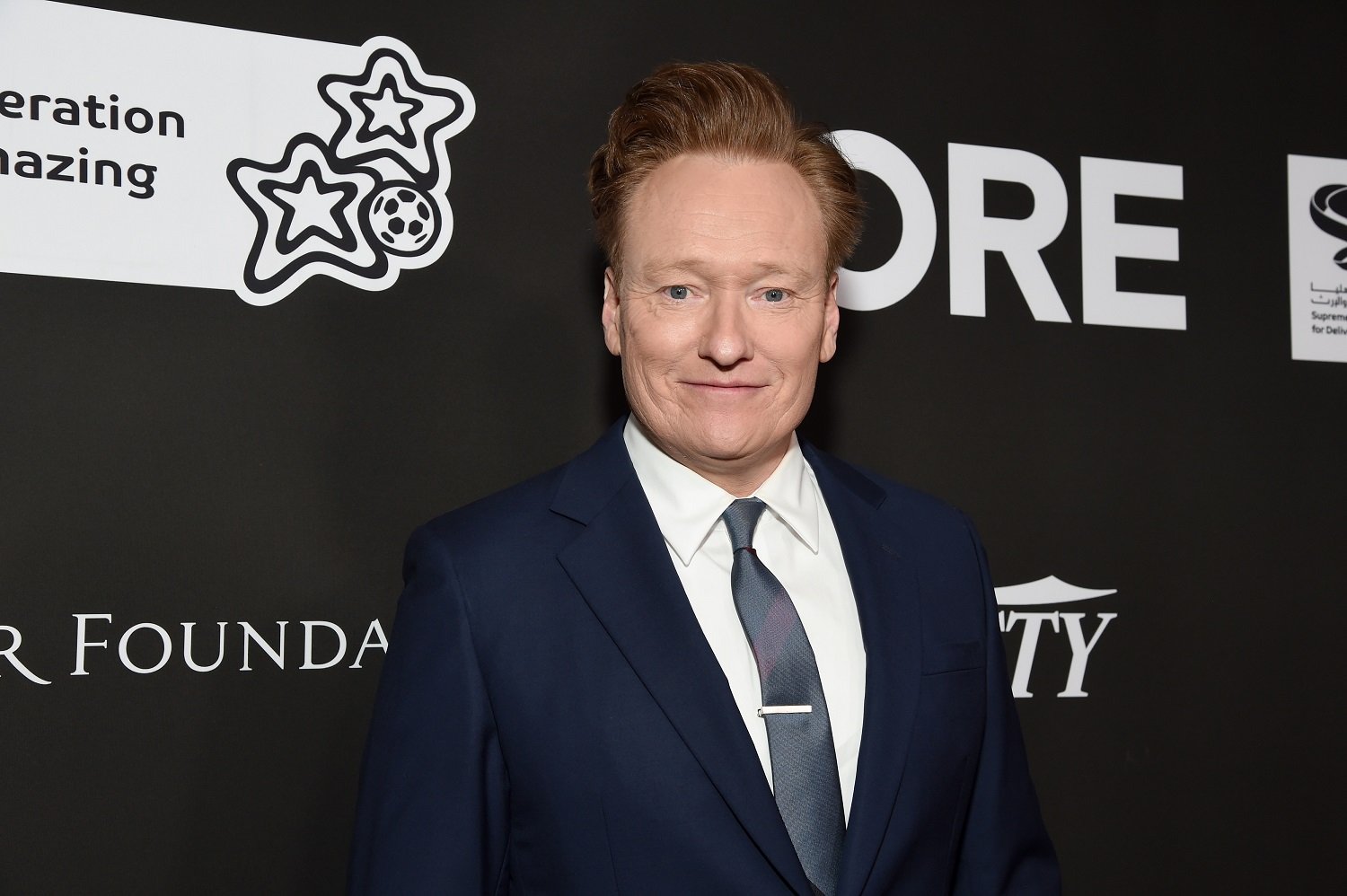 During an interview with Howard Stern, Conan O'Brien admitted that SNL was often ill-prepared when it came to the opening monologue. But he also explained that this isn't usually an issue when the host is a comedian. 
"On Saturday Night Live the monologue is the thing that rarely comes together until the last second. And often if it's a comedian, if it's a Jerry Seinfeld or a Will Ferrell or if it's a John Mulaney they have a great monologue … they know the deal," he told Howard Stern. 
"But when you're dealing with someone who's a civilian, they don't know that the monologue is important. They also don't know that no one's thought about it, and that they're gonna get jerked around all week until the last second," O'Brien explained.
"But also I think it's not all their fault because they assume that — they assume falsely that these are professionals, that they're gonna take good care of me. And we didn't, when I was at Saturday Night, we didn't always take care of people. We sometimes f*cked up."
Conan O'Brien was terrified of George Steinbrenner
While working at SNL Conan O'Brien and Bob Odenkirk came face-to-face with a disgruntled George Steinbrenner. As it happened, Steinbrenner had been pitched a last-minute dialogue that he wasn't fond of. O'Brien and Odenkirk were used as sacrificial lambs to try and push the monologue a second time, without their knowledge.
"This is George Steinbrenner at the height of, you know, he's George Steinbrenner, the Yankees, he's the cliche you know from Seinfeld that Larry David played. And we were all scared of him. We were all terrified," O'Brien admitted to Stern. 
"No one had thought of the monologue, and then there was some idea for the monologue that wasn't even my idea. And it became like doing [kitchen patrol] duty in the service. It was like 'someone take care of this.'"

"And I remember Lorne saying, 'Conan, go talk to Steinbrenner and pitch him this idea for a monologue. … And what I didn't know is that he had been pitched this idea already and said no. So I remember I went in and Bob Odenkirk and I were like the young writers, the kids. We go into this room, I have to do the talking."
Conan O'Brien then did an imitation of his younger self pitching a monologue where Steinbrenner loses the keys to his car. 
"And he said, 'I told ya, I told ya I don't wanna do that idea! I already said I don't wanna do that idea!' And I remember he had this massive World Series ring, biggest ring I've ever seen in my life. And he looks like he has about 60 pounds of corn beef in his colon. You know, one of those big German guys. … So Odenkirk and I retreated out of the room and our testicles had gone up inside our bodies," O'Brien recalled.
Lorne Michaels told the two SNL writers that they had to go back and try again, and to just tell Steinbrenner that it's a good idea. 
"And so Lorne just wanted this problem to go away, and so he sent us back. … We go into this tiny room, and he sees the two of us," explained Conan, before reiterating his pitch to Steinbrenner. 
"Steinbrenner just turned around and said," and here Conan leans into the mic, nearly spitting in mock rage, "'I told you that I don't want to do it! I already said I don't wanna do it and I'm not gonna do it!' And Odenkirk and I sh*t ourselves and disappeared from the room. We literally went right through the wall like ghosts. And I don't think we spoke for a week."