'SNL' Creator Lorne Michaels Married One of His Much-Younger Assistants — Known as the 'Lornettes'
SNL executive producer and creator Lorne Michaels was known for employing several of young female assistants — who the Saturday Night Live cast members called the "Lornettes." And eventually, he married one of them.
'SNL' creator Lorne Michaels had a 'bevy' of young assistants in his office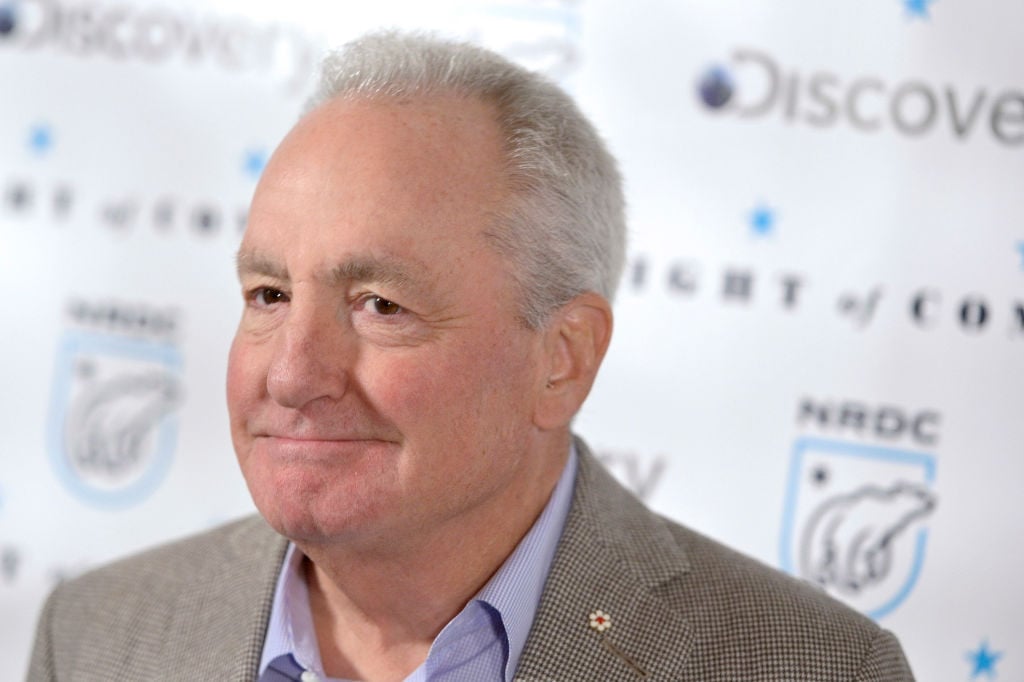 A New York Magazine profile on SNL from a seemingly ancient era of the sketch series — the mid-'90s — painted a fascinating picture of the show's working environment, dictated mainly by how Michaels operated as Saturday Night Live's executive producer.
Apparently, in every entryway in Michaels' office area, "a blond wicker basket of warm kernels precedes him, usually delivered by one of several blonde female assistants in their early twenties."
These assistants of Michaels were so pervasive — and identical — that other SNL staffers had a unique name for them.
"Cast members call these high-strung women the Lornettes," the magazine reported.
One Saturday Night Live alum recalled working with Michaels and those infamous Lornettes — not so fondly.
"Ahhh!" Julia Sweeney exclaimed. "Just thinking of [the Lornettes] makes me so happy I quit."
The former cast member, who left SNL after the 1994 season, told New York Magazine she simply couldn't handle another Friday evening "trying to get in to see Lorne, outside of Lorne's office on the ninth floor, with this bevy of girls."
At age 50, Michaels married one of his former assistants on 'Saturday Night Live'
The assistants, Sweeney recalled, would be caught up in non-show related tasks, such as:
… making sure that Steve Martin got the flowers on his anniversary, even though he's broken up with Victoria Tennant, and the hilarious note that Lorne wrote to Steve Martin that has to go with the flowers, which must be birds-of-paradise!
"They'd slip in and out of Lorne's office going, 'Shush! Lorne's in a very bad mood today,'" the former Saturday Night Live player told the publication.
A big-name producer on a giant TV show having a gaggle of 20-something assistants who mostly look the same sounds a tad sketchy. And yet, it's simultaneously on-brand for the industry we're talking about.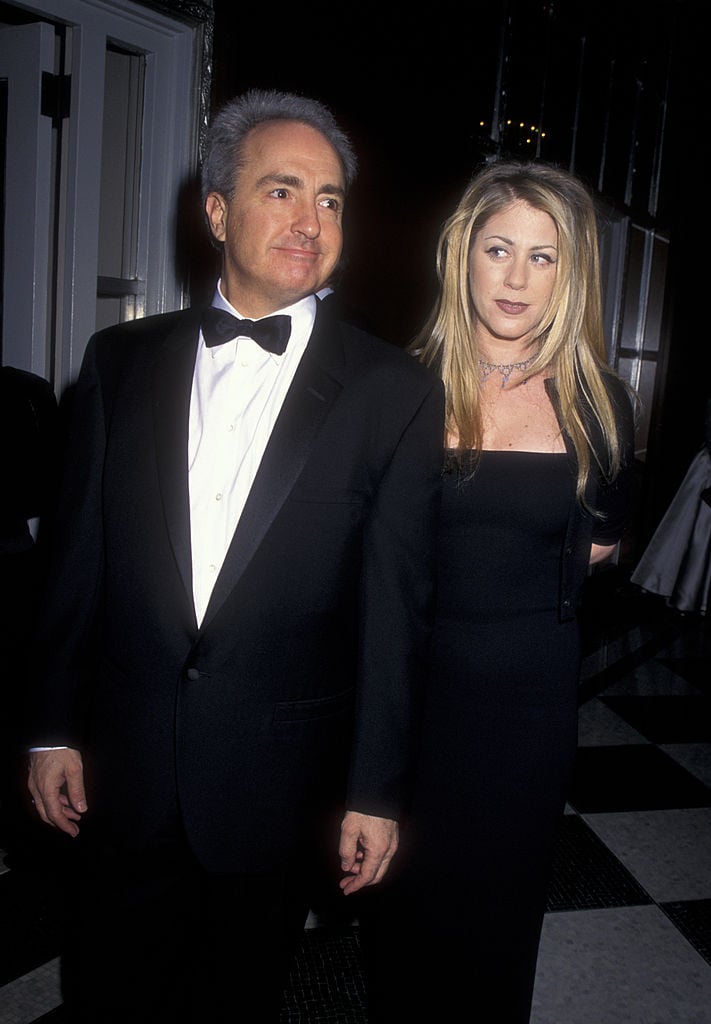 However, something that adds a bit of scandal to the mix: Michaels went on to tie the knot with one of the "Lornettes" — a woman named Alice Barry.
"… the 50-year-old Michaels married one of these assistants, his third wife, a woman eighteen years his junior," New York Magazine confirmed.
Did 'SNL' executive producer Lorne Michaels have a wife before Alice Barry?
As the The Guardian reported in 2014, Barry wasn't Michaels' first wife, but rather his third.
Michaels, born in "1944, in Toronto, Canada," the future Saturday Night Live creator mentored a younger classmate, Rosie Shuster. Her dad, according to The Guardian, "was the straight-man in a popular Canadian comedy duo."
"She would become Michaels's first wife," the publication confirmed. Shuster, a comedy writer herself, also worked for SNL in the 1970s and '80s.
However, the high school sweethearts' marriage didn't last.
"Divorced from Shuster in 1980, Michaels married Susan Forristal, a model, before divorcing for a second time in 1987," The Guardian continued.
After marrying Barry in 1992, the couple had 3 children — 2 sons and a daughter. At the time of publication of the Guardian piece, Michaels "live[d] in a mansion in the Hamptons" with his wife.