'SNL': Dionne Warwick Responds to Skit and There's Only 1 Reason She's Not Egging Wendy Williams' House
Dionne Warwick has some thoughts about that 'SNL' skit and Wendy Williams.
Saturday Night Live's latest episode included a fresh sketch poking fun at Dionne Warwick. The legendary singer has become Twitter's latest star and resident comedian with her snappy tweets and personal observations.
Once she caught wind of SNL's jokes about Wendy Williams, she decided to chime in with her own thoughts on the episode.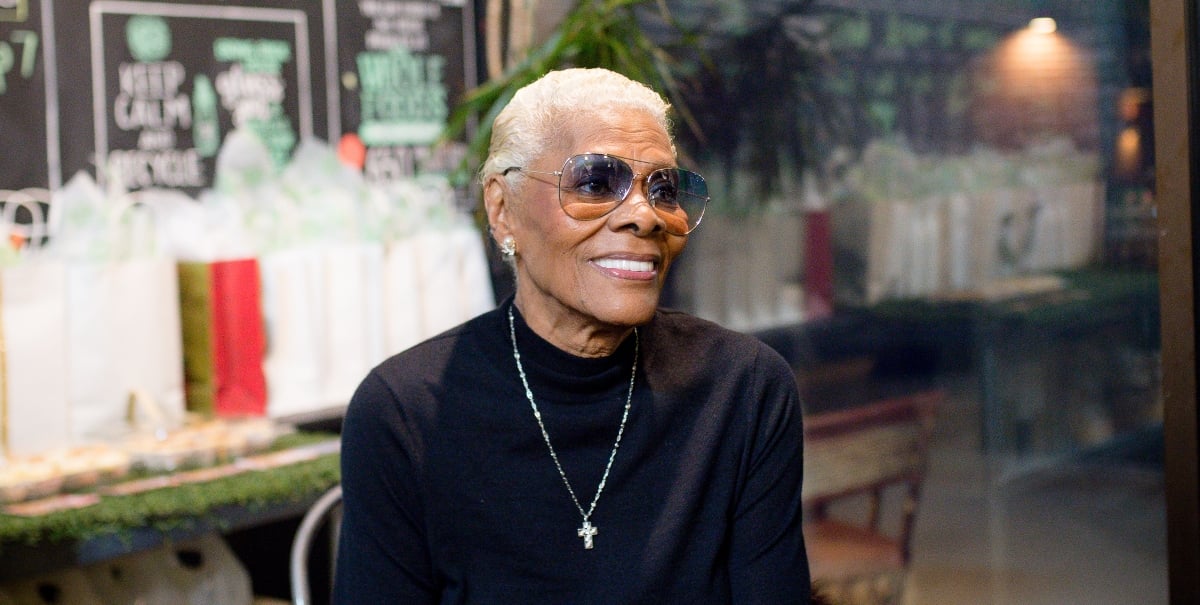 'SNL' made Dionne Warwick a talk show queen
Though she never hosted a syndicated talk show in real life, Dionne Warwick was turned into a host by Ego Nwodim on SNL.
During the five-minute sketch, Nwodim's Warwick sang a ballad and welcomed "celebrities" such as The Weeknd and Dua Lipa to the stage with her demanding questions. She wouldn't even let them finish their interviews.
SNL guest host Nick Jonas held his own against her line of questioning, even when she asked about his brother's song, "Cake by the Ocean." "Who the hell wants to eat sandy cake?" she said to laughter. But this part of the conversation also led to Nwodim trying to recruit Jonas to beat Wendy Williams up.
After he turned her down, she found a kindred spirit in Melissa Villaseñor's Dua Lipa who was down to egg Williams' house. But what does the real Dionne Warwick think of this?
Warwick had a bone to pick with Wendy Williams
For context, we have to go back to December 2020 when Warwick threw some shade at Williams. Williams did a short segment about Warwick's viral tweets but threw in a few shady comments of her own about the singer's past.
Williams brought up Warwick's alleged run-in with TSA back in 2002 over some marijuana.
"Well, you remember a few years ago, Aunt Dionne was stopped at the Miami airport trying to get back to Jersey, and you know Jersey now has the bud. But Miami is 'buddier,'" Williams said.
"TSA stopped Aunt Dionne and opened up a lipstick tube and found four, excuse me, 11 pre-rolled joints. Oh yeah, they got the dog on it; it was weed," she said. Williams implied Warwick still smokes marijuana "after midnight" with a little Chardonnay.
Warwick didn't appreciate the comments and fired a shot at Williams on Twitter.
1 thing is stopping Dionne Warwick from egging Wendy Williams' house
After the SNL skit aired, Warwick again took to Twitter to share a video message. She announced her plans to launch an actual talk show with you-know-who as her first guest. Based on some of her Twitter exchanges, it's probably The Weeknd.
But more importantly, she wanted to address the idea that she'd egg Wendy Williams' house as suggested in the skit. She'd do it, but the weather doesn't permit. "No, I will not be egging @WendyWilliams house. It is cold outside," Warwick tweeted.
Fans egged her on, urging her to do it drive-by style or to simply wait until it's springtime. Williams has yet to respond, but back in December, she said Warwick doesn't like her and still loves her anyway. The ball is in Williams' court.