'SNL' Fans Think Bowen Yang and Aidy Bryant's Instagram Stories Are Jabs at Elon Musk
Saturday Night Live has had its fair share of controversial hosts, and now Elon Musk will be added to that list. The billionaire has plenty of fans, but has also drawn the ire of many individuals concerned with workers' rights and the spread of COVID-19. Now, it seems as if the decision to have Elon Musk host SNL may have rubbed Aidy Bryant and Bowen Yang the wrong way.
Elon Musk will host 'SNL' on May 8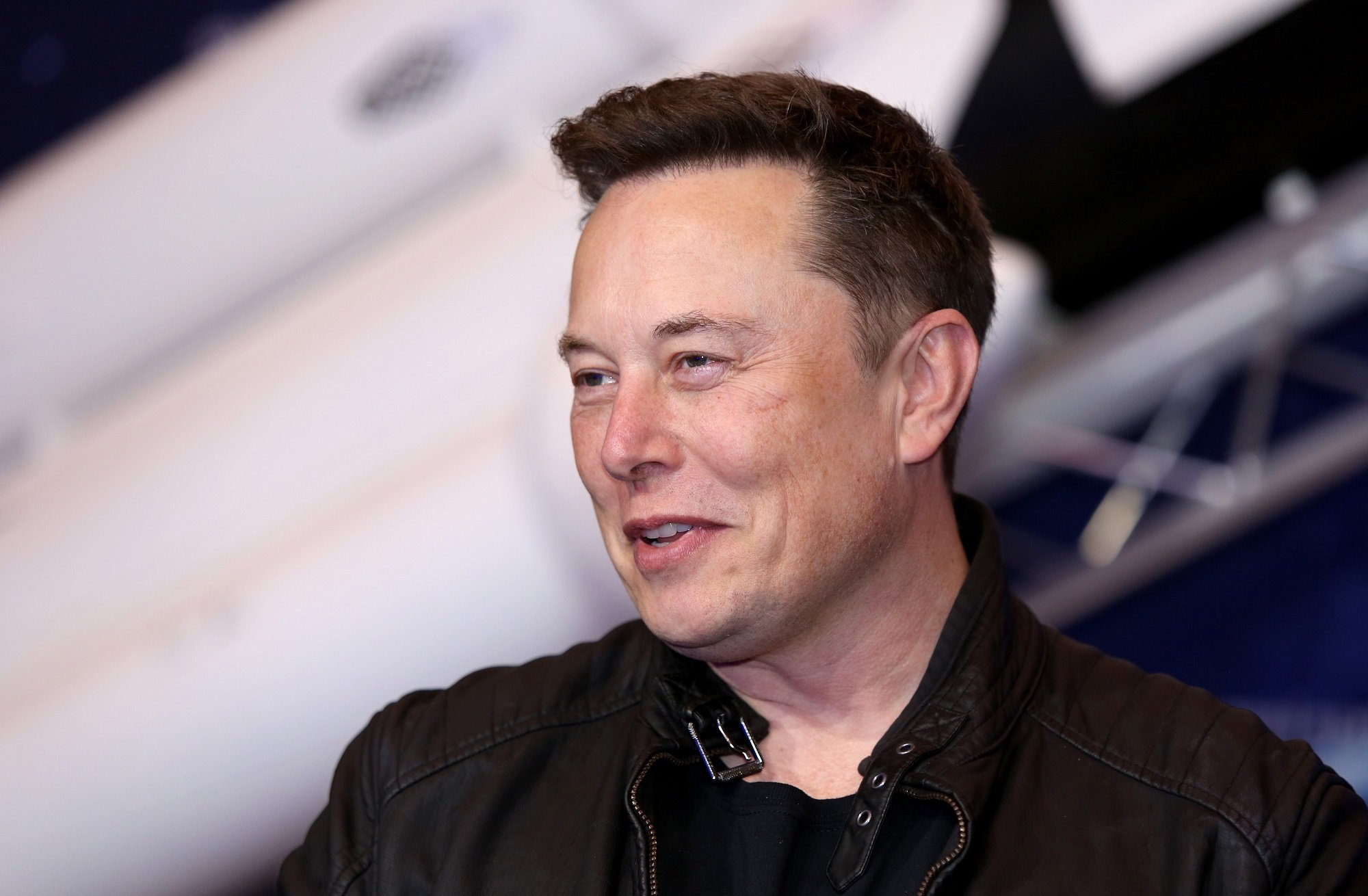 RELATED: Joshua Bassett Reacts to 'SNL' Parody of Olivia Rodrigo's 'Drivers License'
2021 has seen a bevvy of new hosts for SNL. These have included John Krasinski, Dan Levy, Daniel Kaluuya, and Carey Mulligan, among others. Now, Elon Musk will be joining these vaunted few — but Saturday Night Live fans and actors may not be so thrilled.
Musk will be appearing on the show on May 8, alongside Miley Cyrus, who will be performing for the sixth time on the weekly show.
This won't be the first time SNL has made a choice that might get under some viewers' skin. Donald Trump hosted the show in 2015 amid his run for office — an odd choice for Saturday Night Live, but one that garnered them "yuge" ratings.
It's worth noting that the show has been welcoming frontline workers into the audience as the COVID-19 pandemic continues in an attempt to give back to them for putting their lives on the line.
However, Elon Musk himself has a controversial history with COVID-19 — namely, he has spread misinformation and downplayed the danger of the pandemic since its onset in March 2020. Some fans have suggested that having Musk host this type of audience is a major gaffe.
He also believes Covid is worth the risk with its 'low' mortality rate but thinks that the vaccines are unsafe due to a few negative reactions? Man of science my a**. Complete slap in the face to frontline workers…," pointed out one Redditor.
"New York frontline workers at that. Might be an icy night for Elon and the cast," added another user.
Fans think Bowen Yang and Aidy Bryant aren't happy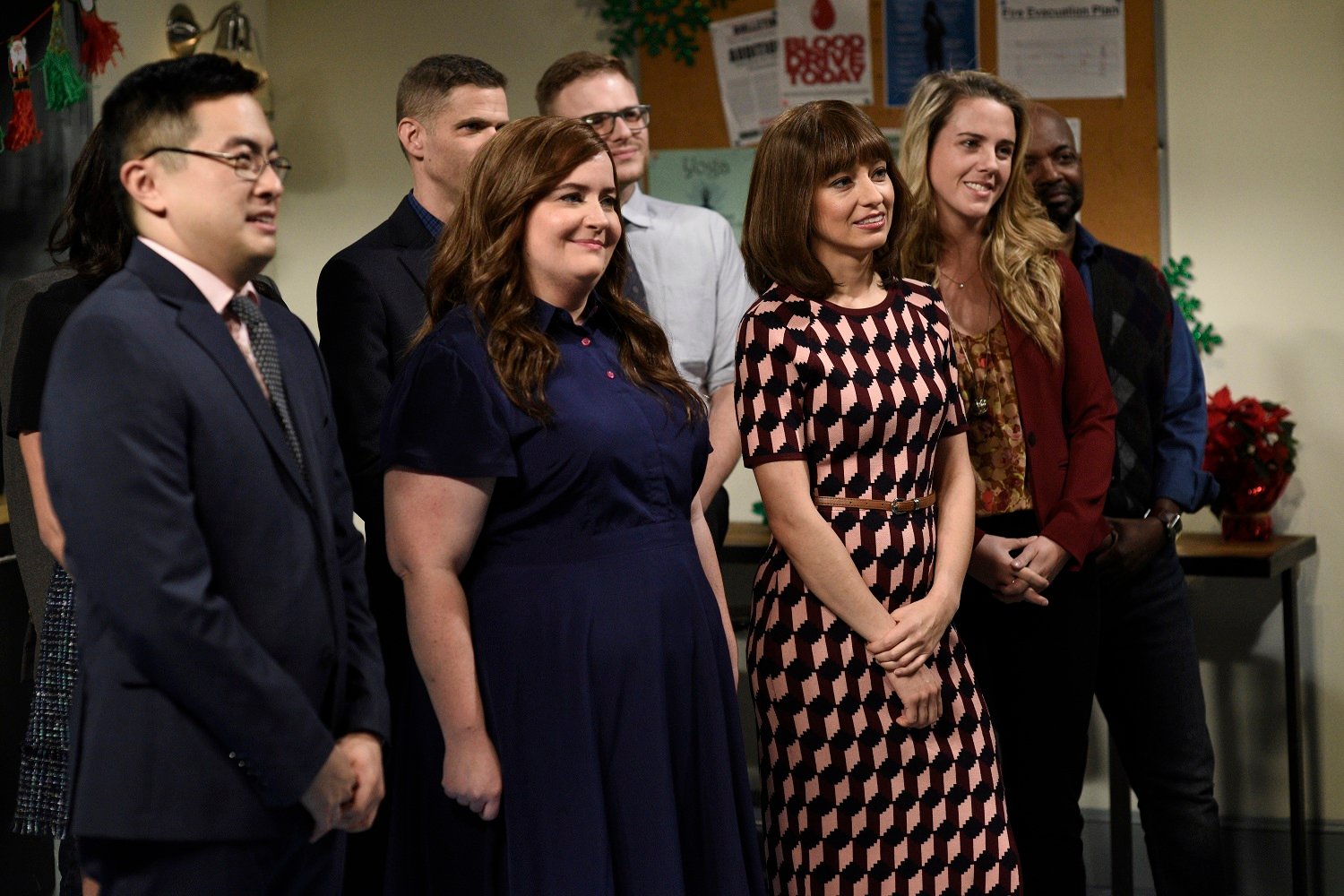 Meanwhile, SNL fans have reason to believe that comedians Bowen Yang and Aidy Bryant are taking jabs at Musk and the decision to have him host on Instagram.
Bowen Yang simply posted a sad-face emoji to his Instagram story after the news broke. That's an open-ended thing to post, of course, but fans on Reddit are having a field day with it.
Aidy Bryant added to her Instagram story around the same time, and her message was much more pointed. It was a tweet from Bernie Sanders.
"The 50 wealthiest people in America today own more wealth than the bottom half of our people. Let me repeat that, because it is almost too absurd to believe: the 50 wealthiest people in this country own more wealth than some 165 MILLION Americans. That is a moral obscenity," reads the tweet.
This post seems to be a fairly obvious jab at Elon Musk's over-the-top wealth, as well as his behavior when it comes to workers' rights and safety, as well as the typical hoarding behavior that comes with the ultra-wealthy territory.
"Good for Bowen and Aidy for speaking up, even if they have to be a little vague. Hope they don't get in trouble for it. It's going to be an awful week for the cast, not only because Elon is a horrible person, but because his fragile ego will probably make him a nightmare to work with," wrote one Redditor.
"Aidy's Instagram story now has a post about how wealth hoarding is a moral obscenity – I wonder if that's her way of saying she thinks this is bullsh*t too. I really feel for the cast. This guy isn't just PoLiTiCaLlY dIfFeReNt, he's said and done sh*t that is actively harmful," added another SNL fan.