'Bridgerton': Which Netflix Star of the New Show Is the 'SNL' Host This Week?
Every week, viewers tune into NBC's sketch comedy Saturday Night Live. The show has had iconic guests in the past, and SNL is always maintaining relevancy by having the newest and hottest performers host its show. Bridgerton was a huge hit on Netflix, hitting the platform on Dec. 25, 2020. Now one of its stars is slated to host SNL. Which star of Bridgerton is the SNL host this week?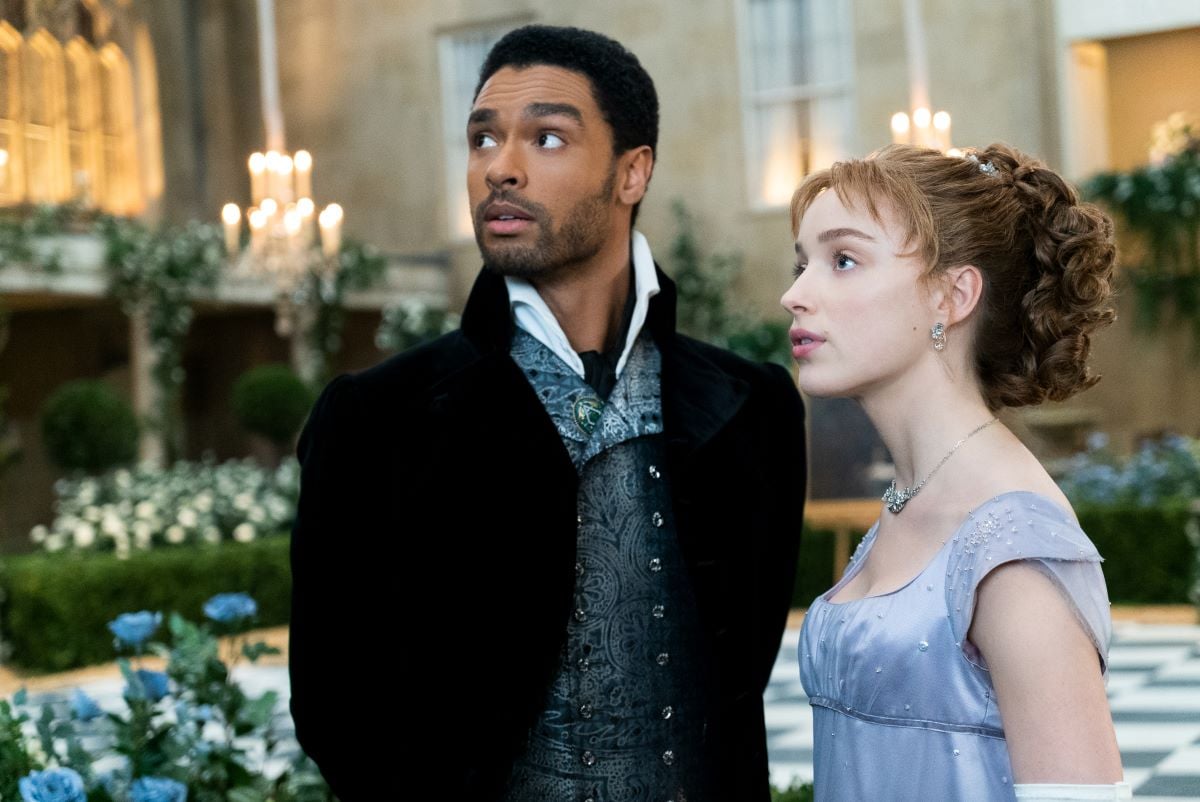 'Bridgerton' was a hugely successful television series for Netflix
Bridgerton came out on Christmas Day in 2020, delivering a juicy and drama-filled Regency romance to hungry audiences. The show, which is based on Julia Quinn's novel The Duke and I, became a top Netflix hit — and fast.
On Jan. 27, 2021, the official Netflix Twitter account tweeted that Bridgerton is officially the platform's "biggest series ever."
More specifically, 82 million households watched Bridgerton globally, per Deadline.
The series was an instant phenomenon. The NAACP Image Awards, Satellite Awards, and Screen Actors Guild Awards have already nominated Bridgerton for awards in 2021. Furthermore, the show won the Top Television Program at the AFI Awards already.
With all of this acclaim, it only makes sense that SNL would ask one of the Bridgerton actors to host next.
Which 'Bridgerton' star is the 'SNL' host this week?
SNL announced on its official Instagram account on February 14 that Regé-Jean Page, who plays Simon Bassett, the Duke of Hastings, will be hosting on Feb. 20, 2021 — this week. This will be the first time the star will host SNL, and the content of the sketches might reflect his role on Bridgerton.
While people have theorized that season two of the show has already begun, Page is clearly available to take a week out of his schedule to make it to New York City to host the comedy show.
What has Regé-Jean Page done besides 'Bridgerton'?
Page's colleagues on Bridgerton have commended his acting in playing Simon. His co-star Phoebe Dynevor spoke about his talent in an interview with Glamour.
"He was the perfect Simon," Dynevor said. "He's very polite and gentlemanly and all the things that Simon is… well, Simon's a lot more than gentlemanly and polite. But Regé definitely had that composure of a Regency man. I saw it straight away."
She continued: "I think we worked really well together, and I learned a lot from him. We have different acting styles, so we bounced off each other in that respect. We both were on the same page about the characters and what their relationship was. I loved working with him."
Prior to impressing his colleagues and viewers alike from his work on Bridgerton, Page acted in The Merchant of Venice, Mortal Engines, and Shonda Rhimes-produced For the People.
As for his next project, there were rumors circulating around that he could play the next James Bond. Page went on The Tonight Show Starring Jimmy Fallon in early January 2021 to address the rumors. He said, "the internet thinks a lot of things and that's one of the more pleasant ones."
"If you're a Brit and you do something of any kind of renowned that people regard well, then people start saying 'the B-word,'" Page joked about being considered for the role.
For now, Page's most immediate next role is the host of SNL this week. And we're sure we'll regard that well.