'SNL': How Old Was Molly Shannon When She Did the 'I'm 50' Sketch? She Says She 'Gets Asked to Make Birthday Videos All the Time'
How old was Molly Shannon when she did the "I'm 50!" sketch on 'SNL'? She was actually 35 at the time.
Saturday Night Live alum Molly Shannon has played many memorable characters on the show during her tenure. One of her most famous characters was one by the name of Sally O'Malley. Sally was a proud and energetic 50-year-old woman whose catchphrase, "I'm 50!" was iconic. Shannon was not 50 when she played the part but has since turned 50 and reprised the character in a fun but uneventful way. Let's take a closer look at how old Molly Shannon was, exactly, when she did the "I'm 50" sketch.
Shannon's 'I'm 50!' sketch was iconic
Sally O'Malley was a recurring character on SNL from 1999 to 2001. Her spunky middle-aged attitude, along with Shannon's energetic performance, endeared her to audiences. Sally tries out for the Rockettes, becoming the oldest Rockette at 50, enrolls in the police academy, and even wins a beauty contest. Her look was a hilariously typical middle-aged woman, and Shannon wore a red jumpsuit and a bouffant hairstyle for the skit. Her catchphrase was, "I like to kick and stretch and kick! I'm 50!" 
Shannon's performance was spot on and the skit was always popular among audiences. Shannon reprised her role as Sally when Betty White hosted. Betty was a similarly proud 90-year-old woman who proclaimed that she could stand and bend and sit. The juxtaposition of the two characters turned into comedy gold.
How old was Molly Shannon when she did the 'I'm 50!' sketch?
Shannon was a mere 35 years old when she first donned the red jumpsuit to play Sally. Since then, she has reprised her role as Sally to make birthday videos for people. She told David Spade on the Jimmy Kimmel show that she makes birthday videos for people in her backyard. She says that it feels odd because she doesn't have the wig or the jumpsuit. 
She recently turned 50 herself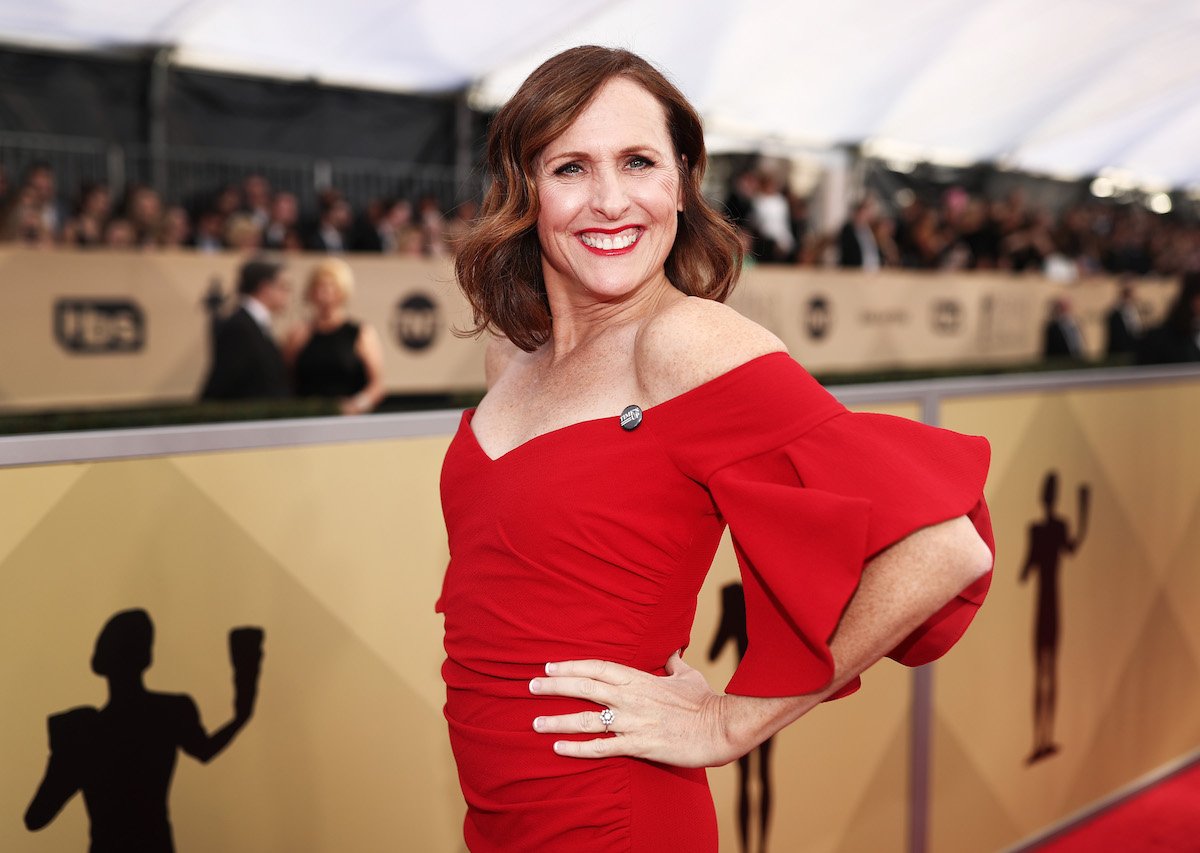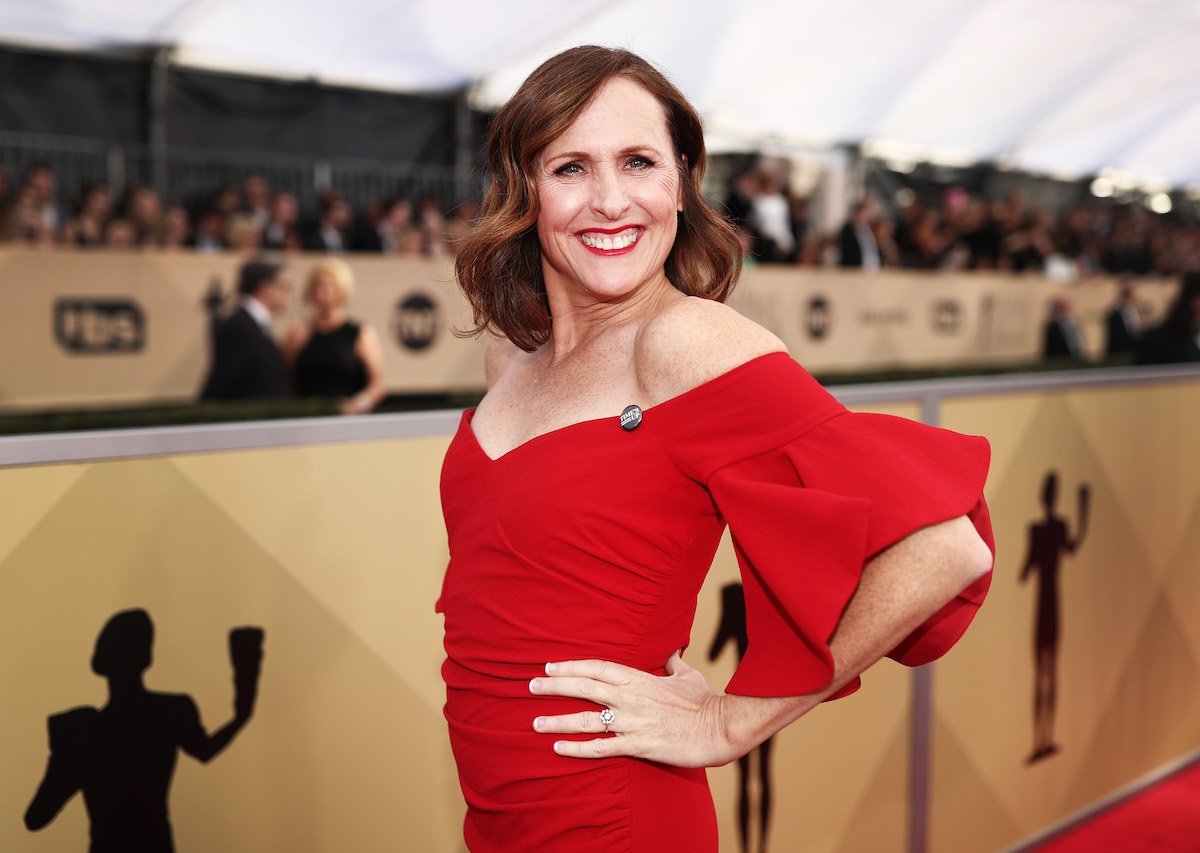 According to The Hollywood Reporter, when Shannon turned 50, she did an impromptu rendition of Sally in her kitchen at the behest of her husband Fritz. She said that when she did her iconic line and poses for her daughter, the girl seemed unimpressed — a lackluster reception for such an unforgettable character. Shannon is enjoying domestic life these days, but it wasn't always like this for her.
Shannon's own childhood was riddled with tragedy. At age 4, her mother, younger sister, and cousin died in a car accident while her father was driving under the influence. Referencing an interview with The New York Times, Today reports that the tragedy ultimately shaped her career. In fifth grade, she began performing in a professional children's theater, starring as Dorothy in a production of The Wizard of Oz. The friendliness and camaraderie of the other performers helped draw her in, something that she says she missed without a mother. Shannon soon found solace in performing on stage and decided to make a career of it.
Molly Shannon is in a good place these days. The actress has starred in many movies since her days as Sally O'Malley on SNL. In fact, she starred in a full length feature film based on another SNL character named Mary Katherine Gallagher called Superstar. 
Whether she is kicking and stretching or playing a quirky Catholic schoolgirl, Shannon can be at home wherever she happens to be. Her energy and bright cheerfulness shine through each performance, whether scripted or impromptu in her kitchen. Shannon isn't letting turning 50 slow her down a bit, though. Like Sally O'Malley, her spunk and natural ability to shine like a superstar will undoubtedly follow her well into her golden years.
RELATED: 'SNL' Welcomes Elon Musk, Fans Call Out Lorne Michaels Amid Musk's COVID-19 Tweets
Related post url: