'SNL': John Mulaney Is Close To Joining the 'Five-Timers' Club
John Mulaney hosts 'SNL' for the fourth time on Halloween 2020.
Comedian John Mulaney is scheduled to host Saturday Night Live on Halloween, making it the fourth time the former SNL writer hosted the show.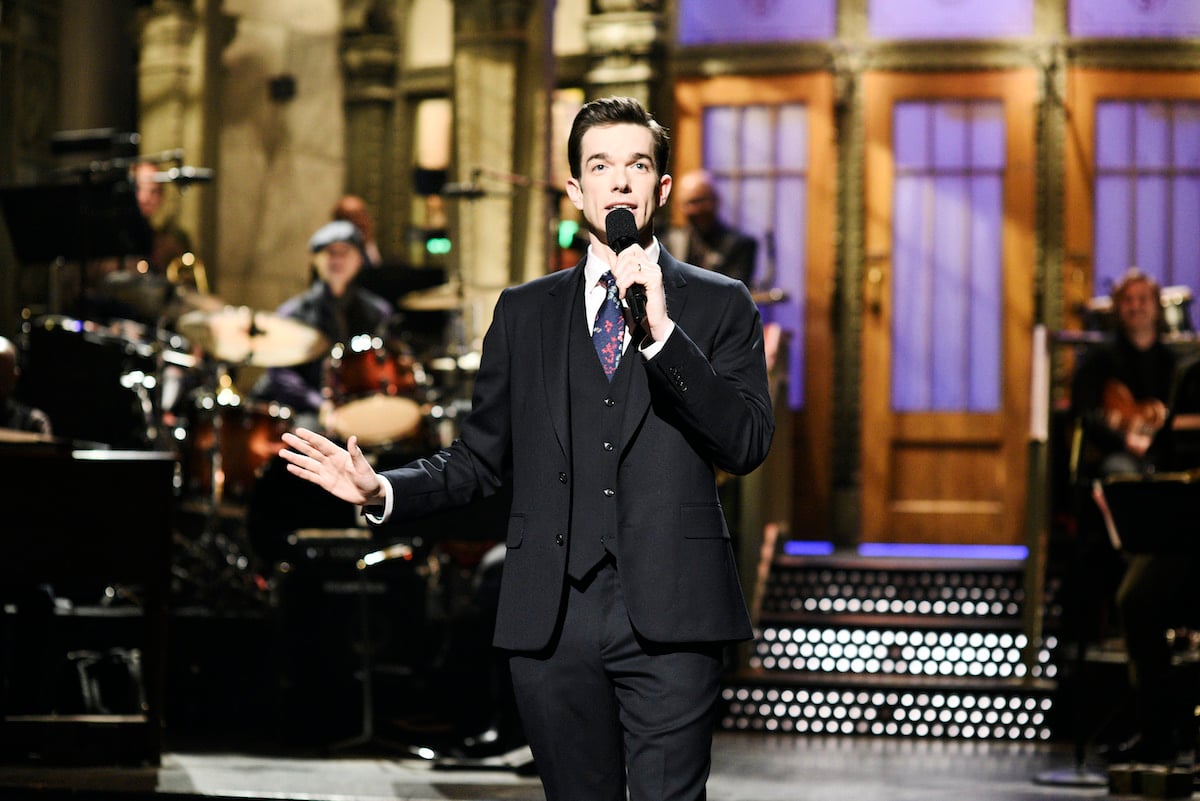 Mulaney hosted one of the last few live shows before the country shut down due to the pandemic. He made history when the show aired live for the first time on February 29. "It's a leap year Saturday, and I am the first person to ever host Saturday Night Live on a leap year Saturday," Mulaney said during his monologue.
"It's very exciting!" he continued. "I am also the first host to have done the least in between his second and third times hosting. I have nothing coming up." Adding, "I am here to promote the month of March." Mulaney's popularity as a host is apparent as he is only one show away from scoring a spot in the coveted "five-timers" club.
Tom Hanks 'started' the 'five-timers' club
Actor Tom Hanks apparently "started" the concept of the five-timers club in 1990. "Now, the first time you do the show, you can't believe you're here," he said during his monologue, describing the exclusive club of hosts.
"You just can't believe it," he continued. "Your head buzzes with excitement. The second time you do the show, it means you were funny enough to be asked back – and you're pushing a movie. The third time you do the show, the second time didn't go so well, and you have something to prove to yourself."
"The fourth time you do the show, you're just blatantly pushing a movie," Hanks joked. "But the fifth time you do the show is the most special time of all because you get this.. [ holds up a card ] ..a membership card in the Five-Timers Club. Come with me.. [ walks off the stage ] I'm gonna give you a chance to look in on one of the most exclusive clubs in the world."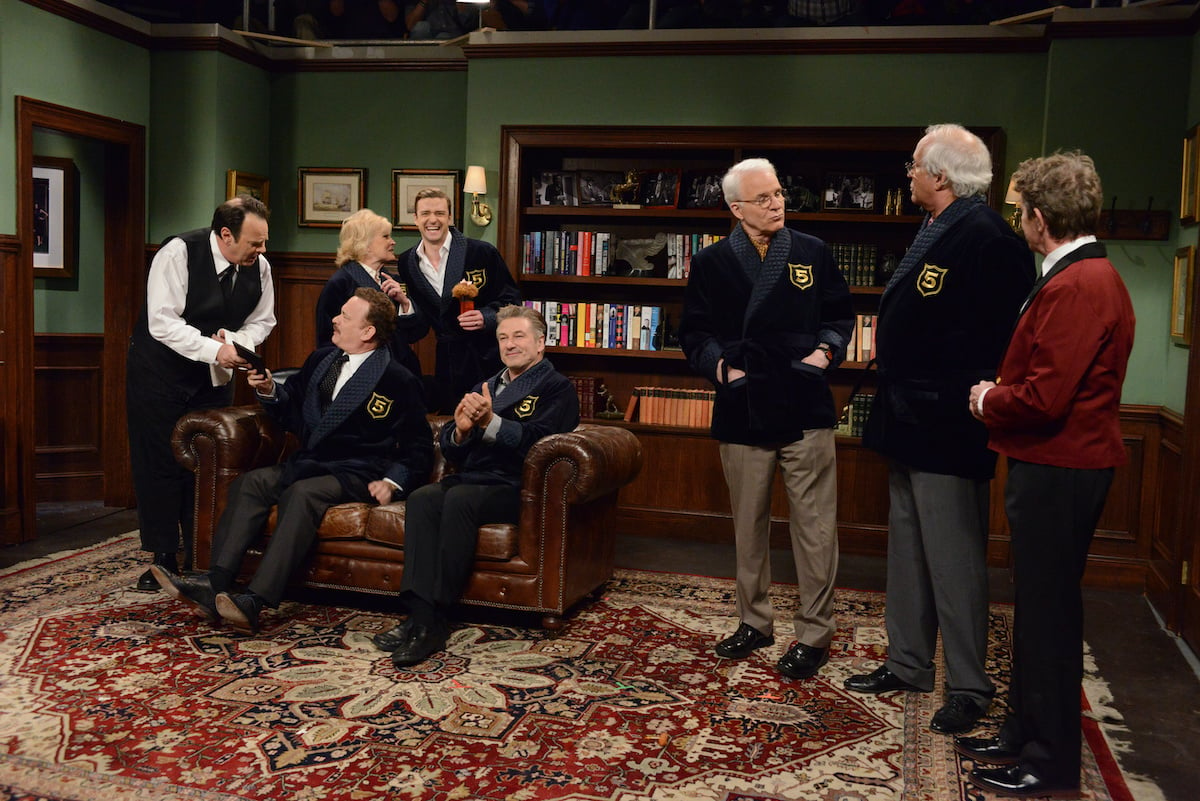 Hanks walked into a special room where other five-time hosts wait like Paul Simon, Steve Martin, and Elliot Gould. Today, members of the club include Alec Baldwin, Justin Timberlake, and Drew Barrymore.
John Mulaney said he's excited to host again
Mulaney joked about his upcoming hosting gig on Instagram. "Three things define New York: SNL, The Strokes, and Ed Koch. Koch is dead, so I'm hosting," he wrote. "I am so goddamn excited."
The Emmy-award winning comedian typically announces his hosting duties with his signature brand of humor. He shared he was hosting SNL in February because creator Lorne Michaels said it was his duty. Mulaney posted an "official" letter from Michaels.
"A letter from Lorne Michaels to the people of Toronto," Mulaney wrote along with a photo of the letter. "Please read and understand I am terribly sorry to move the show again."
"I think considering the state of affairs that this country is in, the need for John is greater in New York right now. John was fully prepared for Toronto and feels deep regret to have to postpone for a third time, but he was drafted by SNL," according to the letter Mulaney shared on Instagram. 
"Yes, we still have a draft here. He is simply doing his duty, and there is nothing more Canadian than that." Mulaney continuously rescheduled a Toronto standup date, which was postponed until April 2020 at the time.
Saturday Night Live with host John Mulaney and musical guest The Strokes airs on Saturday, Oct. 31 at 11:30 EST on NBC.