'SNL': Maya Rudolph as Kamala Harris and 6 Other Vice Presidential Impersonations
Joe Biden's historic pick of Sen. Kamala Harris as his vice presidential running mate has excited voters across the United States. Harris is the first Black woman and first Asian American person named to a major party ticket, and if elected, she would be the first woman to hold the office of Vice President. Much like Sen. Harris, actress and comedian Maya Rudolph comes from a mixed heritage background herself and knows how to command a room as soon as she walks in. Given their similarities—and similar looks—Rudolph was a natural fit to play Harris in a Saturday Night Live skit last year parodying the Democratic presidential primary debates.
It was hardly the first impersonation of a Vice President or Vice Presidential candidate that SNL has done. The sketch comedy show has been on the air for nearly 50 years, giving countless opportunities for actors to make fun of the country's second-in-command.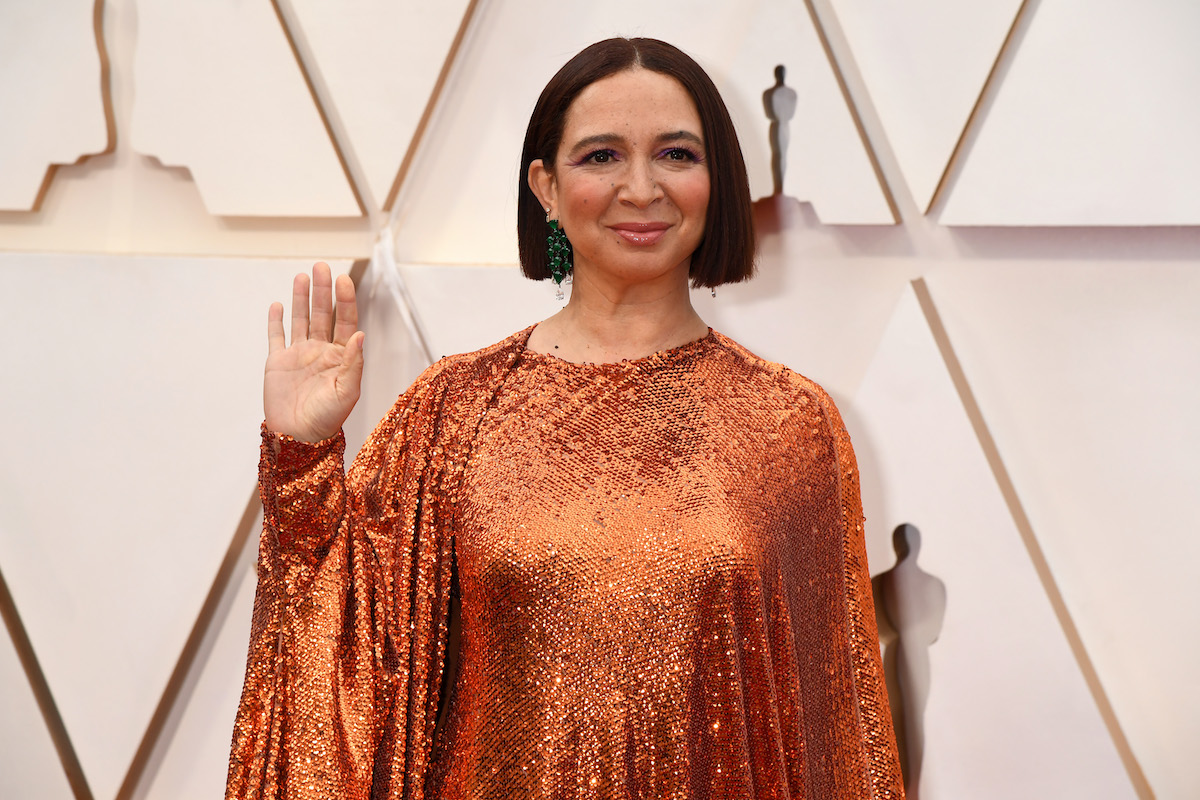 Maya Rudolph as Kamala Harris
Maya Rudolph's impersonation of Kamala Harris last year was a hit because it highlighted what many people thought of Sen. Harris at the time, and often still do. While she possesses charisma and relatability, it at times feels more forced than when it came naturally to President Obama.
In both the DNC town hall skit and Democratic presidential debate, she describes herself as America's "cool aunt," and declares that she plans to spend the debate trying to make a social media splash. "I'm just going to have fun and see if I can get some viral moments," she says, "Momma needs a GIF." Rudolph's vocal inflections when delivering "candid" lines that Harris would likely say ("I'm going to be real with you; you scare the hell out of me") are nearly identical to what the California Senator sounds like.
Woody Harrelson as Joe Biden
Joe Biden impersonations are not new to SNL, and his most recent incarnation at the show's 2020 Democratic "debate" in the form of Woody Harrelson capitalized on many of the conceptions that voters have of the former Vice President today. Harrelson's impersonation hammered on Biden's creepy uncle vibes and spotty memory at times, with effortless one-liners like "Let me tell you a story from my youth… or, maybe from a movie or cartoon…" and "Nobody in America wants me to be the nominee, but I am confident that I can win the election in 2016."
Tina Fey as Sarah Palin
Tina Fey's take on Sarah Palin is arguably the long-running show's funniest and most accurate impersonation of the former Alaska governor and The Masked Singer contestant. Fey first began appearing as Palin during the 2008 election cycle, squaring off in debates against then-Senator Joe Biden (played by Jason Sudeikis), sitting down for a recreation of her infamous Katie Couric interview, and appearing alongside Hillary Clinton (played by the incomparable Amy Poehler) and even John McCain himself. Fey's characterization of Palin is practically flawless, down to her mannerisms and all-important accent.
RELATED: Jason Sudeikis Refused to Do His Joe Biden Impression on 'Good Morning America' — Here's Why
Jason Sudeikis as Joe Biden
Before Woody Harrelson took on impersonating Joe Biden, the role belonged to SNL cast member Jason Sudeikis. Sudeikis played Biden throughout the 2008 and 2012 presidential campaigns as he vigorously took on "Sarah Palin" and "Paul Ryan" in a series of debates.
Whereas Harrelson nailed the more subtle nuances of Biden's character—his penchant for long stories, his rocky relationship with the truth, his touchy-feely personality—Sudeikis highlighted Biden's character when he's riled up in debates, with his signature gruff voice and blunt delivery.
Darrell Hammond as Dick Cheney
SNL took aim at President George W. Bush and Vice President Dick Cheney numerous times throughout their years in office, and every time Darrell Hammond took on Cheney was a laugh riot. He often hinted at Cheney's shooting of his friend in a hunting accident and the violence of the Bush administration, even conducting an interview while sitting on a moving missile that read "Hi there, Saddam." His subtle take on Cheney's demeanor is what made Hammond's impersonation so believable.
Taran Killam as Paul Ryan
It's apparent from the first shot of Taran Killam's fake widow's peak that SNL's take on former vice presidential candidate Paul Ryan was going to be good. Taran Killam does so much with so little as he holds the Cheshire Cat-esque smile that Ryan was known for and speaking in his trademark nasal delivery. He even drinks from a hamster's water bottle mid-debate.
Darrell Hammond as Al Gore
Darrell Hammond's ability to communicate so much of a character with so little outward delivery is what made him such a talented SNL player. The way he took on Al Gore's understated persona in debates and appearances alongside George W. Bush (played by Will Ferrell) had audiences laughing simply from him speaking slowly.