'SNL': Pete Davidson Threw Shades at Chrissy Teigen Amid Bullying Scandal
Saturday Night Live is a comedy sketch show that has been on the air for over 50 years. It often puts humorous spins on recent events and makes jokes about pop culture icons.
Chrissy Teigen was mentioned on the latest episode of SNL, where Pete Davidson threw shades at her amid her bullying scandal.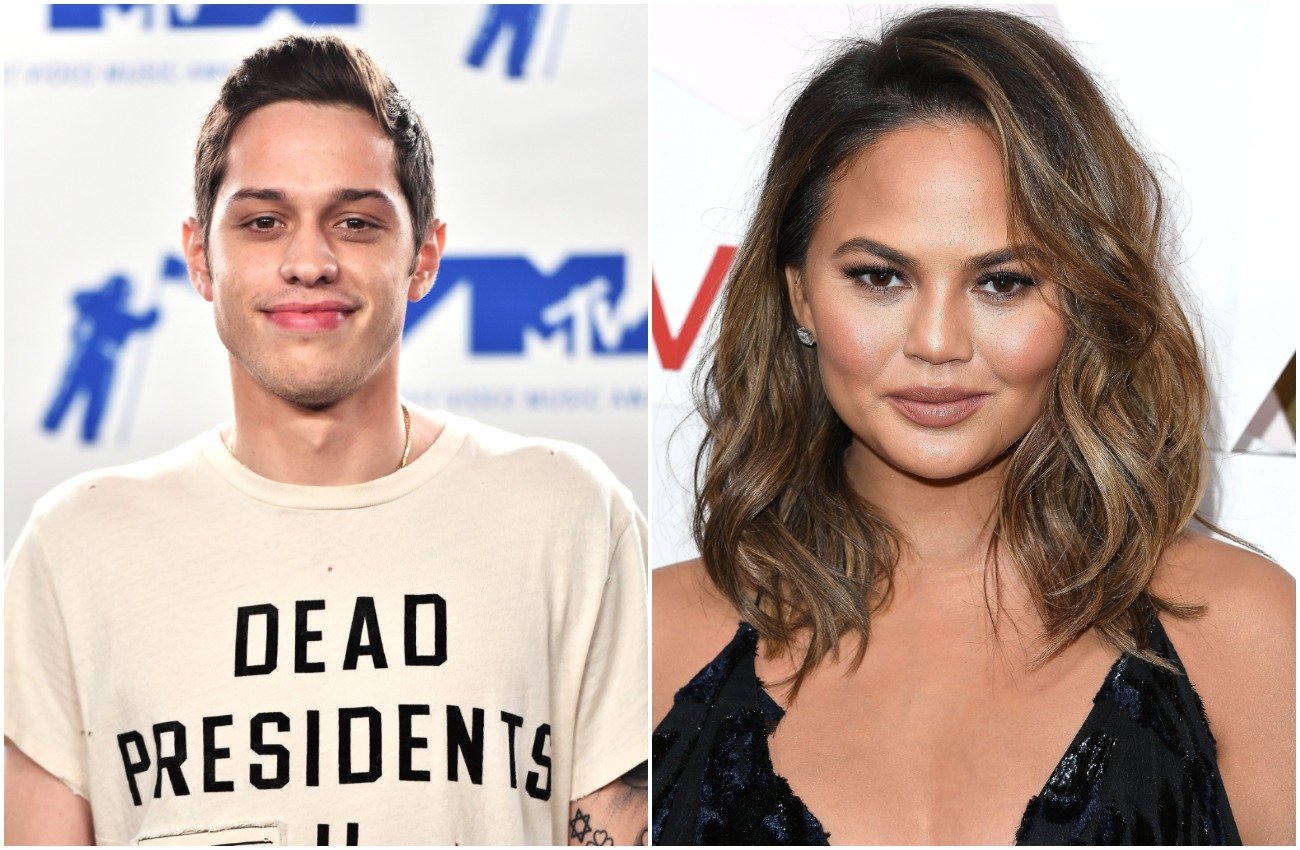 What happened with Chrissy Teigen's bullying scandal?
For years, Teigen had created a reputation on social media for her raw, honest commentary on different topics. However, these comments have gone too far at times and crossed the line into bullying.
Courtney Stodden, who attracted attention in the early 2010s for marrying 50-year-old Doug Hutchison at the age of 16, told The Daily Beast in May 2021 that Teigen sent them very demeaning messages.
"She wouldn't just publicly tweet about wanting me to take "a dirt nap" but would privately DM me and tell me to kill myself," Stodden said. "Things like, 'I can't wait for you to die.'"
Teigen subsequently received a lot of backlash, and she soon issued a public apology to Stodden. Teigen wrote in a series of tweets, "Not a lot of people are lucky enough to be held accountable for all their past bull**** in front of the entire world. I'm mortified and sad at who I used to be. I was an insecure, attention seeking troll… I'm so sorry, Courtney. I hope you can heal now knowing how deeply sorry I am."
This incident has led many people to dig up old tweets Teigen made to other celebrities. Aside from Stodden, Teigen also attacked stars like Lindsay Lohan, Sarah Palin, and Quvenzhané Wallis.
Teigen has since lost deals with companies like Macy's and Bloomingdale's.
Pete Davidson threw shades at Chrissy Teigen on 'SNL'
RELATED: 'SNL': Pete Davidson No Longer Lives With His Mom, Look Inside His New $1.2 Million Apartment
Teigen's bullying scandal has rocked the entertainment industry, so perhaps it was not surprising that Teigen got a mention on SNL.
Pete Davidson was a guest on the show's "Weekend Update" segment, where he talked about the coronavirus (COVID-19) pandemic. He joked, "My therapist said it's important to practice self care which is why she stopped taking my calls. If there's one good thing about the pandemic beside getting Chrissy Teigen out of our lives. I'm relieved."
Pete Davidson also talked about Bill Gates' divorce
RELATED: Pete Davidson Has a Not-So-Secret Admirer in This Teenage Disney Star
Another celebrity who has been making headlines recently is tech mogul Bill Gates. In early may, Gates and his wife of 27 years, Melinda Gates, announced they were getting a divorce.
Davidson also poked fun at Gates' divorce when talking about the COVID-19 vaccine. Additionally, he made a reference to a conspiracy theory that Gates authorized putting trackable microchips into the vaccine.
"If you're vaccinated, it's okay to relax, Davidson said. "People aren't getting the vaccine because they think Bill Gates is trying to put a microchip inside you. But, trust me, if he was that much of an evil genius, Melinda would have signed a prenup."