'SNL': Samuel L. Jackson Reportedly Dropped the F-Bomb Due to Bad Timing
Saturday Night Live occupies a bizarre space in pop culture. It has a reputation as an edgy comedy sketch show that frequently tackles controversial and political topics head-on while also acting as the launching pad for some of comedy's raunchiest stars.
At the same time, the series airs on network television, and that makes it subject to the rules of the FCC. Some stars who have run afoul of the strict language rules for the show have even found themselves banned. 
As you might imagine, having Samuel L. Jackson — famous for his F-bombs — on SNL was always a bit precarious, and no one should have been all that surprised when he inevitably dropped one while guest starring on the show. Jackson, however, insists that the incident wasn't what it seemed.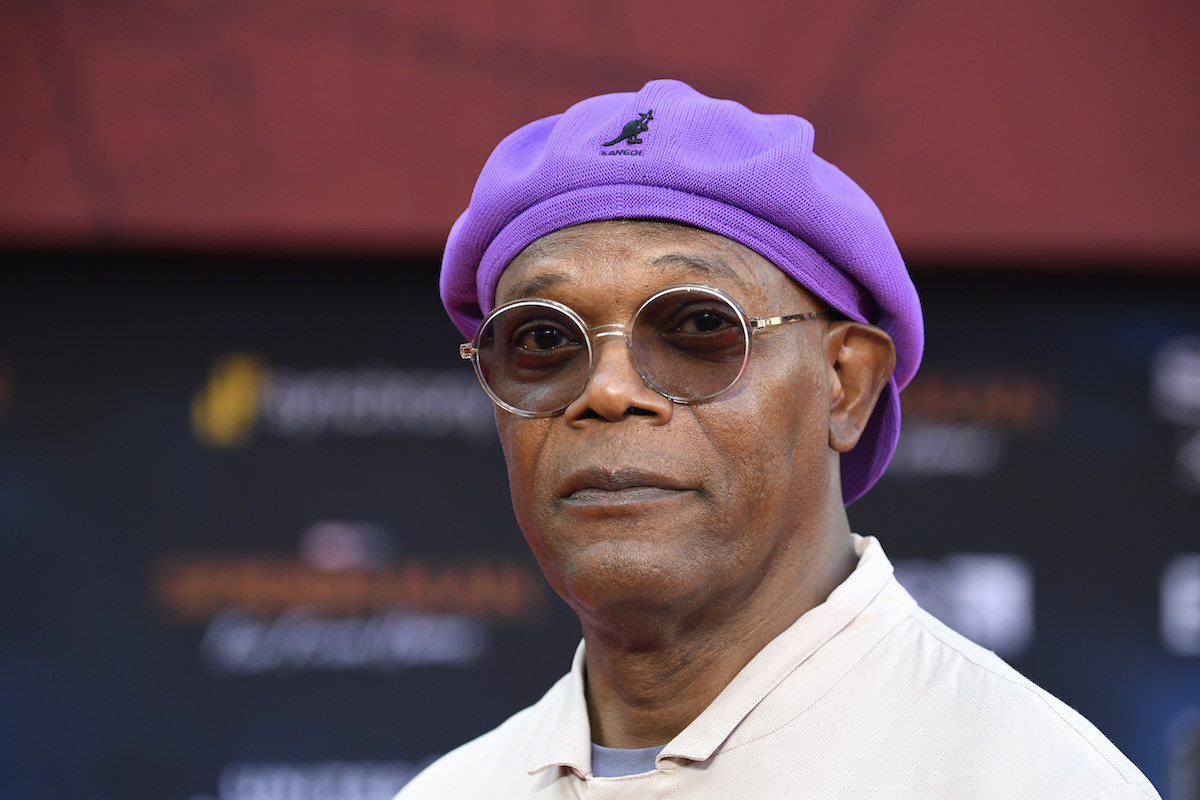 Samuel L. Jackson is a wide-ranging and celebrated actor
It might be easier to list the films that Jackson hasn't been in than to go over his extensive and varied filmography in detail. Since his earliest credited appearance (1973's Together for Days), Jackson has performed in 193 roles.
Notably, Jackson has been in a little bit of everything. Films like Do the Right Thing (1989) and A Time to Kill (1996) provided Jackson a platform for his well-honed activist side, but he certainly did not get pigeonholed into those roles. 
Jackson has performed in serious dramas like Losing Isaiah (1995) and The Caveman's Valentine (2001) but has also been right at home in action flicks like Jackie Brown (1997), Die Hard with a Vengeance (1995), and Kill Bill Vol. 2 (2004). He's also a prolific actor who has often put out multiple films in a single year — including seven in 1994 alone! Classics like Pulp Fiction (1994) and Jurassic Park (1993) ensure that even those who best know Jackson from his more recent performances in the Star Wars films are still familiar with his diverse body of work.
With multiple projects in production, Jackson — who is currently 72 years old — shows no signs of slowing down. 
His dirty mouth has made Samuel L. Jackson famous
There's no doubt that his acting talents have earned him his fame, but his tendency to say "f**k" certainly has helped define his career. Jackson has attributed his use of the word "motherfu**er" to a stammer he's had since childhood. Apparently, the vulgarity helps get his speech back on track. 
His dirty mouth has become a running gag all across Hollywood, and tired parents everywhere rejoiced when Jackson read a rendition of the parody book Go the F**k to Sleep as a bedtime story. Meanwhile, he's putting his signature linguistic flair to good use during the pandemic, urging viewers of Jimmy Kimmel Live to "stay the f**k at home."
From his on-screen characters to his interviews to his jokes, Jackson's profane vocabulary is part of his appeal. 
Samuel L. Jackson dropped an F-bomb on 'SNL' . . . or did he?
When Jackson appeared as a guest on SNL back in 2017, the show's producers had to be holding their breath a bit. Would he slip up and drop a forbidden word while the show was rolling live?
At first, Jackson insisted that he did not say "f**k" but instead said only "fuh" before getting cut off — as the sketch was planned. 
According to Entertainment Weekly, however, it sounds like Jackson does indeed know that he ended the word on the air. He doesn't think it's his fault though. He blames Kenan Thompson.
"He was supposed to cut me off," Jackson explained of the sketch's planned cadence. When pressed, Jackson continued: "I'm just saying, I'm used to working with professionals that know their lines."