'SNL': Sinéad O'Connor Made a Statement Tearing Up a Photo of Pope John Paul II
Saturday Night Live has had its share of fans and detractors over the years. One element of the NBC sketch comedy show everyone can agree on is that its very airing represents an impressive achievement each week. The amount of work that goes into producing each episode of one of the longest-running TV shows requires dedication and hard work from a talented cast. And because SNL is live, the producers must trust the performers to stay on script and not do something that might shock or surprise anyone. 
Irish singer Sinéad O'Connor once broke that trust to protest what she viewed as an injustice. And it became one the most infamous moments on SNL. Here's how it went down. 
The role of the 'SNL' musical guest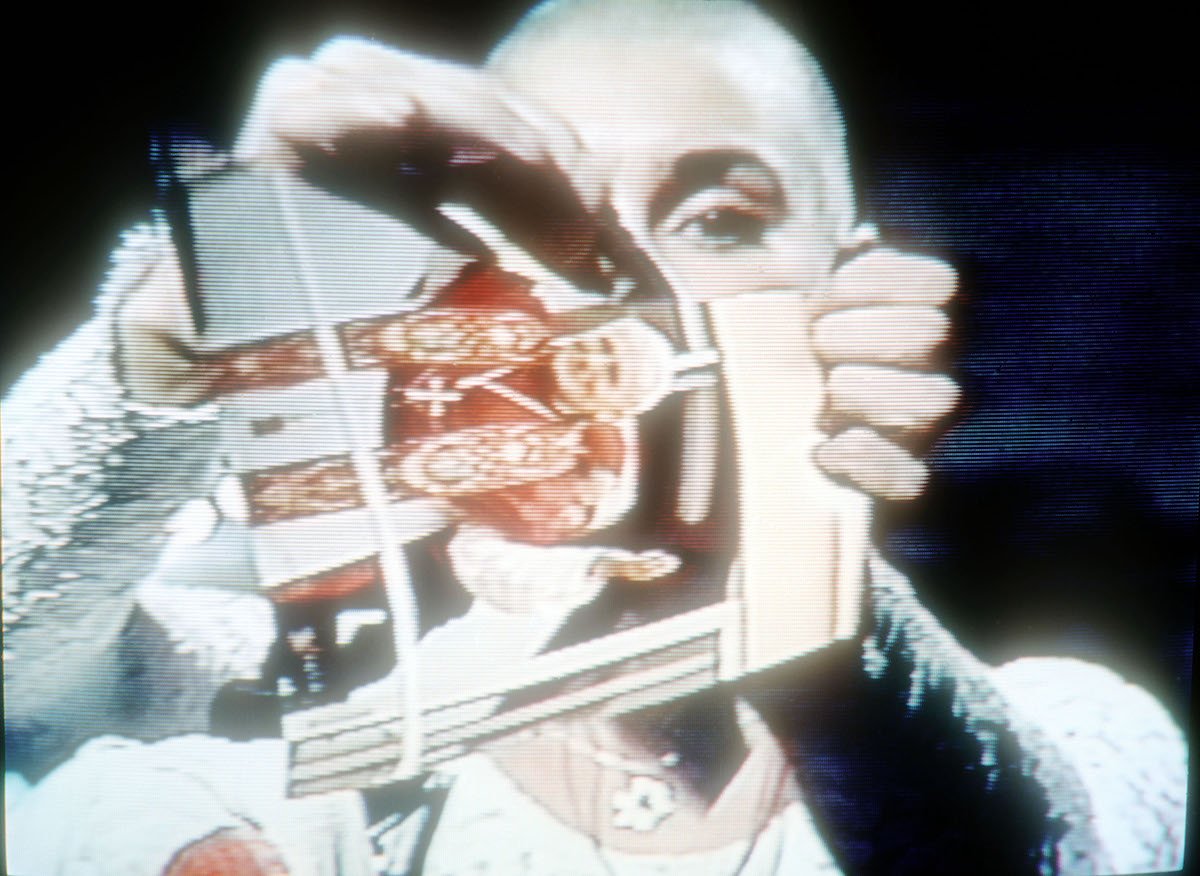 SNL is largely built around comedy sketches. The show begins with a cold open. This sketch opens the show before an introduction. From there, the guest host performs a comedic monologue to introduce the show. Then there are mainly sketches, with the news commentary piece 'Weekend Update' coming about a half-hour into the 93-minute showcase. 
The show also features a musical guest. That guest gets two opportunities to perform: once in the show's first half and once in the second half. Musical guests are usually artists who are popular at the time of the show's airing. Sometimes, SNL books a lesser-known act that becomes famous due to appearing on the show. The musical guest breaks up the show's otherwise comedic entertainment. 
One of the coolest aspects of the musical guest is that SNL typically samples artists from multiple genres. One week could be a country music star. The next could be a talented singer-songwriter, followed by a hip-hop artist, followed by an R&B crooner. The show embraces the variety of artists who've achieved some level of popularity. 
Who is Sinéad O'Connor? 
Sinead O'Connor is an Irish singer-songwriter who gained notoriety in the early '90s for several hit songs. According to Biography, her most popular single was "Nothing Compares 2 U," a sad romantic ballad famously penned by Prince. Audiences knew O'Connor for her powerful, emotionally deep singing voice and her signature shaved head. 
O'Connor also became notorious for her outspoken political views. In 1989, she publicly announced her support for the controversial Irish Republican Army (IRA), an endorsement she later recanted. In 1990, she refused to take the stage at a New Jersey concert if the U.S. National Anthem was played before the show. And she boycotted the 1991 Grammy Awards despite winning for Best Alternative Album. Her protest was over the "extreme commercialism" of the Grammys. 
But O'Connor's most infamous political stunt came in an SNL episode. 
The time Sinéad O'Connor ripped up a picture of the pope on 'SNL'
SNL generally trusts its performers and guests not to do anything off-script or unpredictable. O'Connor violated that trust to make a political point during her first appearance on the show. 
According to History, O'Connor appeared on SNL on October 3, 1992. Actor Tim Robbins was hosting that night. During one of her musical performances, O'Connor opted not to perform a song from her album. Instead, she sang a haunting a cappella rendition of Bob Marley's "War." At the end of the performance, she stated, "Fight the real enemy," held up a picture of Pope John Paul II, and tore it to pieces. 
O'Connor said her actions were a protest against alleged child abuse perpetrated by Irish Catholic Church priests. NBC received thousands of angry calls. O'Connor was lambasted publicly and never appeared on the show again. It became the most infamous moment in the show's history.