'SNL' Star Abby Elliott Says Talking About Her 'Emotionally Difficult' IVF Experience Helps Her Survive It
Abby Elliott joined the cast of SNL in 2008 and became well-known for her spot-on impersonations of people like Zooey Deschanel and Rachel Maddow. She left the show in 2012 and went on to work on several other projects such as Bravo's Odd Mom Out. She has now been promoting her recently premiered show, Indebted, and has opened up about something very personal in her life: in vitro fertilization.
Abby Elliot met her husband Bill Kennedy while working on his film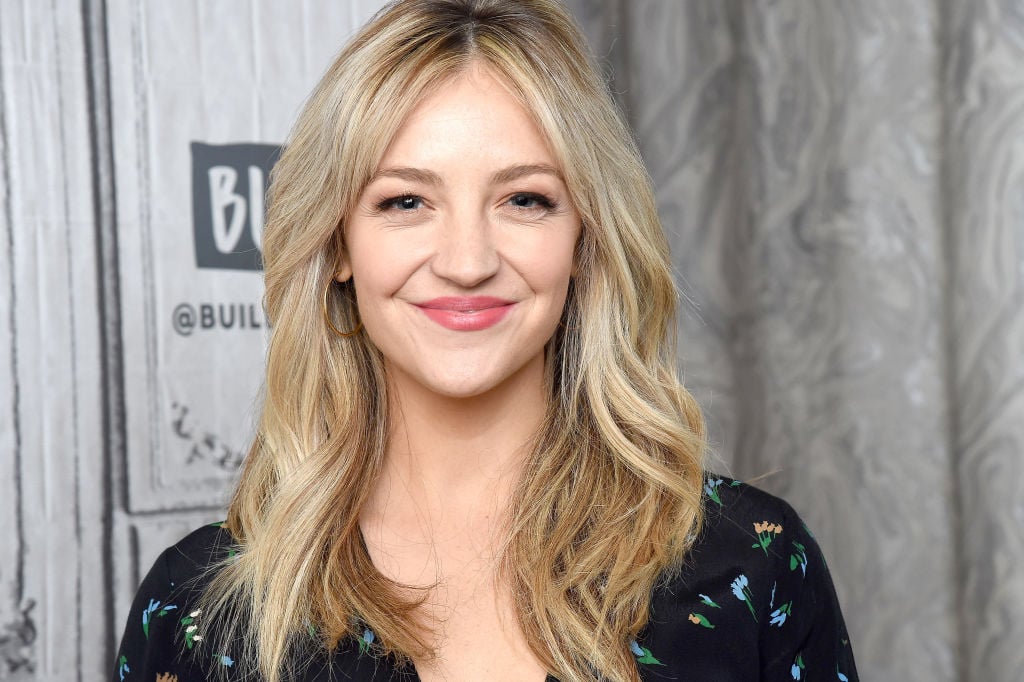 Bill Kennedy is a screenwriter who used to write for House of Cards. He wrote the script for the 2014 film Sex Ed in which Elliott starred. Elliott and Kennedy met during the filming and dated for a year and a half before he carried out a romantic proposal in 2015.
With the help of a friend, Kennedy had their apartment decorated while he and Elliott were out for a drink. He insisted they go back home to eat, which was a hard sell since they were at a bar with food. Eventually, Elliott relented and arrived home to a wonderful surprise.
"He did it in our apartment and it was beautiful. There were flowers everywhere," she told The Knot about the proposal. She went on to say: "It was really beautiful and he was traditional and got down on one knee. It was just very simple but lovely and wonderful."
In another traditional move, had also asked permission from Elliot's father.
Abby Elliott's father Chris Elliott was very involved in the wedding
Chris Elliott is also an SNL alum and will soon be finishing up his time playing the mayor, Roland Schitt, in the comedy series Schitt's Creek. In an interview with Seth Meyers, Abby Elliot shared that her dad was very concerned about the amount of alcohol at the wedding; he thought they needed more.
On the morning of the wedding, Chris Elliott drove to New Hampshire where alcohol sales are tax-free and returnable and bought more alcohol for his daughter's backyard wedding and reception. He also made a point to slip the neighbors $100 bills and bottles of alcohol for the upcoming noise they'd be experiencing.
This prompted Meyers to comment: "Wow, your dad ran the wedding like you'd run an underground drinking establishment."
Abby Elliott has always wanted to be a mom
In a recent interview on The Kelly Clarkson Show, Abby Elliott was asked what she would be doing for Valentine's Day. She explained that she was going through the process of in vitro fertilization, IVF, and that for the holiday she'd be getting "shots in her butt by her husband." She added sarcastically, "It's very romantic."
Elliott shared that she had always wanted to be a mom, and had a little baby doll she used to push around in a stroller. IVF is part of her continued efforts to make that dream a reality and she thinks the process is a miracle in and of itself, and one that should be talked about more openly.
Elliott went on to say that she believes the topic isn't talked about by women enough and that there needs to be more understanding and awareness raised. Clarkson chimed in to agree, saying that she has several friends that went through it and felt shame and depression over their struggles with infertility.
Talking openly about IVF made Abby Elliott feel better
After Elliot's interview with Clarkson, she shared a still from the segment on Instagram with the caption saying in part: "This is an emotionally difficult process but in my case talking about [IVF] and hearing other people's stories has made me feel less alone. To anyone going through infertility, you are so strong."
This wasn't her first time mentioning the procedure on her Instagram. Last September she posted a wedding photo on her anniversary with Kennedy and wrote: "3 years, 1 yorkie poo, 1 move to Los Angeles, 5 frozen embryos later—Love you more than ever."
In the age of celebrities being more and more open about their personal struggles, fans can rest assured that they are just as human as the rest of us.