'SNL' Star Aidy Bryant on Getting 2 Emmy Nominations: 'It Seems Insane'
Aidy Bryant is a steady presence on the airwaves between her recently-ended Hulu show Shrill and NBC's iconic Saturday Night Live. Nominated in two categories for the 2021 Emmys, Bryant sees the recognition as the perfect way to conclude her popular streaming series.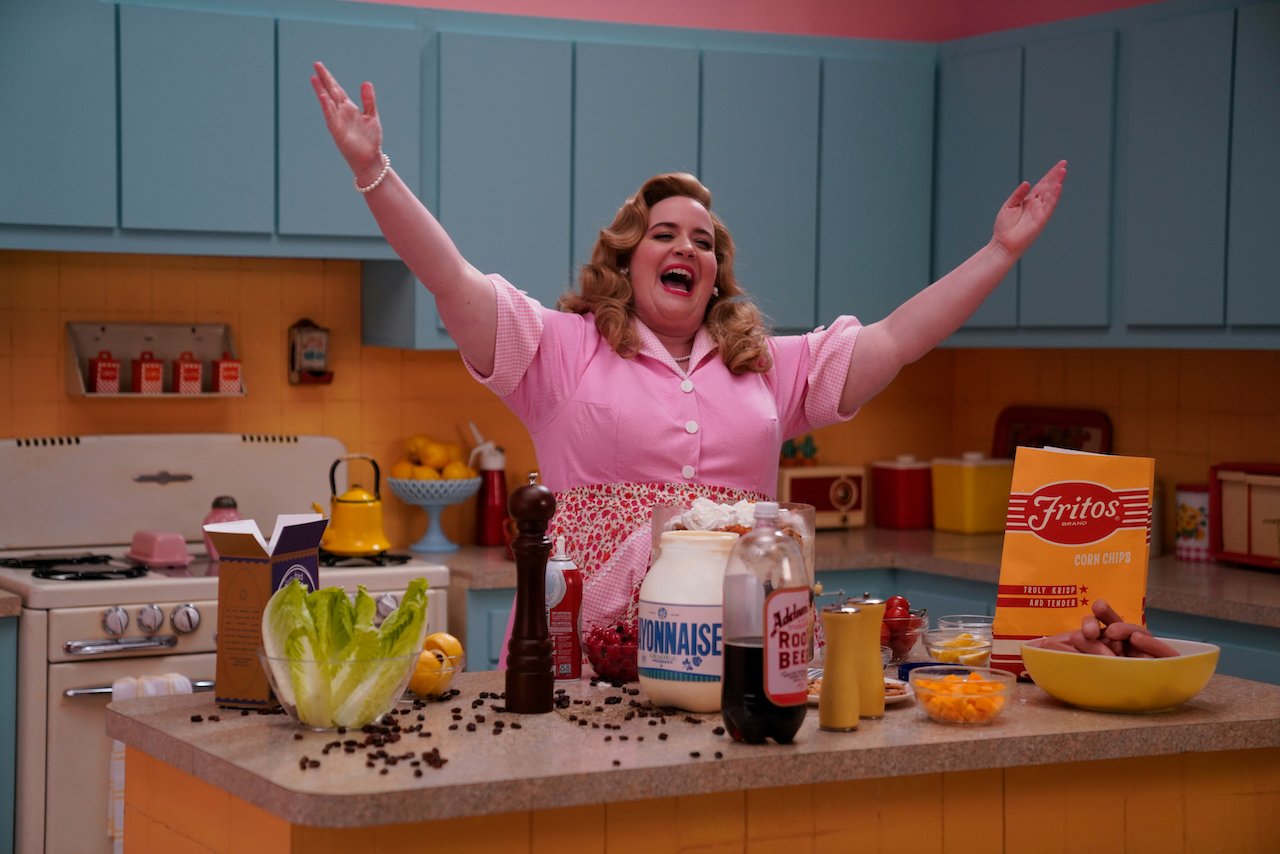 Aidy Bryant was on FaceTime when she got the Emmy news
Bryant described being bombarded with texts when the Emmy nominations were released, and initially thought she was about to receive some bad news.
"I was in L.A., and I live in New York, and so I was on FaceTime with my husband and we were just catching up because I hadn't talked to him the day before," Bryant told Entertainment Weekly. "And I was FaceTiming with him, and then literally got 35 texts in one second. And so I immediately was like, 'Oh my God, something's happened. Something bad happened.' And then I opened it up and I was like, 'Wait, what?'"
Receiving nominations in the Outstanding Lead Actress in a Comedy Series for Shrill and Outstanding Supporting Actress in a Comedy Series for Saturday Night Live, Bryant has two opportunities to bring home the gold. The comedian is appreciative of the recognition on both fronts.
"It seems insane," Bryant remarked. "And I certainly at first was like, 'This is a mistake. No.' But it's also really, really nice."
'SNL' and 'Shrill' show 'both sides' of Aidy Bryant
Bryant teamed up with Lindy West and Ali Rushfield to create Shrill, which premiered in 2019. The series spotlights plus-size Portland writer Annie (Bryant), a shy journalist who finds empowerment by rejecting judgment from others about her weight. The Hulu series provided Bryant with a forum to show more range in her acting outside of SNL's comedy sketches.
"I feel like in a lot of ways, it's very nice to be acknowledged for both sides of who I am… because they are so different," Bryant explained of the nominations. "But they're both really important to me. Both express a part of who I am. So, yeah. It feels really, really nice. And especially because I just worked so closely with so many people at both shows, it feels like a nice acknowledgement of straddling that."
With Shrill having aired its final episode in May 2021, the SNL star sees the Emmy nod as a perfect ending to the show.
"It really does feel like this cherry on top to send it to the big ice cream shop in the sky," Bryant remarked.
Aidy Bryant plans to take time for herself
While the Emmy-nominated actor was passionate about her work on Shrill, she's looking forward to some down time now that the series has wrapped.
"There are days where I work sometimes 20 hours and then I have to turn around and do it the next day," Bryant told the Washington Post in April. "I'm too old for that. And I want to have a family. There's other pieces of my life that I want to tend to."
Though Bryant will still have a packed schedule with SNL, she's planning on incorporating some R&R into her day.
"Shrill has been this all-consuming side project that there's a piece of me that I'm like, 'Oh, I'd love to have my side project be myself', " she said.
Watch the 73rd Primetime Emmy Awards on CBS on Sunday, Sept. 19, 2021 at 8 p.m. ET.