'SNL' Writer Tim Robinson Reveals Some 'I Think You Should Leave' Sketches Were Left on the 'SNL' Cutting Room Floor
Saturday Night Live former writer Tim Robinson joked that being able to resuscitate discarded SNL skits for I Think You Should Leave gave him a sense of relief. "It is OK and I am OK," he laughed when asked about seeing the resuscitated sketches getting big laughs today.
Seth Meyers remembers Tim Robinson's discarded 'SNL' sketches
Robinson discussed his Netflix series with Seth Meyers, who also wrote for SNL, on Late Night with Seth Meyers. Meyers remembered some of the SNL sketches Robinson wrote that finally came to life on I Think You Should Leave. "And it was fun to watch because there are some things that I remember even you having written at SNL," Meyers recalled during Robinson's 2019 appearance.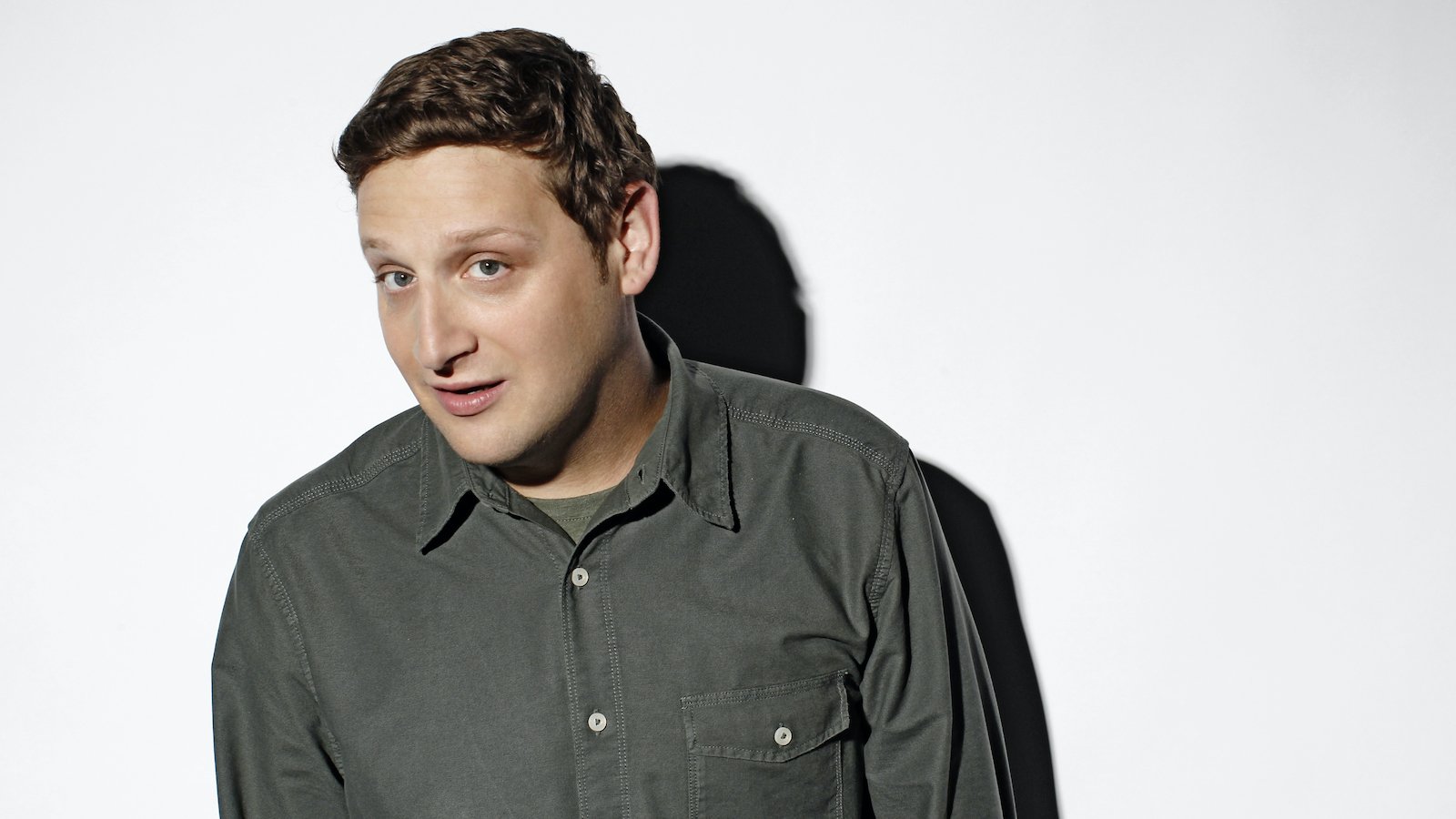 "You know for whatever reason didn't work there that sort of flourish here," Meyers observed. "Was that fun to find things that you thought were funny maybe five years ago and now finally have them fully realized on camera?"
"Absolutely," Robinson replied. "It was so great. Yeah, things that didn't work on SNL or like, yeah. It was so nice to be able to bring them back and be like OK, it is OK [laughs]. And I am OK."
Are 'SNL' cast members in 'I Think You Should Leave'?
"I Think You Should Leave is basically this whole statement of thesis for the whole show," Meyers also said to Robinson. "A lot of the characters are people who just fully commit to something. I mean that is the perfect sort of opening sentence of the sketch we just showed of people who will not admit they're wrong."
Meyers showed a clip from the wild airplane sketch where comedian Will Forte enacts his revenge to make a man's plane ride hell.
Meyers also pointed out that a slew of SNL cast members and writers appear in I Think You Should Leave. "There were so many guest stars I recognize that we're friends with," he recalled about the series. Meyers recalled the focus group sketch. An unrecognizable Forte played an elderly man whose wild demands derail the entire group. In addition to Forte, other SNL cast member cameos include Cecily Strong, Michael Che, Andy Samberg, and more.
Did Tim Robinson know why some of his 'SNL' sketches didn't make it to air?
Robinson and writing partner Zach Kanin, who also wrote for SNL told The New Yorker they didn't know why some of their sketches didn't make it to air on SNL. "You do your thing, and then the meeting happens," Robinson said. "If your sketch isn't picked—even if you did well—you don't know the reasons why you didn't get picked. And some of those reasons may be that some celebrity was like, "I'm not f**kin' doing that." There were people there trying things that were so funny, and so . . . I wouldn't say outlandish, but different. James Anderson would write stuff that was so funny, and so good, and so weird."
Kanin said the stuff they wrote for SNL typically got stuffed toward the end of the show. "The stuff we wrote was mostly for the back half of the show, the way Lorne [Michaels] puts it together. It just depended on the idea and the host," he said.
How does Tim Robinson determine if a sketch will make it on 'I Think You Should Leave'?
Robinson shared how he and Kanin determine which sketches make it for I Think You Should Leave now that they are in control of the show. "Nothing too set in stone," Robinson said. "It's more of a gut check.
Zach and I are pretty together on what we like and what we don't like, and what we feel is too unbelievable. We're just in synch in what we like, but none of it is set in stone. We can feel what's right and what's wrong."