'SNL' Turmoil: Cancellations, Limited Cast, and Changes Amid COVID-19 Outbreak
Saturday Night Live has turned into a nightmare for production amid a coronavirus (COVID-19) outbreak as the omicron variant goes unleashed. Cases of people testing positive for the virus have surged in the past couple of weeks and have reminded everyone we're still in the middle of a worldwide pandemic. The NBC sketch show has been forced to scramble limiting its cast and crew on the set as well as cancellations.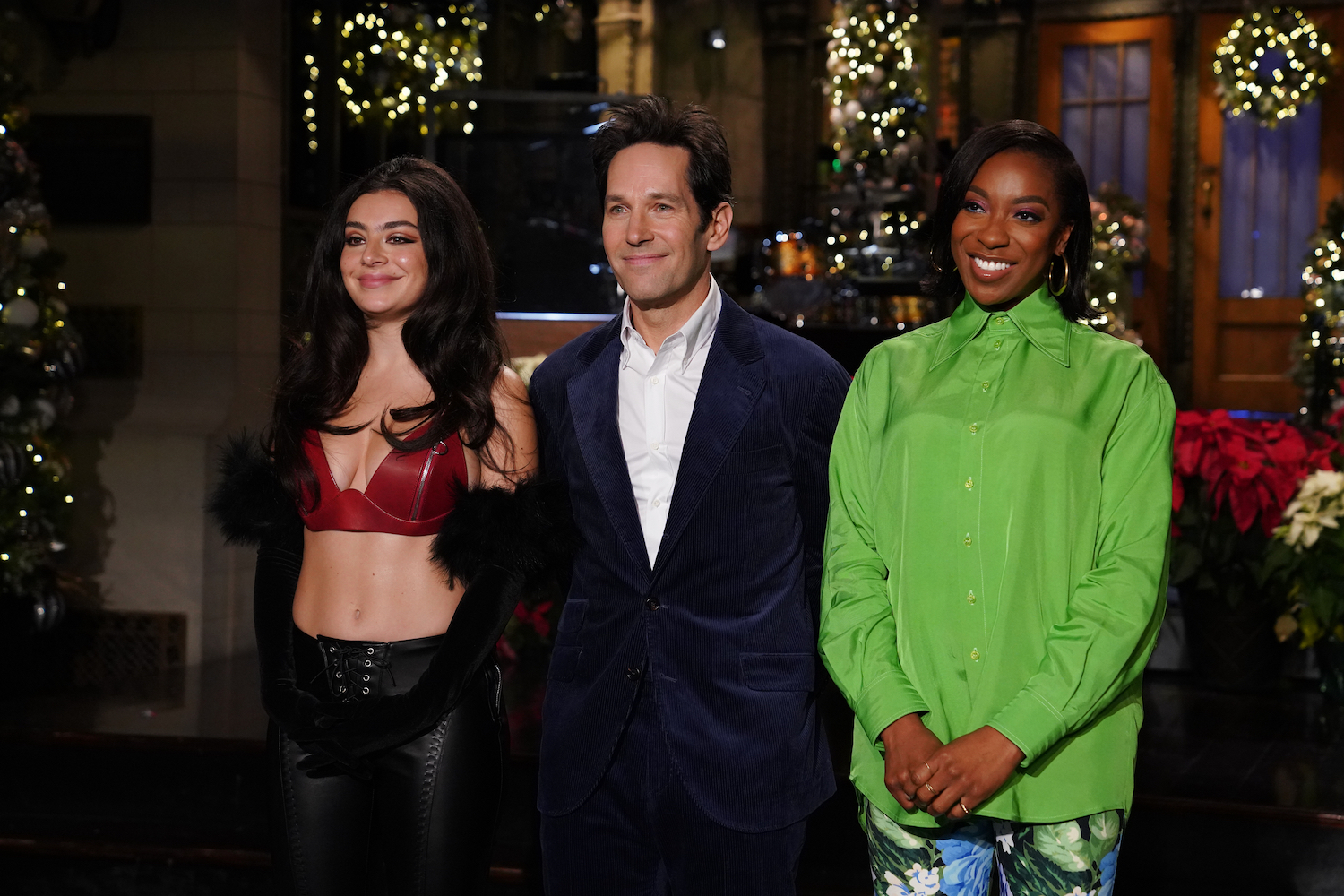 'SNL' goes without a live audience
As the late-night show got ready for their live recording on Dec. 18, production dropped a bombshell on fans. On the night that Paul Rudd was to host SNL, it was revealed that the show would go on without a live studio audience.
"Due to the recent spike in the Omicron variant and out of an abundance of caution, there will be no live audience for tonight's taping of Saturday Night Live and the show will have limited cast and crew," the tweet read. "The show continues to follow all government safety guidelines in addition to a rigorous testing protocol."
Charli XCX would no longer perform on 'SNL'
More devastating news hit SNL fans when musical guest Charli XCX also confirmed she would not be appearing on the show due to the outbreak. The "New Shapes" crooner released a statement on social media advising her followers she would not be performing on the NBC show.
"Due to the limited crew at tonight's taping of SNL, my musical performances will no longer be able to go ahead," she posted on Twitter. "I am devastated and heartbroken. Myself, Caroline, Christine, and all of our crews and teams have worked so hard all week alongside the SNL team to bring the most amazing musical performance to life."
"It can't happen this time but I'll be back," she added. I am currently safe and healthy but of course very sad. Please look after yourselves out there and make sure you get vaccinated if you haven't already."
In a follow-up tweet, the singer clarified that she didn't make the decision to pull out of her performance on SNL and it was production who made the call.
"Heya, just to clear up any confusion I didn't decide to cancel or pull out of the show tonight!" she tweeted. "We were informed at around 3 pm-ish that my segment of the show wouldn't be able to go ahead for everyone's safety and so there was nothing we could do."
Tina Fey takes over the 'Weekend Update' segment
"Weekend Update" is one of the popular segments of SNL and it's currently hosted by Colin Jost and Michael Che. However, when the newscast parody airs on the peacock network, a familiar face will be taking over Jost's seat. According to a report from The New York Post, Tina Fey will be subbing for Jost at the Update desk.
The report also mentions that Jimmy Fallon was "among the possibilities to pop up during Rudd's monologue," as he hosted the show for the fifth time. That would be a reunion for Fey and her former "Weekend Update" co-host. Fey hosted the segment with Fallon from 2000 to 2004 before Amy Poehler replaced the latter from 2004 to 2006.
Saturday Night Live airs at 11:30 p.m. ET, 10:30 p.m. CT, and 8:30 p.m. PT on NBC.