'SNL': Tyler Cameron, Amy Schumer, Chris Rock, and More Help 'The Bachelorette' Kim Kardashian Find Her 'Dream Guy'
Kim Kardashian was looking for love on Saturday Night Live's The Bachelorette spoof Dream Guy sketch. SNL Tyler Cameron, Chris Rock … and Amy Schumer surprised the audience on the celebrity-packed stage. Other big-name celebrities who appeared in the sketch, included John Cena, Jesse Williams, and Chace Crawford.  Kardashian had to make a big decision about her bachelor. So who has to "walk into the pit"?
'The Bachelorette' spoof sketch is SNL's 'Dream Guy'
Kardashian made the obligatory speech often seen on the popular dating show. "Wow, in front of me are some of the best guys I've ever met in my whole life," she said. "I mean you are all so amazing." The SNL audience goes wild as the camera spanned the starstudded lineup of bachelors.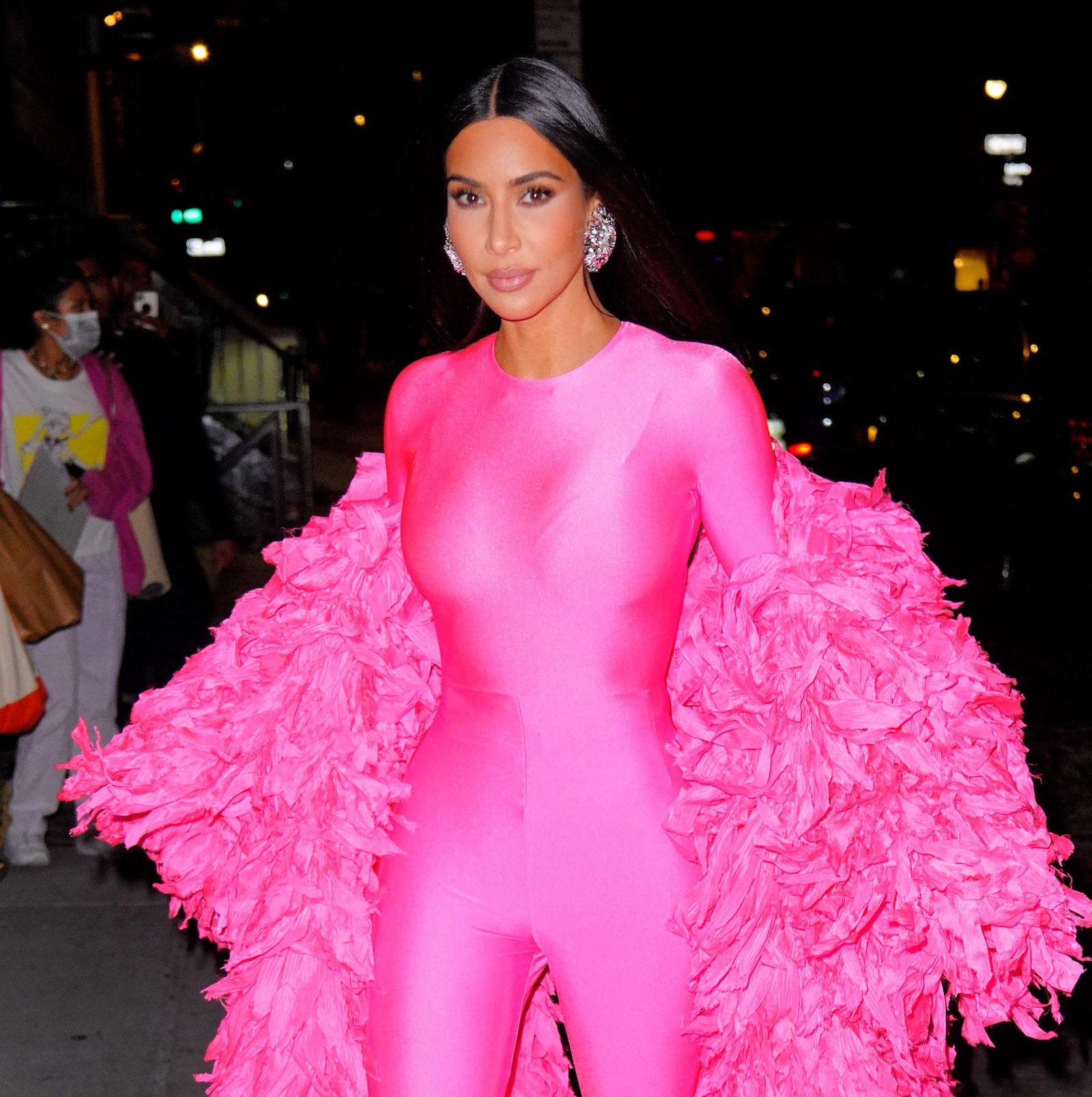 "When I look at you here there is no doubt in my mind that my husband is in this room," she continued. "In fact, I wish I could marry each and every one of you. But that would be way too many husbands." She then begins the process of giving out tokens to each of her chosen bachelors. "First up, Chase C," Kardashian said.
Kim Kardashian addresses each celebrity bachelor
Kardashian then goes through each bachelor, telling them why she had a connection with them. She said she loved hearing about Crawford's hit show Gossip Girl at the gocart track. Next up was Cameron, which sent the SNL audience cheering. "Tyler, thank you so much for showing me your perfectly hot body," Kardashian told Cameron. "That was really vulnerable of you." He accepts the token and added, "I'll see you in the hot tub."
NBA player Blake Griffin was her next bachelor, which was a cheeky move because Griffin was once connected to Kardashian's sister Kendall Jenner. She told him his behavior at the luau barbeque was unacceptable. Rock also received a token after making Kardashian watch all nine HBO specials while he mouthed the entire dialog.
But then she also chooses Amy Schumer?
The curveball of the sketch is when Kardashian said she "really connected" with one of the producers on the show. "Amy S," Kardashian said. In walks Schumer, which was a surprise for the audience. "Amy S, even though I have never dated a woman before, I just feel like there's something –" Schumer interrupted Kardashian with "Shhhh." She put her hands in front of Kardashian's face.
"I feel the same," Schumer said. Schumer then accepts the token "with both of my holes." While Kardashian did a good job of not breaking character, she's still seen laughing after Schumer delivered that line.
Kardashian then has to go back to her lineup of men. Williams is next and Kardashian said, "I didn't talk to you one single time this entire week." Adding, that he literally may be the "most attractive human I've ever seen." Williams accepts the token but then turns to the final two bachelors to tell them they are his best friends.
Who ends up in the firey pit?
The last token goes to Cena, of course. He's "mega jacked and rich." But added, "John C, I don't love that you have a wife." He said that's fair. She said he needs to "figure out" the "wife situation." But left standing is SNL cast member Kyle Mooney aka Zeke.
Dream Guy host played by Alex Moffat tells Zeke, "You did not receive tonight's token. Say your goodbyes and walk into the pit." Zeke said he's going to miss the guys and Amy Schumer. And then walks into a firey pit. "Zeke lost fair and square and paid for it with his life," Moffat says.