'SNL': Why Did Jack White Replace Morgan Wallen as Musical Guest?
Jack White took over as musical guest on 'SNL' but what led to Morgan Wallen's departure?
Jack White, from The White Stripes, quickly replaced country musician Morgan Wallen as Saturday Night Live's musical guest after Wallen was spotted partying unmasked.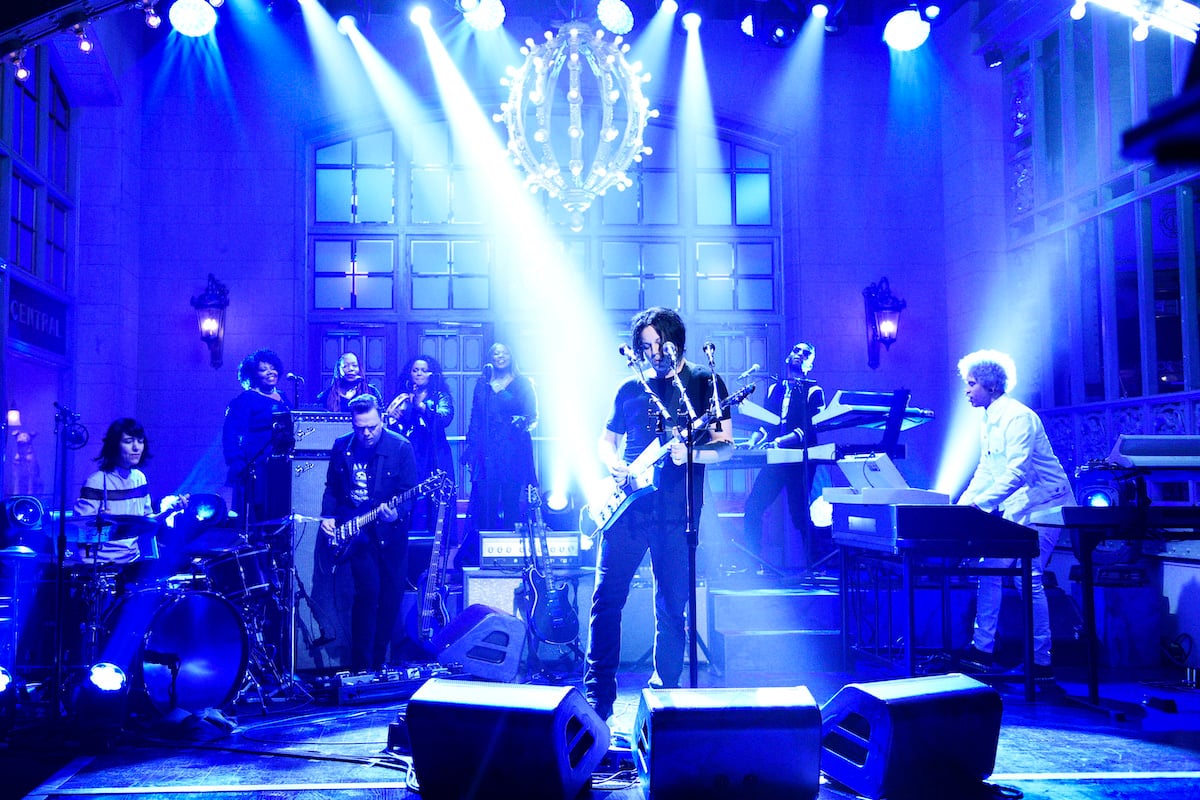 SNL returned to its live format after finishing the season virtually during the early months of COVID-19. But in order to safely perform in the studio, cast members and guests must adhere to specific COVID-19 protocol, which Wallen broke.
Wallen was busted via a TikTok video, which was discovered only days before he was scheduled to rehearse for SNL, NPR reports. Wallen later posted an apology video to Instagram where he admitted he need to reflect on his behavior.
Morgan Wallen expressed remorse
Despite being replaced, Wallen will be invited to return to SNL, according to NPR. But Wallen said making the apology video was tough and he understands the danger he could have brought to the show with his actions.
"I respect the show's decision because I know that I put them in jeopardy," he said in his apology statement. "On a more personal note, I think I have some growing up to do. I think I've lost myself a little bit. I've tried to find joy in the wrong places and, I don't know, it's left me with less joy. So I'm going to try to work on that. I'm going to step back from the spotlight for a little while and go work on myself."
A slew of fans reacted positively to his remarks. "Good for you! Take ownership, show respect, come back stronger," one person responded. "Do you!"
Jack White would be close to joining 'SNL's coveted 'five timers' club
The October 10 appearance will be White's fourth time on SNL as a musical guest, NPR reports. He has performed alone but also with his band The White Stripes. Former SNL hosts have formed an "elite" club of those who have hosted at least five times.
While musical performers don't appear to be included in the exclusive club, many have performed multiple times. Artists who have performed at least five times on the show include Rihanna, Arcade Fire, Maroon Five, and Sting.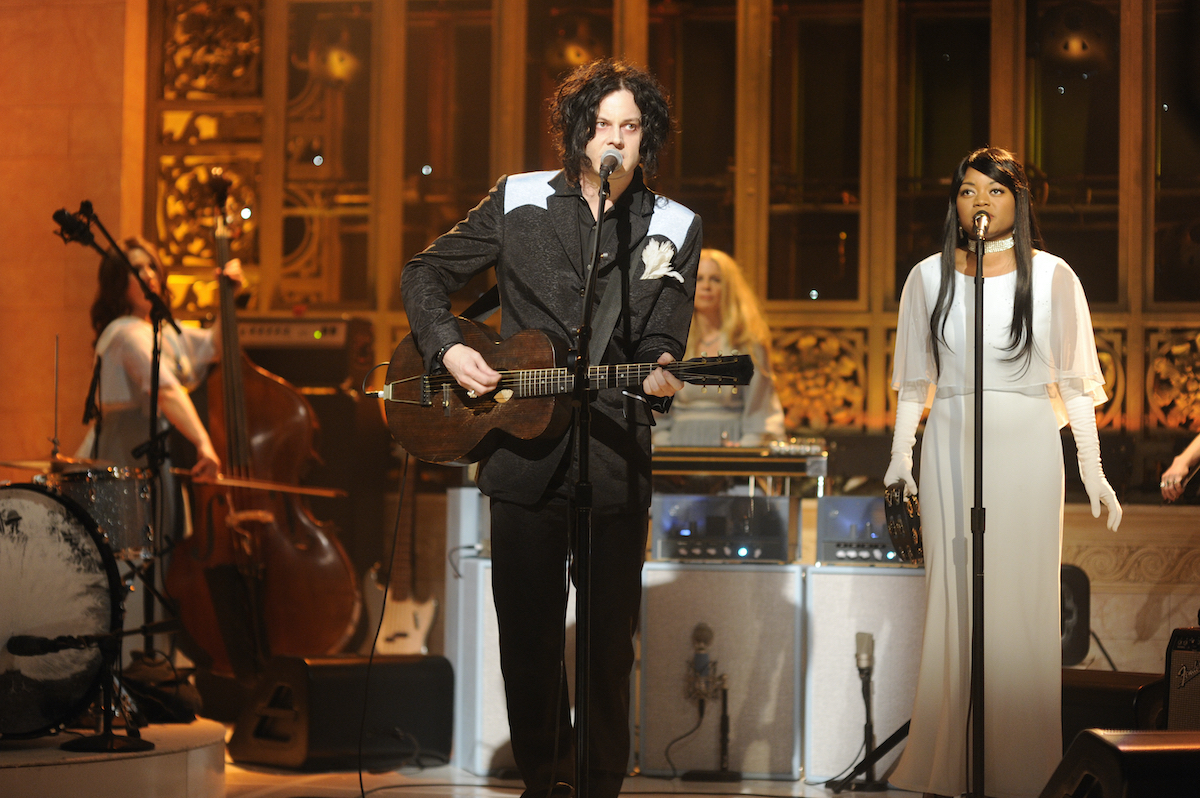 White shared a COVID-19 friendly photo before he jetted off to New York for rehearsals. "Jack in power trio mode. Tune in to @nbcsnl tomorrow night," he captioned an Instagram photo wearing a mask.
White is a Grammy-award winning artist
Although White is a multi-Grammy award winner, Buzzfeed noted that some fans were clueless as to who White was. "Funny. Everyone here is asking who Morgan Wallen is, and I'm like who tf is Jack White lol," one person tweeted. Another admitted they only knew White from "Lemonade by Beyoncé."
However, the Buzzfeed writer was reminded that The White Stripes' "Seven Nation Army" came out 17 years ago. Other well-known tunes include  "Fell in Love with a Girl" and "We're Going to be Friends."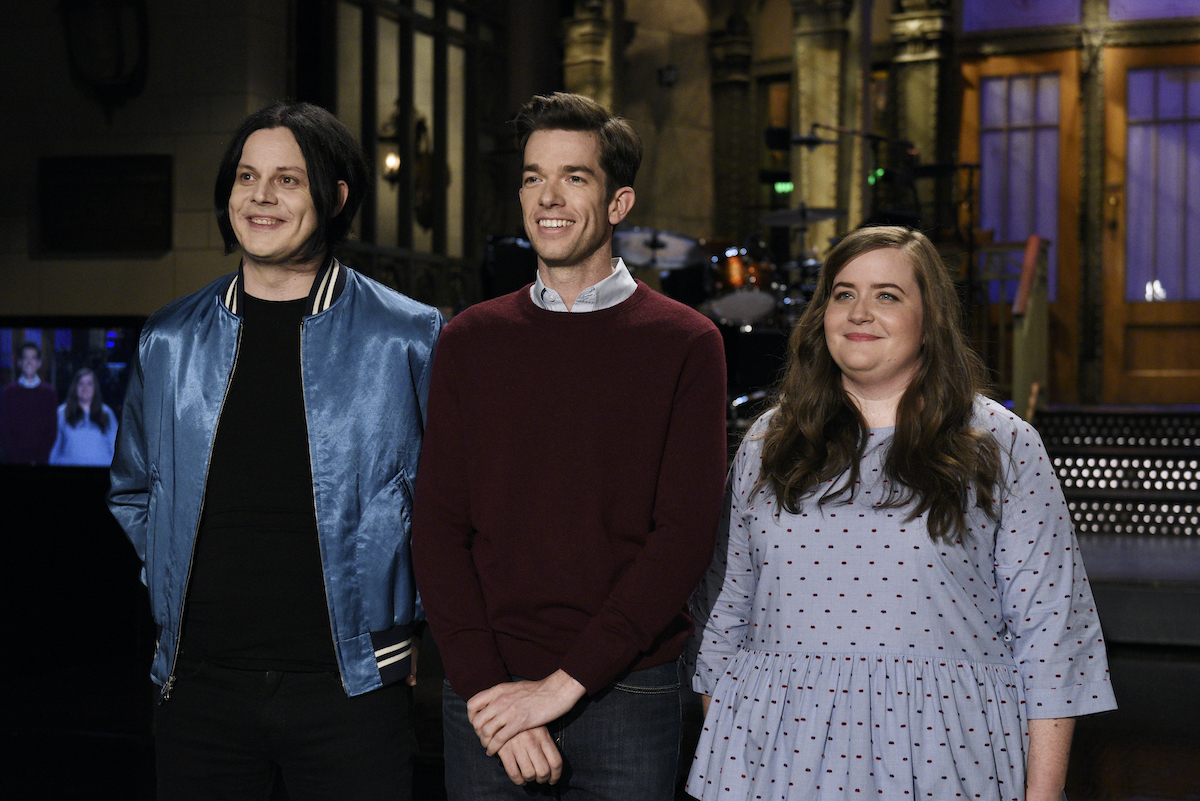 White, who is originally from the Detroit-metro area, also has a solo career, in addition to bands The Raconteurs and The Dead Weather.
White performs on Oct. 10 on SNL at 11:30 EST on NBC.