'SNL': Zach Galifianakis Failed as a Writer in Part Because of the Bizarre Sketch He Pitched to Britney Spears
Zach Galifianakis' run as a writer on Saturday Night Live was short lived — he only lasted for two weeks before losing the gig. His SNL failure was, in part, likely due to the bizarre sketch he pitched to Britney Spears when she hosted.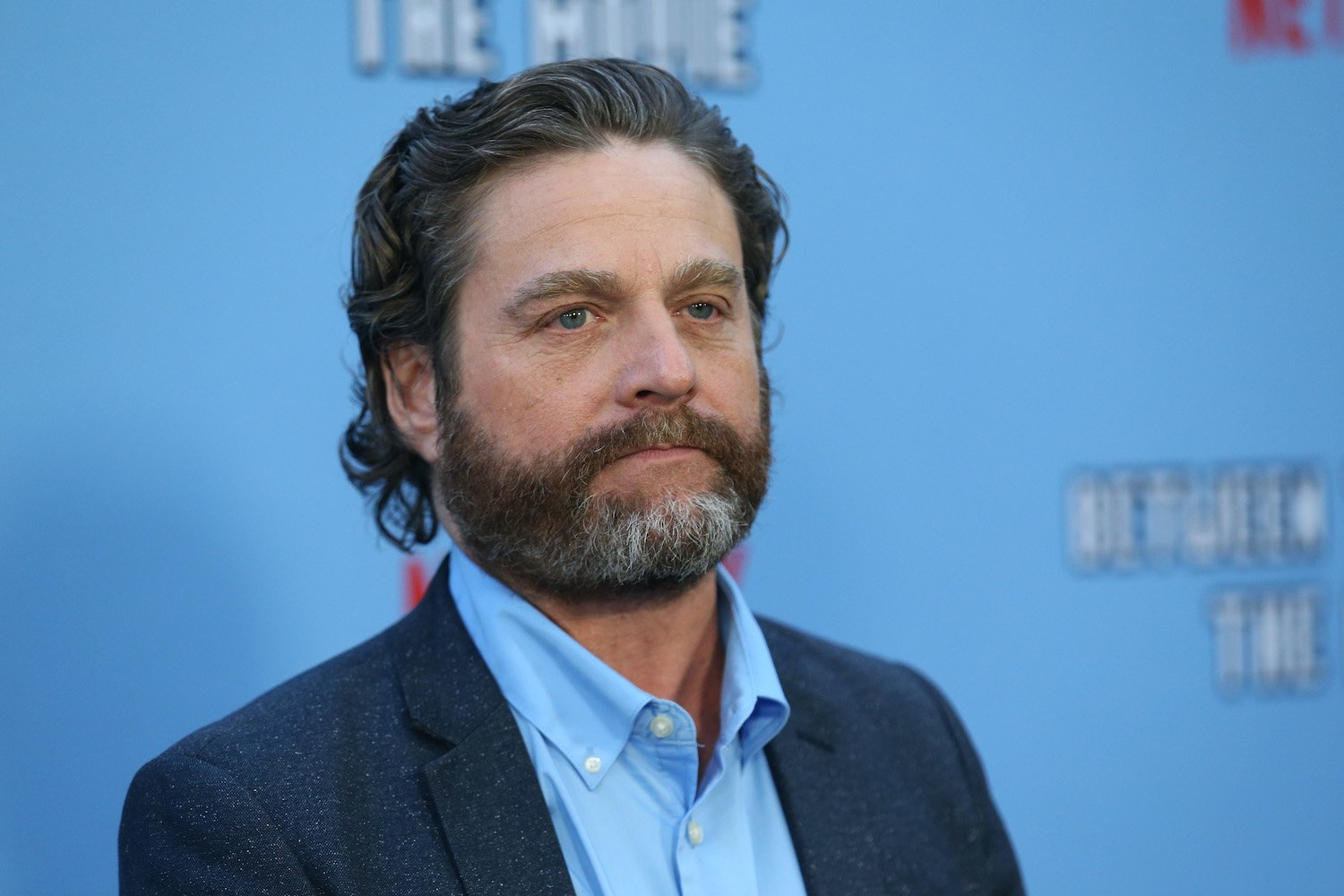 Zach Galifianakis pitched a sketch about Britney Spears that fell flat
When Spears hosted the show on May 13, 2000, Galifianakis, who was on a trial basis as a writer, pitched an idea to her for a sketch. It didn't go over well, however. In his words, he said he "just bombed very badly" when trying to pitch ideas.
During an interview with Rob Lowe for his Literally! podcast, Galifianakis reflected on his brief stint on SNL and the sketch about Spears' belly button that may have cost him the gig.
Galifianakis recalled the particular sketch that "bombed so hard." He had an idea that involved Spears' belly button, he explained, "because her belly button was always exposed then and I thought she needed to protect it."
He wanted Will Ferrell to play a security guard for Spears' belly button and the SNL cast member would be shrunk down with some green screen magic to guard her tummy.
"I've never seen a tumbleweed go through an office before," he said about how poorly the idea was received.
"It felt like a tumbleweed went right across the writers' room table, and a cricket riding it," Galifianakis recalled. "I'm not offended that no one liked it. It was probably bad."
Britney Spears was not impressed but let Galifianakis down easy
Galifianakis' belly button idea didn't get much response, but he decided to pitch another idea to Spears. She was kind when she shut down his idea, which involved her "being interviewed by Entertainment Tonight," he explained.
"There's no jokes. And during the middle of the interview you just start bleeding from the mouth," he recalled telling her.
Spears let the comedian down nicely, at least. "She looks at me and then she looks at the ground, and then I looked at the ground, and she looks back up at me, I look at her, and she goes, 'Yeah, that's funny,'" Galifianakis said.
Galifianakis called his 'SNL' experience 'a dream'
Galifianakis didn't have any bad feelings about not making the cut on SNL, however. It was, according to the actor, a "dream" to have the opportunity but was a difficult gig for him because he was a comedian.
"To be a fly on the wall in the writers' room … I didn't know what I was doing," Galifianakis explained. "I was doing standup, I had never written sketches to turn in. It was not easy — I don't know if 'supportive' is necessarily the word I would use there."
"But you're new there … in show business, especially as a standup, you get a thick skin," he said.
Galifianakis shared that he didn't have "any regrets" and went on to host the show three times.