SNL's Jason Sudeikis Recalls the 'Paintball Tournament' in His Boxers on Will Forte's Couch
Jason Sudeikis said he ended up partying hard with SNL's Will Forte one night. But when he woke up the next day on Forte's couch he thought he was going to fart, but he didn't ... it was far messier. He then had to hide it from his friend.
Jason Sudeikis from Saturday Night Live recalled a hilarious post-drinking bodily function debacle that occurred on friend, comedian Will Forte's couch. Sudeikis went into pretty deep detail with the story, sharing that he and Forte binged on booze and pizza the night before. He woke up and thought he was going to pass wind but ended up with a lot more.
Jason Sudeikis and 'SNL' buddy Will Forte had a 'paintball' problem
Sudeikis recounted the story on The Off Camera Show. "I happened to be on a flight with Will Forte, and he's said, you know, crash on my couch, I say, 'Are you serious? Thank you so much,'" he recounted. "So we go out that night, we go to a place called the Crocodile Lounge. Every beer you buy, you get a free little pizza. And we had a lot of beers. And so, therefore, we had a lot of pizza. I fall asleep on the couch."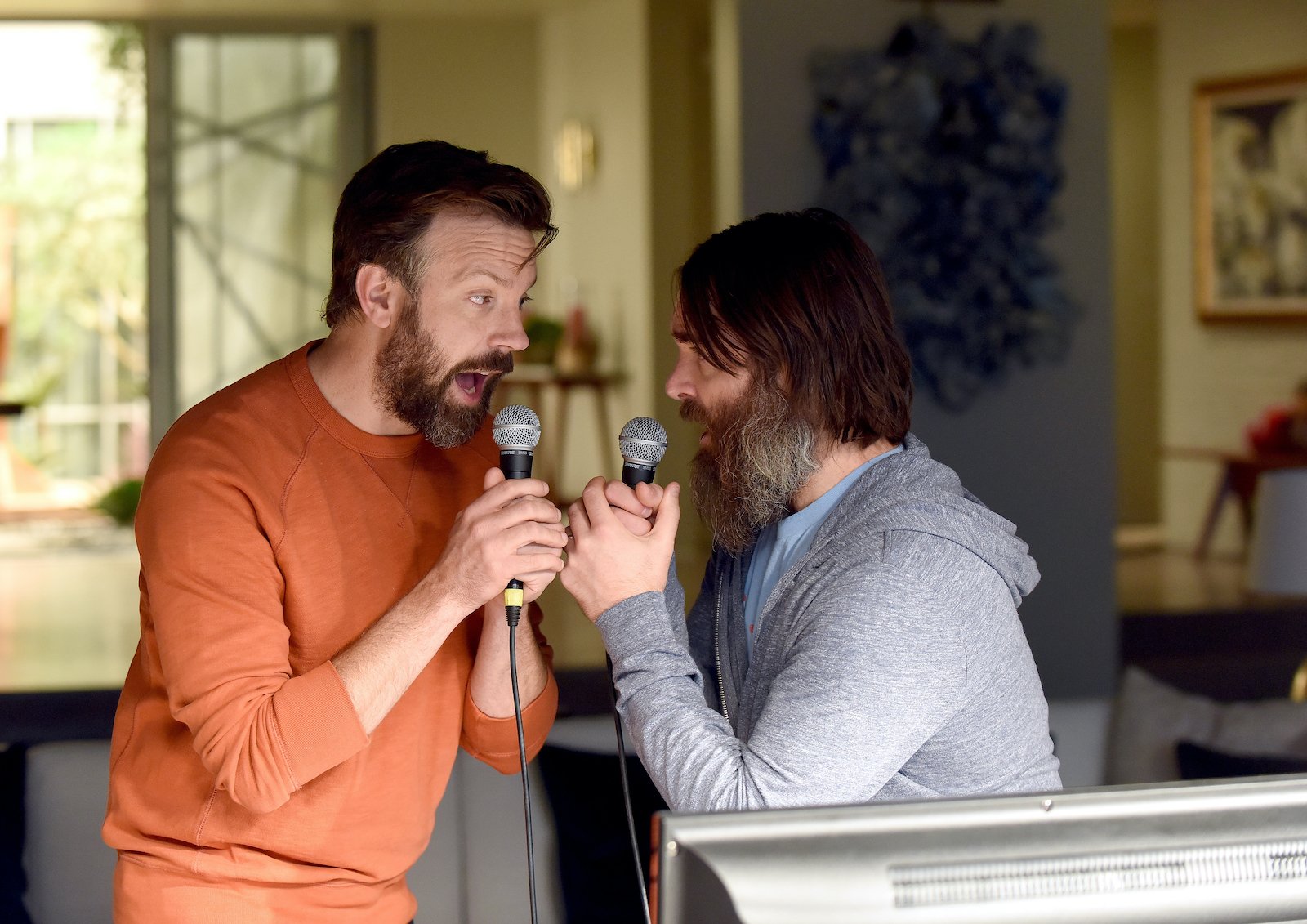 "The next day, I'm sitting there going, I got to fart, and so I like fart," he recalled. "And then just, I mean, [splat sound]. I mean like just my boxer briefs. I mean, like a paintball tournament happened in my pants. And I was just like, 'Oh, no, like, I never sh*t my pants in my life.' I get up and go to the bathroom. I close the door, boom his door opens! It's like 'Hey what do we got going?' You know, he's like, it's like a f**king sitcom timing."
The moment played out almost like sketch
Sudeikis admitted he had to think fast if he was going to cover up what happened. "And so like shaking out what's in there into the toilet," he recounted.
"And I come out in a bath towel, I was like, 'Hey, do you mind if I use the shower?'" Sudeikis continued. "He's like, 'Oh, yeah, sure, no problem.' Now he's in the kitchen, so I look over there. I see my bag because you know that stops the smell of sh*t."
"So maybe I rinsed it off as well as I can. And all the smell of stinky socks will get rid of it," he concluded. "And then Will's just like was like, 'Whoa, what did you do?' Like, I go, 'Oh yeah, I know that all the pizza I just took it down.' Now, Will can smell. Yeah, he revels in … he will put his nose in your butt to smell a fart. And so he's just like, 'Ooh, woo!' It's so silly. Our friend John Solomon is on his way over because they're going to go write."
The hilarious moment returned to haunt Jason Sudeikis
"I take the shower, I come out and he's taken out the matches and doing that whole thing and lighting them all up," he said. "And then he just goes, 'Wait, oh.' I thought, 'Oh no, he knows.' And he goes, 'I shouldn't have done that. John would have loved to have smelled that.' Because they're like twins [laughs]. The only thing he was bummed out that was that he got rid of the smell of the sh*t that he thought only occurred in his toilet. Not on his couch because he knew his buddy would like it. That's how nice of a guy he is."
"And then cut to like two months later, we're talking about something. And, you know, go, 'Oh my God, dude I didn't even tell you I sh*t my pants on your couch.' I told that story, and he's like, 'That's hilarious. I don't even remember what I did [with the underwear]. I don't know, they might still be in that Swiss Army duffle."