Snooki Revealed the 1 Uncharacteristic Drink She Chugged Before Her Audition for the 'Jersey Shore'
Many fans like to say that Nicole "Snooki" Polizzi is the roommate who made Jersey Shore fun to watch. However, she recently told fans that she needed "liquid courage" to audition for the MTV series. If she didn't chug half a bottle of this one ridiculous liquor, she might not be the star she is today.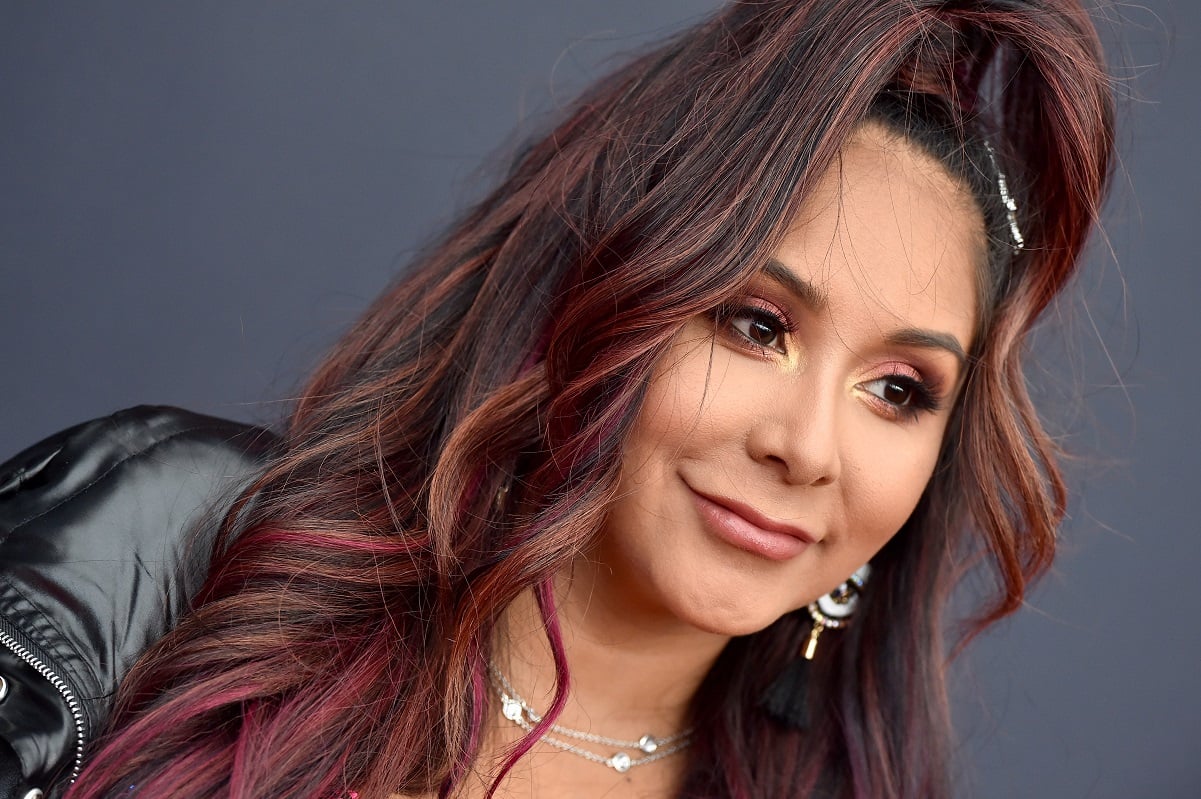 Why did Snooki join 'Jersey Shore'?
When Snooki joined the cast of the Jersey Shore in 2009, she was 22-years-old. Since then, she became a reality TV Star and led numerous talk shows on the web and television. She garnished over 13 million followers on Instagram and has a boutique — The Snooki Shop. However, there was a time where no one knew who she was, but Snooki swore back then that she would be on TV.
"I always told my friends in high school that I was going to be famous one day," Snooki said in a YouTube video. "I wanted to be on The Real World. When I was 19 or 20, I tried out for this show, Is She Really Going Out With Him? It was just like a one-episode thing. I did that with my ex-boyfriend."
RELATED: 'Jersey Shore': Vinny and Angelina's Twitter Fight Turned Into a '90 Day Fiance' Crossover
After her small taste of reality TV, she immediately wanted more. She made her tape for The Real World and sent it in. However, she was crushed when she didn't hear back. Polizzi was going to college to become a veterinary technician when she saw the Facebook and Myspace ad, "calling for all guidos and guidettes."
"This is my time to shine," she recalls thinking. "This is my show. I'm so excited. They had casting calls everywhere. I was going down the shore with my girlfriends. I've been going to shore a lot before the show. Before we got down to the shore, we made a pit stop. We went to the audition."
What did Snooki chug before her 'Jersey Shore' audition?
Snooki recalls that she was wearing a dramatic fur coat, a leopard dress, and her massive signature poof.
"I really played up the part," she explains. "I was me, but I was like times five because I really wanted to get on the show. I feel like it was like for me."
However, she was so nervous that she quickly drank half a bottle of liquor before going into the audition room.
RELATED: 'Jersey Shore' Fans Can Tell Who Pauly D is Dating in Real Life From Her Social Media Activity
"So before I walked in, I actually chugged So Co because that was my drink at the time," the reality TV star explains. Now, it's like wine or vodka seltzer, but at the time it was pure Southern Comfort."
Snooki was drunk when she arrived at the 'Jersey Shore' house
She chugged vodka at the final interview as well. Her bags were packed and ready to go when she went to the hotel with 20 other people for the final audition. Once chosen, she drove her '94 Accord drunk to arrive at the house. Snooki admits she was shaking when she walked into the house because she was so nervous.
RELATED: 'Jersey Shore: Family Vacation' Season 3 Finale Reveals Snooki Quit After Angelina's Wedding Drama
"That's why I drank so much — because I needed liquid courage."
Snooki never regrets going on the show because she met her best friends through Jersey Shore and her husband, Gionni LaValle. Polizzi married on Nov. 29, 2014, and has three children.