Snooki's Skincare Routine Uses Cat Litter in an Unusual Way
It's been a hot minute since America headed to the Jersey Shore with The Situation and crew, so here's a recap on the show's most memorable character, Snooki. Chilean born Nicole LaValle née Polizzi, better known as Snooki, was the pint-sized firecracker of the house on MTV's Jersey Shore when it aired from 2009 to 2012. She also later appeared on the spinoff shows Snooki and Jwoww (2012-2015) and Jersey Shore: Family Vacation (2018). Snooki was a fan-favorite character on basically all of these shows because she knows how to party hard, bring the drama, and say whatever hilarious stuff comes to her mind.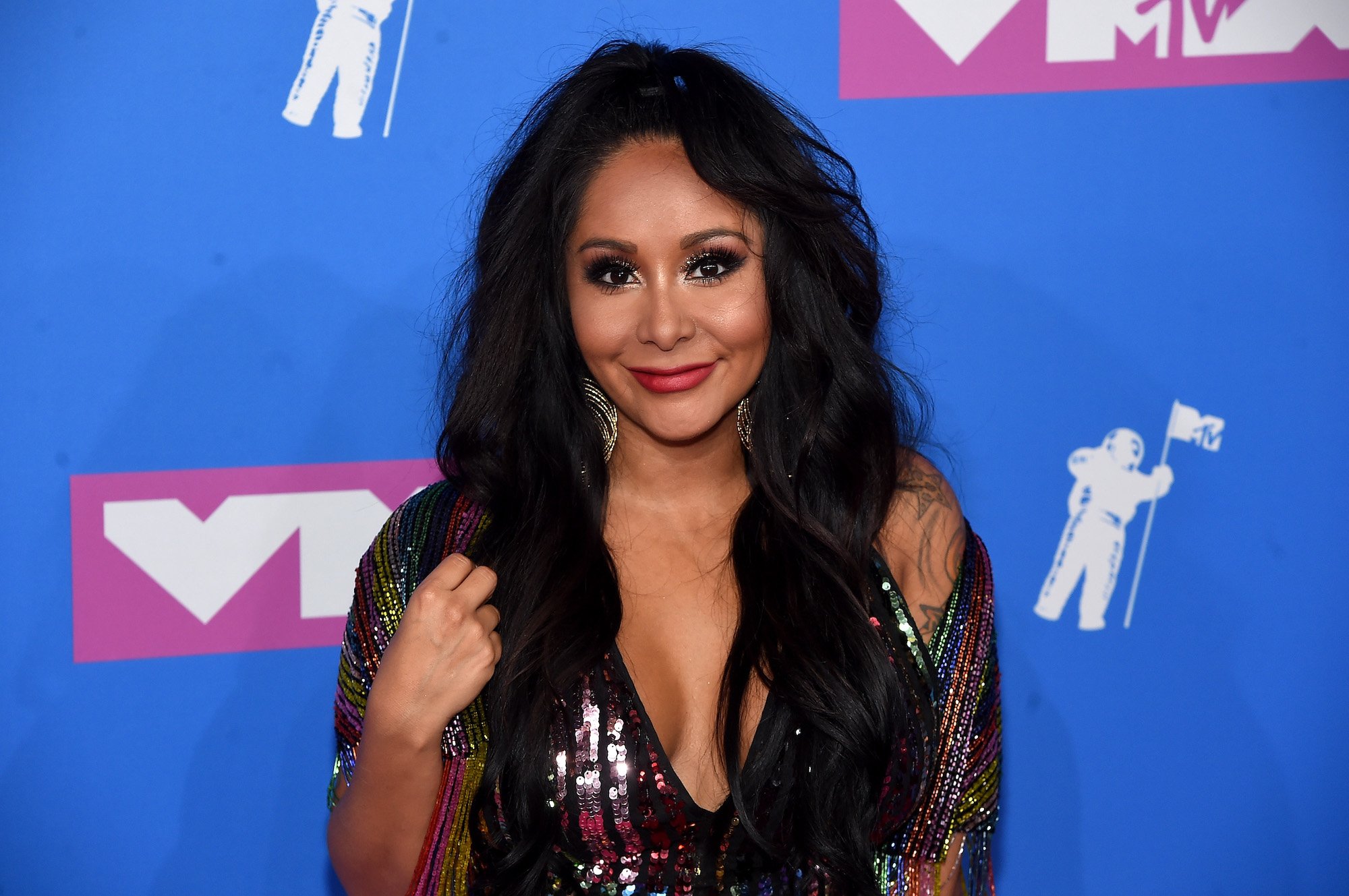 Snooki made a good life for herself post Jersey Shore
Apparently, Snooki, 32, is also a savvy business woman, because she was able to turn her time on reality TV into a lucrative career. Not only did she have her spin-off show with Jwoww, but also she made talk show appearances and served as a guest hostess on WWE Raw back in 2011. That same year, she even did some wrestling of her own at WrestleMania XXVII.
In the last few years Snooki's been less active than in years prior, but she has a good reason … she's a mom now! Snooki now has three children: Lorenzo, 7, Giovanna, 5, and Angelo, 1, which would explain why she's kept a lower profile recently. As for what she has been up to work-wise, she has been working on her own line of products for mom and baby.
Still, she's a very recognizable person, so she still gets treated like a celeb wherever she goes. That's why fans know that her skin has been looking GREAT lately. So what's her secret … and can someone please explain what cat litter has to do with it?
Snooki looks better than ever
If you ever watched Jersey Shore, then you remember that one of the things that made Snooki so lovable was that she could come off as kind of a hot mess. Really, everyone in the house could … that was the charm of the show! Plus they were young and doesn't everyone make some questionable choices when they're young. In Snooki's case, a lot of those regrettable choices involved teased hair, chunky highlights, and spray tan. Who hasn't been there?
RELATED: 'Jersey Shore: Family Vacation' Season 3 Finale Reveals Snooki Quit After Angelina's Wedding Drama
But these days, Snooki has her look together in a way we never got to see on Jersey Shore. She's got glowing skin, styles herself so well, and overall she just looks like a sexy, happy mom who has her you-know-what together. We're LOVING this for Snooki because she really worked hard to come this far and has made a nice life for herself. Still, we definitely need some tips on how she looks so good all the time!
Here's the lowdown on her skincare…including that cat litter thing!
Seriously, all of us have done some weird stuff in the name of beauty. And many of us probably have that one weird skincare trick that works like a charm but seems too mortifying to share with others (the proverbial "hemorrhoid cream on the under-eye bags" secret…). Well, in Snooki's case, her secret weird tip involves exfoliating with cat litter.
When she mentioned the tip on an interview with Conan once, the audience understandably laughed, so Snooki quickly clarified "Clean cat litter!"… that's a relief! She explained that she likes to research cheap alternatives to expensive spa treatments and cat litter turned out to be one that worked great. Of course, it seems really abrasive … isn't there a sugar and honey scrub you could be using, Snooki? But considering that these days she seems to always have that inside out glow, and considering she's apparently been doing this cat little thing for years, maybe this weird little trick is worth trying out after all.