Snoop Dogg Criticizes Cardi B's Song 'WAP,' Offset Responds
Cardi B and Megan Thee Stallion's song "WAP" released months ago, but it's still stirring up controversy. While have some praised it for its bold lyrics and celebration of female sexuality, others have strongly criticized it, calling the track vulgar, vile, and a bad example for young women.
Among the critics is rapper Snoop Dogg, who said in an interview that the song is too raunchy for his taste. Those comments sparked an even larger debate given the subject matter of many of his own songs and even prompted a response from Cardi B's husband, Offset.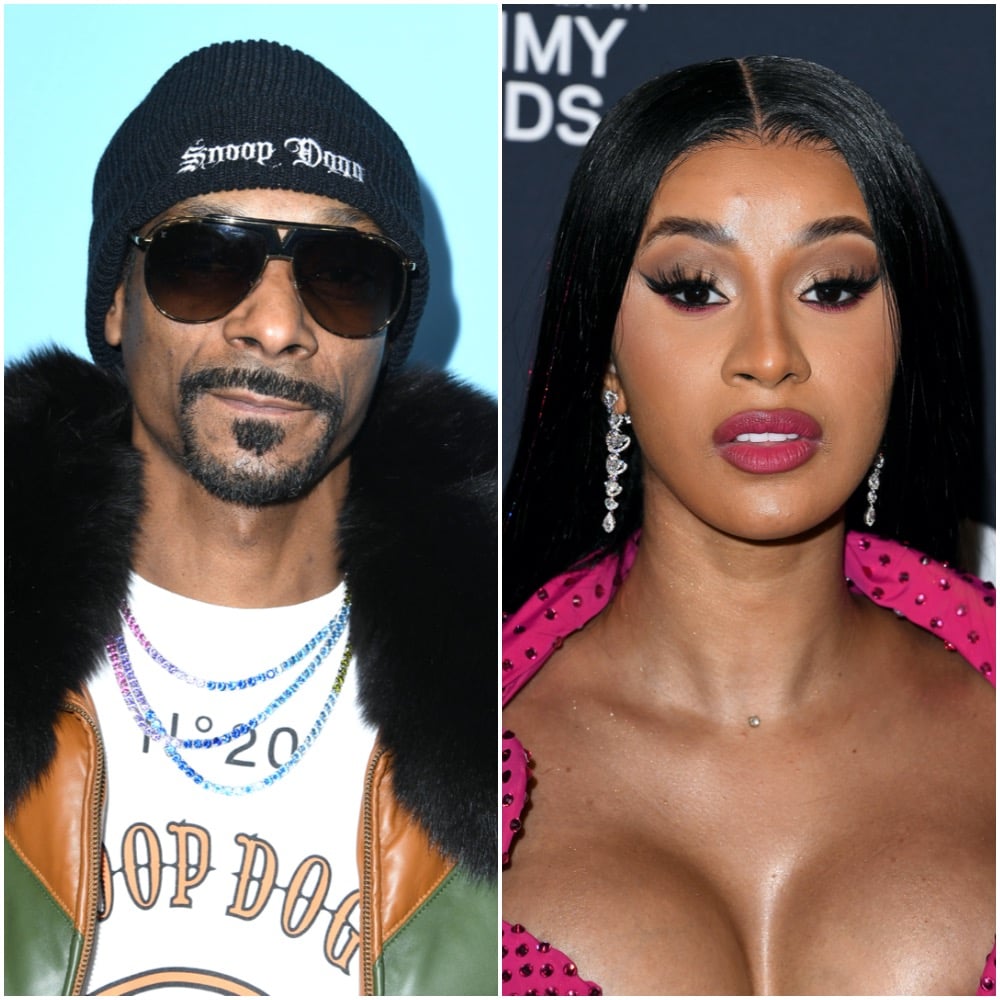 Here are Snoop Dogg's full comments on 'WAP'
Snoop Dogg was in an interview with the entertainment website Central Ave when he was asked to share his thoughts on the song.
"Oh my God. Slow down. Like, slow down. And let's have some imagination," he said of the song. "Let's have some, you know, privacy, some intimacy where he wants to find out as opposed to you telling him."
"To me it's like, it's too fashionable when that in secrecy, that should be a woman's…that's like your pride and possession," he continued. "That's your jewel of the Nile. That's what you should hold onto. That should be a possession that no one gets to know about until they know about it."
Snoop Dogg admitted that if he was younger, he probably would have enjoyed the song. "But as an older man, it's like, I love it that they're expressing themselves and doing their thing, I just don't want it that fashionable to where young girls feel like they can express themselves like that without even knowing that that is a jewel that they hold onto until the right person comes around," he continued.
Snoop Dogg's comments about 'WAP' were met with criticism, including from Offset
Many social media users called hypocrisy due to Snoop Dogg's penchant for raunchy songs — from "B*tches Ain't Shit" and "P.I.M.P." to "Ain't No Fun (If The Homies Can't Have None)" and "Sexual Eruption."
Amid mounting criticism, TMZ caught up with Offset to get his take on Snoop Dogg's comments.
The "Clout" rapper first noted that he's a fan of the "Gin and Juice" rapper. But at the same time, he said he doesn't believe men should be policing women.
"I say all men should stay out of women business, because that's women business," he said in part. "We should uplift our women and not say what they can and cannot do."
Cardi B has yet to address Snoop Dogg's comments, but she previously said she didn't see the big deal about the "WAP" lyrics.
"I'm a very sexual person. I love sex, and I like to rap about it," she told Billboard earlier in December. "I like to do it … I love my body, and I want to be able to express that. I'm just a naughty girl, and I'm not hurting nobody because I love my p***y and want to rap about it."
Snoop Dogg has since clarified his comments
Early on Dec. 13, Snoop Dogg posted a message to his Instagram, maintaining he wasn't hating and actually enjoys Cardi B and Megan Thee Stallion's music.
"Stop with the bulls*t press I love Cardi B and Meg. Music period point blank and they know that I'm n full support of the female M.C. movement so stop trying to make me a hater … That song 6xs platinum talk about that 🎙💯🚨🚨"
So far, it's the latest update in the situation.